The 24th GTI Asia Taipei Expo, which takes place on May 12~13, 2017 in A Zones, Taipei World Trade Center (TWTC), Taipei City, Taiwan, is the most important and largest trade show in Asian-Pacific region and where manufacturers would be likely to make debut of its new products. This year, a lot of manufacturers with great potential and strength will gather here again, bringing with their latest technologies and innovations. What's more, GTI Taipei Expo welcomes more new comers, who will bring various products and innovations to the show. All of this provides the international buyers a great one-stop purchasing experience. Elsewhere, the e-ticket of GTI Asia Taipei Expo 2017 are available by clicking on "FREE TICKETS" which is necessary to be changed for the Admission badges at the Reception Desk before entry.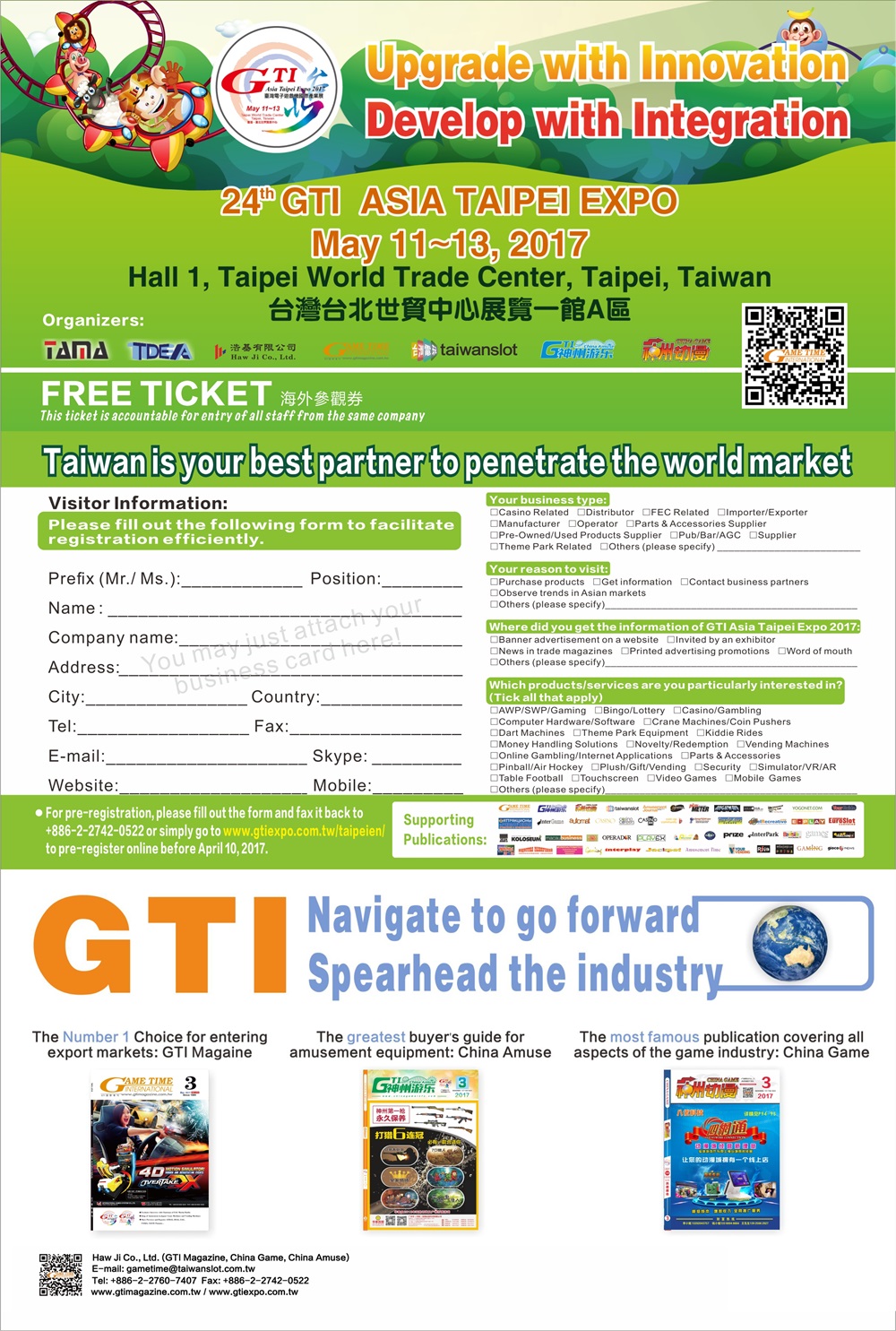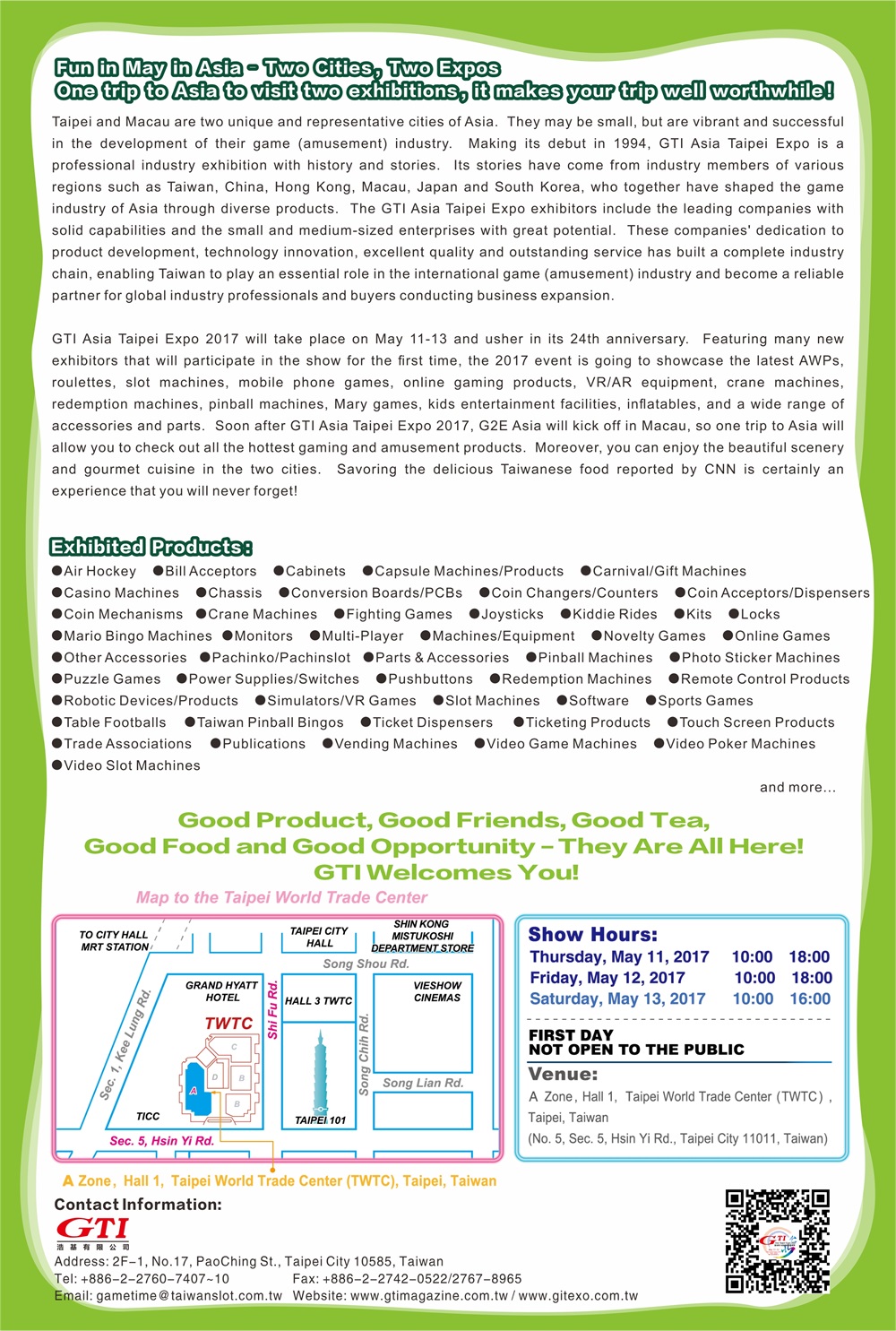 Date: May 11~13, 2017
May 11~12, 2017 10:00 am ~ 6:00 pm
May 13, 2017 10:00 am ~ 4:00 pm
Venue: A Zones, Taipei World Trade Center (TWTC), Taipei City, Taiwan ( Add: No.5, Section 5, Xinyi Road, Xinyi District, Taipei City)

Remark: GTI Asia Taipei Expo is one of the mega games and amusement shows. The organizer courteously invites manufacturers of the industry to attend with free tickets available at the Reception Desk in A Zones.