The annual GTI Asia Taipei Expo will be held on the 25th of this month. IGS will display 36 large-scale game consoles and five classic mobile games, including the latest children's card machine, and the magnificent huge gun machine with monster theme, the most exciting VR racing game, as well as the popular parent-child ticket machine, or what have you. With diversified and creative gameplay, IGS invites you to its booth at the Taipei World Trade Center, and experience the joy of being in a large playground.
Hero of Robots
Hero of Robots is the first Taiwan-made "card game machine" launched by IGS in 2011. It has been sold in many regions and countries, including Taiwan, China, Southeast Asia Region, Italy etc., and is deeply loved by many players.
Hero of Robots is a game in which players operate a variety of huge robots to engage in 1V1 combat with their opponents. At the beginning of each game, players will get a card for collecting, and use the card to input into the machine to determine the robots, drivers and various abilities used in the game. A maximum of four types of cards can be entered each time. Each card has different functions, and players can freely match and combine their favorite decks.
In addition to demonstrating our domestic R&D strength, IGS will invite the top 32 Taiwanese masters to come to PK at the site on the third day of the exhibition (April 27th, Saturday). All of the contestants will receive an official limited edition stylish cap. The top 4 will obtain a pre-emptive experience card, and the winner can get a Nintendo Switch! Welcome all Taiwan fans who love mecha heroes to join us.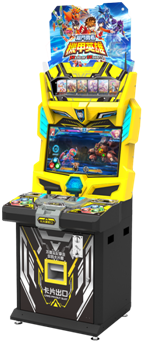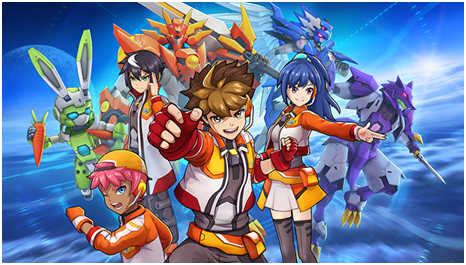 for more information, please visit http://herorobots2.igsgame.com/
Monster Eye 2
The Monster Eye 2 is equipped with a 55" high-resolution screen, 5.1-channel subwoofer surround sound, and a jet that simulates storm and monster howling. Compared with the first generation, the effect of the Monster Eye 2's 5D motion platform has increased dramatically. At the same time, the new device "Ambient Lighting" can change the color of the ambient light according to the plot, so that the immersion is upgraded again.
The biggest feature "Motion Sensing" of Monster Eye 1 has also been upgraded, making the experience of players interacting with the plot more interesting! Further more, the recoil of the gun of Monster Eye 2 is also greatly improved, and the shooting sense of comfort is far more than the first generation!
IGS will present a complete set of 7 levels at the GTI Taipei Show. The new exciting story and all kinds of huge monsters are waiting for everyone to challenge at the exhibition site. Welcome you all to experience together!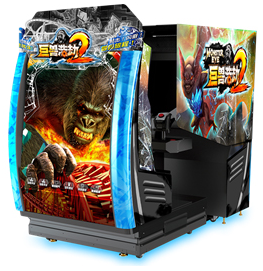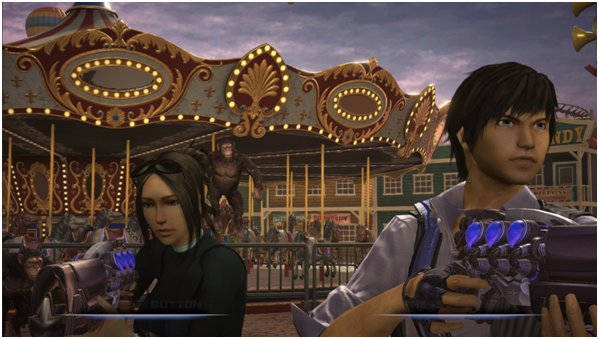 for more information, please visit http://monstereye2.igsgame.com/
Speed Driver 5
After many years, Speed Driver 5, a product of massively evolved speed series, is finally coming out in 2019! A cool black frame with a 43-inch resolution screen and a new six-speed platoon allows players to fully immerse themselves in the highest state of "car and people in one". This machine also has a camera that can display players' picture in real-time, whether you want to show handsome photos or to hold e-sports broadcast is more convenient!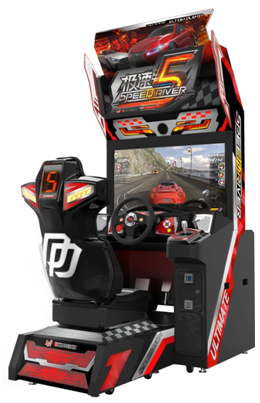 Speed Driver 5 adds a variety of options of sports cars, and provides a variety of painted accessories for players to modify, so that players can create a personalized car style!
OVERTAKE VR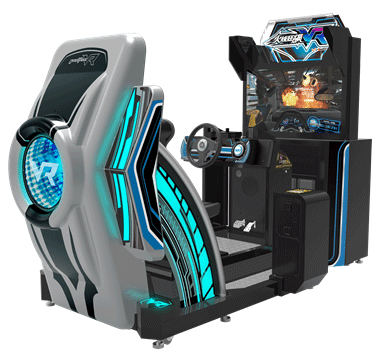 IGS's first large-scale racing game combined with virtual reality, OVERTAKE VR, combines the dynamic platform technology developed by itself with VR to overcome the dizziness easily generated by VR games. In this game, players can truly immerse themselves in driving a sports car and chasing with their opponents.
In the two new scenes of ruins and cities exhibited in GTI Taipei Show, players not only can experience the classic racing car chase patterns, such as violent collision, random incidents, racing car big jump, high-altitude falling and so on, but also to enjoy the fun of drifting, play with your friends and challenge the best record on leaderboard.


Immersive VR Racing Experience
More highlights are on GTI Expo site, welcome players come to visit and experience the charm of OVERTAKE VR!
For more information, please visit http://overtakevr.igsgame.com/
Speed Rider 3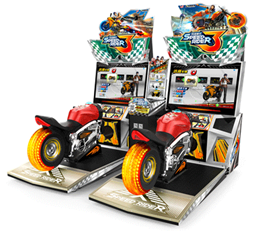 Speed Rider 3, a large-scale racing game developed by IGS. The new frame is equipped with a 42" high-resolution screen. In addition, it adds wind pressure device, somatosensory vibration and the real racing experience by leading forward and cover the infrared light to accelerate. The gorgeous lighting will match the real-time changes in the game situation,which is the most interesting large motorcycle simulator.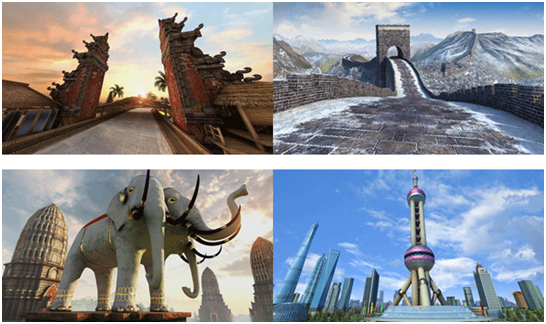 In the process of the game, players will experience random incidents and feel the thrilling experience brought by the heavy vehicle! What's more, Speed Rider 3 is integrated into some Asia's famous attractions, creating a new special speed track to allow players to jump and use extreme stunts as if they are immersed. A total of eight tracks can experience! In addition, players can also enjoy the fierce competition with friends and the players on site, refreshing the world ranking to get a sense of achievement!
To know more wonderful highlights, please come to TWTC on 25~27, April. Welcome to visit and experience the racing pleasure of Speed Rider 3!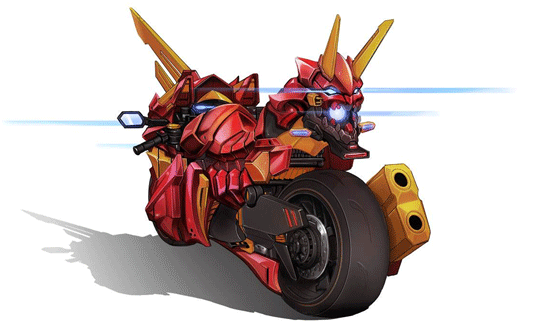 For more information, please visit http://sr3.gt365.com/ (2019/4/26)