Booth No.: 3T23B Guangzhou Ruixi Technology Co., Ltd.
Concentrating on the field of animation & game products and amusement equipment, Ruixi is an innovative enterprise which independently develops, produces, and sells redemption machines, children's entertainment machines and carnival machines. The founder of Ruixi has nearly 10 years of experience in the industry. Adhering to the concept of "pursuit of excellence, creation of quality products", Ruixi strives to achieve the goal of meeting every customers' needs, creating profits and providing quality services. Its products are selling widely in countries like the United States, the United Kingdom, Ireland, France, Italy, Russia, Turkey, Spain, India, South Africa, Brazil, Indonesia, Philippines, Singapore, and Australia besides major cities throughout China.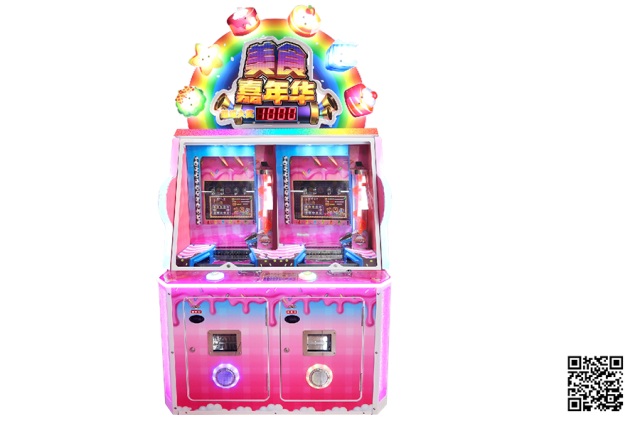 Gourmet Carnival
Features:
1. A high-revenue mechanism + screen redemption machine, which has been approved by the Department of Culture and Tourism of Guangdong Province.
2. Having been on the market for nearly two years, the machine is highly distinguished and recognized by many domestic and foreign customers of video game venues.
3. Reliable quality, interesting contents and considerable revenue.
4. A must-need redemption machine for venues of all sizes.
Dimensions: 1275 x 732 x 2278mm

Booth No.: 4T04 Guangzhou Kaifa Amusement Equipment Co., Ltd.
Located in Guangzhou Panyu - the animation entertainment industry base, occupying a large-scale production factory of 20,000 sq.m, Kaifa owns its Xingli Branch, Hengran Branch, Dami Huanyi Decoration and High Hip-Hop Operation and Management. Its business projects include Themed Children's Park, Edutainment DIY Venue, Sports Building, Super Trampoline, Driving School, Bubble Technology Hall, Million Ball Pool, Atrium Expansion Activity, CS, and Beach Park, to name some. Kaifa is a one-stop comprehensive service company that is involved in the businesses of site selection, research and evaluation, the planning, design, decoration, production, installation, after-sales, operation planning and franchise of the whole themed site.
Kaifa has been committed to providing safe, novel, and reliable amusement equipment for the major theme parks in China, and has accumulated a lot of experience in customized services, which receive good feedback from many customers at home and abroad. Its High Hip-Hop children theme park has settled down in hundreds of commercial malls because of its fixed goal of aiming at shopping malls. High Hip-hop focuses on the experience operation of amusement projects, providing customers with a wealth of products and accurate services according to different positioning and level.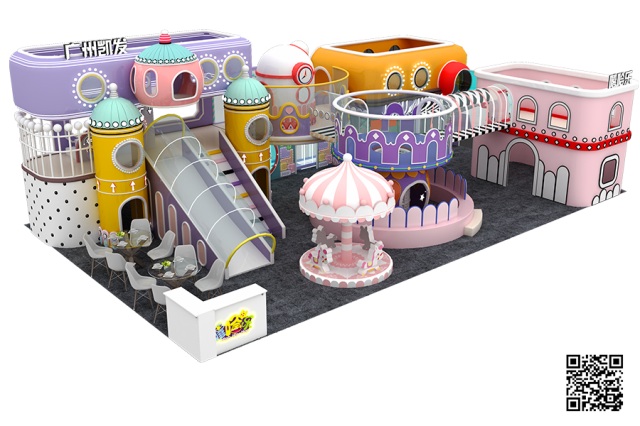 Whole Themed Venue Planning

Booth No.: 2T24A Guangzhou Yiru Animation Technology Co., Ltd.
Located at Guangzhou Panyu Amusement Equipment Base - Startoon City, Yiru is engaged in the production of water-heated ball washing machine, ultrasonic atomization disinfection ball washing machine, FRP fishpond, transparent feeding fishpond, double sand table, ultrasonic atomization disinfection machine, parent-child amusement equipment (gashapon machine, card machine, redemption machine), among others. Yiru has a complete system in the links of design, manufacturing, sales and after-sales, and is committed to providing every customer with high-quality service and products.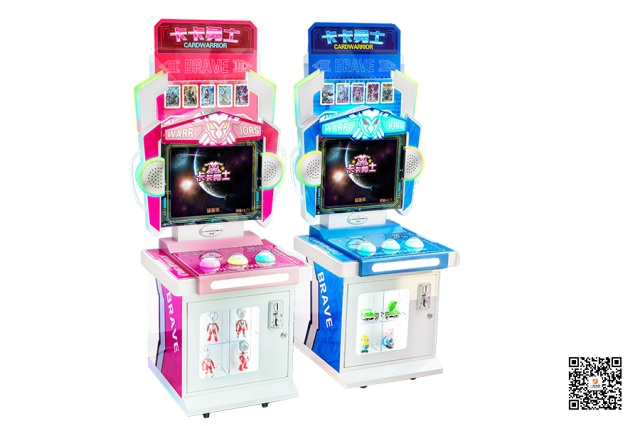 Card Warrior
Features:
1. The shape of mechanical armor with bright lights is greatly attractive.
2. Original collection playing type. One character is printed on each card and one card has two random characters. The JP prize will be triggered when players collect the four characters "Niu Qi Chong Tian" ("Wan" is substitute for any character). There is at least one card and no more than 99 cards.
3. Compact cabinet, small footprint, high surface efficiency.
Dimensions: 600 x 540 x 1460mm

Booth No.: 3T21C Zhongshan Bada Animation Technology Co., Ltd.
Founded in 2007, Bada is a professional enterprise that develops and produces amusement park management systems and peripheral equipment, providing a professional one-stop service of R&D, production, and sales. It has dedicated hardware and software development engineers, independent electronics and machinery workshops, professional selling elite with annual sales volume of 30,000 sets. Its products have been widely recognized and praised by the industry and the market for high safety, convenience, and cost performance. The products also selling well in China and exported to many countries and regions such as Southeast Asia, Middle East and South America.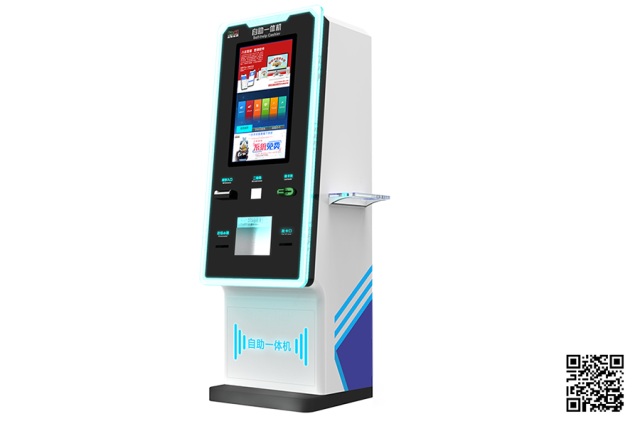 Self-service Machine
Features:
1. A distinctive device with large-screen touch operation + display, integrated with a variety of functions.
2. Self-help card applying, coin changing, multiple purchase and payment methods.
3. Functions of package purchase, ticket package deal, and self-service gift exchange are available.
4. Directly connected to the online gift malls (Jingdong logistics), Bada Yigou; Directly verified relevant official QR code; Members and non-members can all use it.
Dimensions: W760 x D540D x H1720mm

Booth No.: 3T11 Guangzhou Season Amusement Co., Ltd.
Founded in 2009 and located at Startoon City in Panyu District, Guangzhou, Season is a one-stop solution provider that focuses on the development, production, and market operation of claw crane machines, gift machines, scissors machines, and redemption machines. Season mainly supply all kinds of gift machines, claw crane machines, scissors machines, prize cut machines, redemption machines, and various IP derivatives. And Season has also formed a strong strategic alliance with many top enterprises in the game & amusement industry. Meanwhile, Season is a good partner and customizer with more than 40 chain game centers.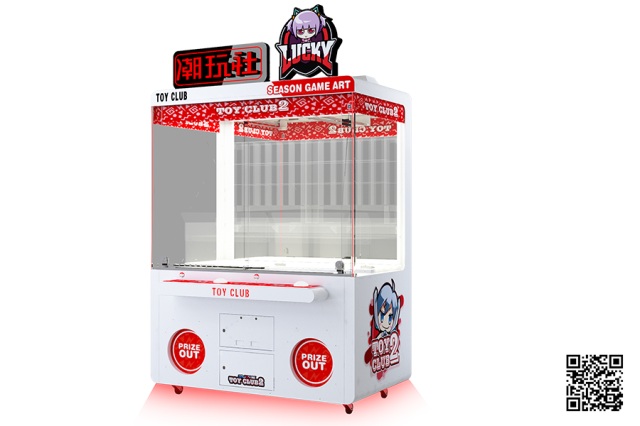 Toy Club
Features:
1. It is mainly divided into "two-claw", "three-claw" and "four-claw" single edition and dual edition with multiple playing methods.
2. All products are placed in a transparent cabinet, and there is a controllable robotic arm in the equipment.
3. Players should use some techniques to control the claw to grab items they want.
4. An equipment for parent-child entertainment.
Dimensions: 1300 x 950 x 2200mm

Booth No.: 4T09B Guangzhou Loyol Animation Technology Co., Ltd.
Founded in 2013, Loyol is a value-driven company that is specialized in the R&D, production, sales, and chain investment (responsible for operating the entire value chain including product strategy, research and development, production, distribution and service) of children's amusement equipment. At present, Loyol has more than 40 patented children's amusement equipment. All of Loyol's products show the concept that "Loyol struggles for building a healthier and happier life for kids." Loyol will constantly improve the values of products. In addition, it will manufacture more products which are unique and high-tech.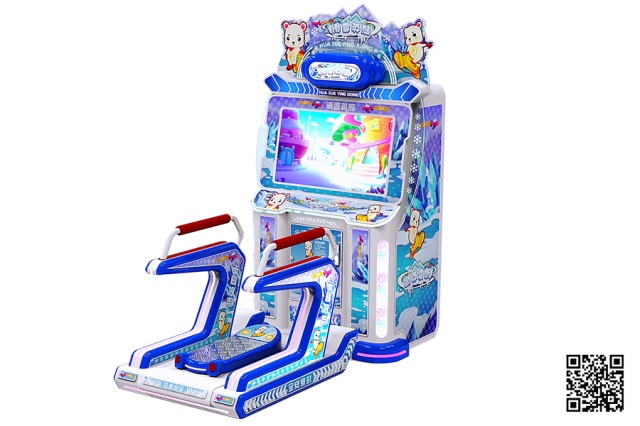 Brave Skier II
Features:
1. A skiing simulator.
2. In total there are three challenging scenes which are very realistic and thrilling.
3. Players can win prizes when passing the "Snowman Challenging".
4. Tickets, gashapon and exquisite cards are all available.
Voltage: 220V
Power: 120W
Electricity: 5A
Dimensions: 1700 x 800 x 1800mm

Booth No.: 4T08A Guangzhou Baodian Digital Technology Co., Ltd.
Baodian Technology (Cuihua Technology) is an internet information technology enterprise specializing in the R&D, production and sales of intelligent store management system in the amusement industry. Its brands include Cuihua and Zhike. The company is located at Startoon City in Panyu District, Guangzhou. Its core team comes from the famous brand of the industry - City of Heroes Game Club. The company has many years of experience in site management and development of management system, being committed to developing a safer, more intelligent, and interesting amusement site management system for customers. Products of Cuihua have also been recognized among many users. (Cuihua and Zhike merged to become a digital enterprise - Baodian, with tens of millions of financing from LeYaoYao.)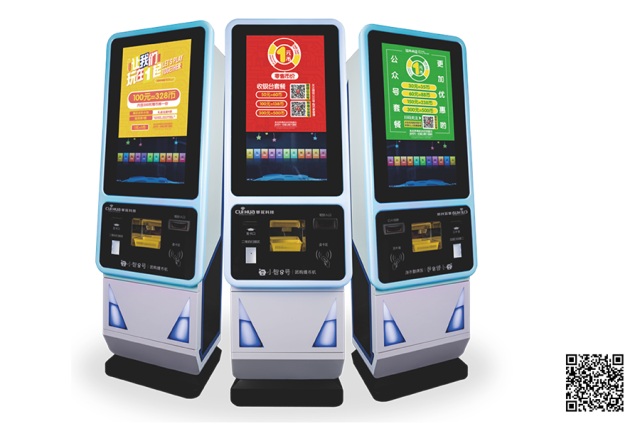 Xiaozhi 8 Self-help Cashier
Features:
1. Functions of member card applying, group purchase cancellation-after-verification, coin purchase and withdrawal, transfer of stored value.
2. A good substitute for traditional cashier.

Booth No.: 1T15A Zhongshan Wanxiang Cloud Tech Co., Ltd.
Wanxiang Cloud, a subsidiary corporation of Elephant, is a technology company specializing in the application of intelligent could, being committed to offering the items of internet of things, intelligent equipment, artificial intelligence and 5G application to the amusement industry. It is committed to providing better experience and higher value for the entertainment industry through intelligent technology. Its main business are: FEC, adult video games, children's playground, indoor theme park, parent-child restaurant, sports experience hall, billiards hall, VR equipment hall, outdoor amusement park, water park, new retail stores, etc. Besides, it also exclusively provides equipment like Internet of Things, industrial control, WIFI/bluetooth /5G application, and intelligent household equipment.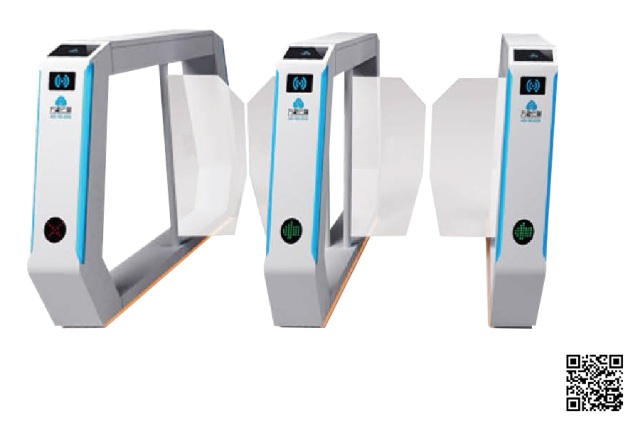 Intelligent Gate
Features:
1. Passing ways: swiping card, ticket or QR code.
2. Fingerprint recognition, with the addition of face recognition also available.
3. Fee deduction is achieved through monthly card, annual card, and measured card.
4. Alarm ring for illegal entry.
Dimensions: L1280 x W220 x H880mm
Width of gate channel: 670mm

Booth No.: 2T18B Guangzhou Tang Lok Entertainment Equipment Co., Ltd.
Founded in 2016, headquartered in Guangzhou, Tang Lok is an enterprise that has the capacities of independent development, production, sales, and operation. The main products of Tang Lok include large-scale entertainment machines, children's entertainment machines, children's edutainment games, and parent-child interactive games, to name a few. Its brand - Yundong Mofang is born with the continuous development and promotion of the "National Fitness" policy and the creation of "Digital Sports" concept. Tang Lok always adheres to the service idea of punctuality and honesty and conducts cooperation with its customers in the concept of fairness, justice, and win-win while sticking to the launch of excellent products. What's more, with rich experience in market and site management, Tang Lok has cooperative partners all over the country, having been recognized and highly popular in the industry, and achieving a good reputation in the industry.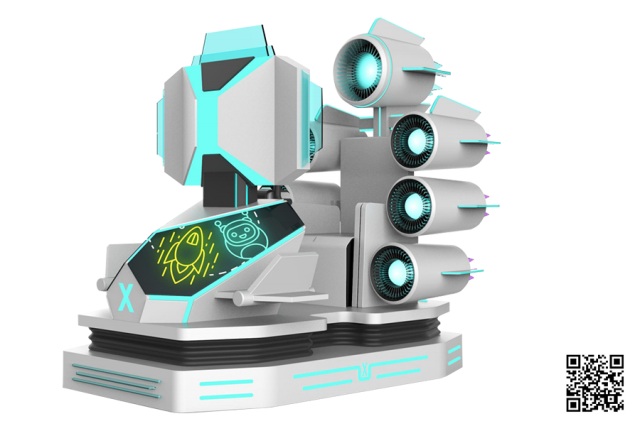 Twin Eagle Fighter
Features:
1. It's a dynamic airplane simulator.
2. All-motion experience, players can control the motion direction.
Dimensions: 190 x 110 x 160mm
Power: 300W

Booth No.: 2T19B Hebei YouXiangMeiKe Culture Transmission Co., Ltd.
YouXiangMeiKe freely provides professional guidance service in terms of design, installation, site selection, personnel training, marketing planning, logistics distribution with customers at the mode of fully centralized business. Now, there has been nearly 300 stores of YouXiangMeiKe throughout the provinces of China. Developed by YouXiangMeiKe, Taojack is a high-end parent-child entertainment project themed with gemstone mining. More than 1,000 minerals from around the world are chosen to attract children's attention with natural features. There are over 60 kinds of conventional products involving 16 themes. The Taojack project skillfully integrates various popularization of science knowledge into the process of gemstone mining, so that children can learn something while playing.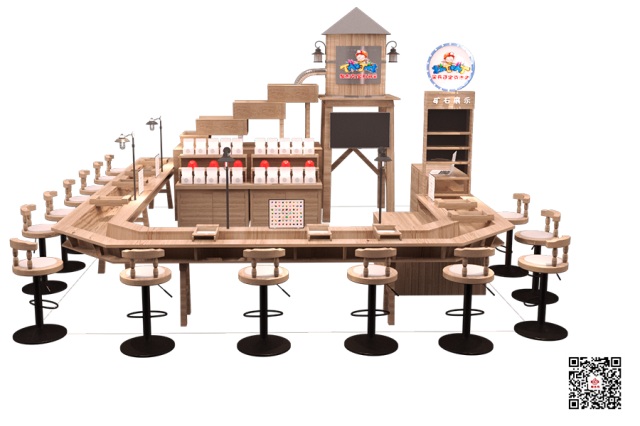 Taojack Gems Mining
Features:
1. Themed with "Gem Mining". Children need to separate the gems from a mineral sand bag.
2. Different mineral sand bags represent multiple gems. The types of gems cover 16 themes such as ocean, starry sky, land, humanity, micro-landscape furnishings, gemstone jewelry, and gifts. The rich and colorful gems greatly satisfy the children's desire to explore and seek.
3. The extracted gems can be made into jewelry, gifts to family or friends, very meaningful.
Dimensions: Customized according to the size of the site
Power: 75W/565W
Voltage: AC220V±5% 50HZ

Booth No.: 1B52/1B53 Zigong Dragon Culture & Arts Co., Ltd.
With a registered capital of 100 million yuan, Dragon specializes in lantern art projects, floats and boats parade projects, landscape sculpture projects, urban lighting projects, as well as the production of simulated dinosaurs, animals and plants, fossils and the R&D of deductive programmed robots. Its headquarter is located in Zigong, Sichuan Province, with offices in Beijing, Guangzhou, Chongqing, Xining. After years of accumulation, precipitation and development, it has brought together more than 200 talents in creation planning, art design, product research and development and industry management, and more than 300 high-quality construction teams. Annual seasonal employment reaches more than 8,000 with an annual output value over 100 million yuan.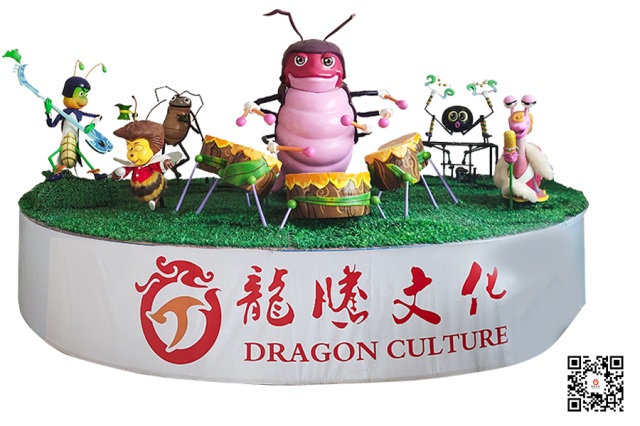 Insects Band
Features:
1. The product is made with 6 types of cartoon insects. Each insect represents different roles of a band, showing a different insect world with dynamic background music.
2. Strong interactivity, available in major theme parks, parks, and exhibition halls, etc.
3. Every insect has different designated movements. For example, the cricket is: blinking, nodding up and down, moving eyeballs from side to side, moving up and down, twisting or swinging of hands, upper arms moving up and down. The snail's movement is simpler: the whole head moving back and forth.
Cricket: 0.75m tall
Bell Player Spider: 0.3m tall
Drummer Caterpillar: 1.2m tall
Bass Player Mantis: 0.85m tall
Singer Snail: 0.7m tall
Host Bee: 0.5m tall
Voltage: 220V 50HZ
Power: 1.5 KW

Booth No.: 4T17B Guangdong JinCaiHui Industrial Investment Co., Ltd.
JinCaiHui is a comprehensively professional enterprise focusing on the R&D, production and sales of children's playground, mother-to-child supermarket, boutique stores and gifts, with the annual sales of 80 million to 100 million yuan. At present, occupying a nearly 5,500-square-meter production workshop, JinCaiHui integrates product R&D, engineering design and making, production and sales of molds. It focuses on the production of high-quality products, strictly controlling the production process according to the quality requirements, adhering to using raw materials, hardware configuration being in line with environmental protection requirements. It has a number of stores and exhibition halls, an excellent staff team, and a professional system of gifts production, wholesale, group purchase and distribution, providing customers with one-stop gift customization services.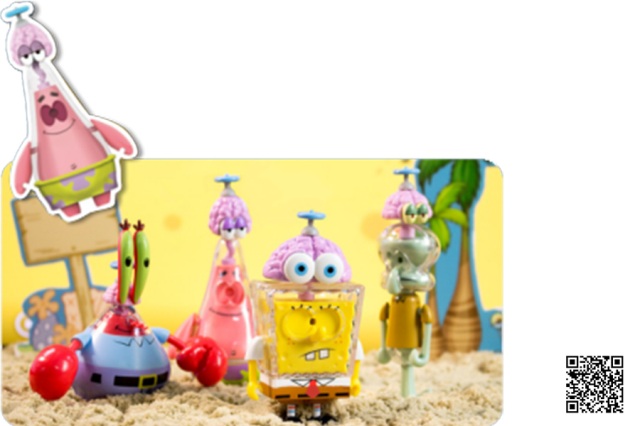 Blind Box
Package Number: 12PCS/one box
Color: mixture of multiple colors
Minimum Order Number: at least one box of single type

Booth No.: 2T22B Guangzhou Miko Environmental Art Engineering Co., Ltd.
Founded in 2010, Miko Art is a professional company engaged in decoration design and construction services in China. Its main businesses include planning and design of themed landscapes, indoor and outdoor theme parks, and children's environmental art projects. Miko has completed the projects of a number of large domestic video game centers, indoor and outdoor children theme parks with the joint efforts of all staffs, sticking to the business idea of exploration and advancement, conscientiousness and excellence, which has received many good feedback from customers since its establishment. Over the years, Miko has attached great importance to the development trend of theme parks, and has focused on the design effect and environment coordination of theme parks. It advocates that under the premise of overall effect and construction quality, it will try its best to save cost for customers. Its service concept is: only service has a starting point, satisfaction has no end; Its values are: wonderfulness comes from Miko, creation is in joyfulness.

Planning and Design of Theme Park

Booth No.: 3T14 Guangzhou Potato Animation Technology Co., Ltd.
Founded in 2014, located in Guangzhou Panyu, Potato is a new-style technological enterprise, integrating with R&D, manufacturing and sales of animation games and derivatives. It has been committed to creating high-quality products to the market and greatest value to its customers. In the course of several years of development, Potato has independently developed more than 20 products. Currently, Potato owns 9 patents on the game frame designs, 4 utility model patents, and 2 technological innovation patents. It is also a high-tech enterprise in Guangdong province. Adhering to the idea of "customer first, pursuit of reality and innovation", Potato always put the market and customer needs in the first place.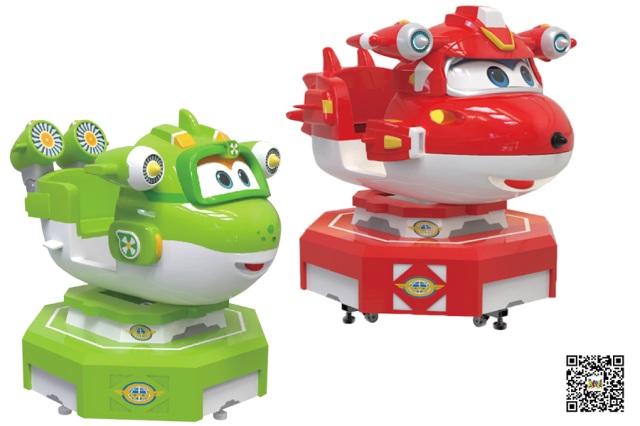 Swing Kiddie Rides
Features:
1. The appearance of the product greatly restores the character image of "Super Wings". Characters and settings include sea, land and air, allowing players to experience different atmospheres in the same game.
2. Players can watch videos while experiencing the game.
3. The product can move up and down, left and right. A 10-inch display screen allows for playing wonderful videos of "Super Wings" during the game.
4. The machine has a small footprint, available for different operation venues like video game centers, chain supermarkets, toy stores, and restaurants, bringing more players.
Dimensions: W1050 x D1150 x H1130mm
Power: 400W

Booth No.: 4B13/4B14 Shenzhen DaZhiHui Information Technology Co., Ltd.
Founded in 2012, headquartered in Guangdong Shenzhen, DaZhiHui has a professional development and after-sales team that provides customers with 7*12 hours of door-to-door after-sales service. Based on the big data platform of smart tourism and with the combination of cloud computing and the internet, DaZhiHui provides product innovation, industrial planning and operation services for the whole industry chain of smart amusement and tourism for children's amusement parks, tourism attractions, theaters, hot spring resorts and theme parks, among others. It has successively established big data tourism platforms in several provinces and regions, which has been highly recognized by local governments and customers, providing more scientific and technological support for the creation and realization of national smart tourism informatization. Its products have been launched in many cities all over the country, offering products and technical services to thousands of customers.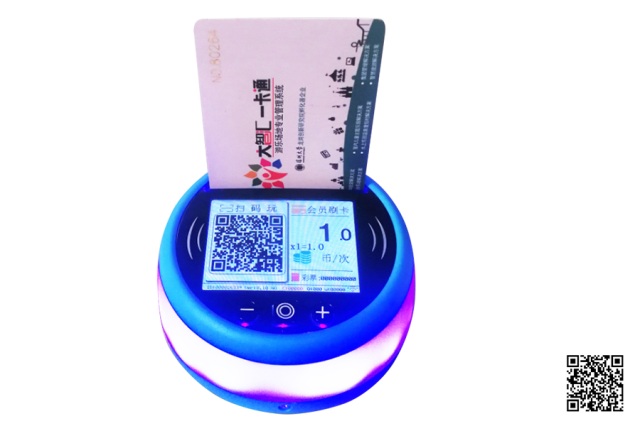 Video Game Card E-reader
Features:
1. Wireless communication, color screen.
2. Available for simulators, redemption machines, and other arcade games. Card deduction and machine activation are all permissible.
3. The type of deduction includes coins and pre-deposits.
4. Payments of WeChat and Alipay are available.
5. Sums of consumption and balance will be shown in Chinese.

Booth No.: 4T10A Guangzhou HumHaw Electronic Technology Co., Ltd.
HumHaw is a comprehensive enterprise with 11 years of manufacturing experience, focusing on the R&D, production and sales of outdoor and indoor playground amusement equipment. At present, its products are mainly divided into 3 series: sea, land, and air. The company has been widely recognized in the industry and the market, as HumHaw is always standing in the forefront of the market with innovation and stability being the cornerstone. HumHaw is committed to creating a national brand that is to the world, gradually becoming international.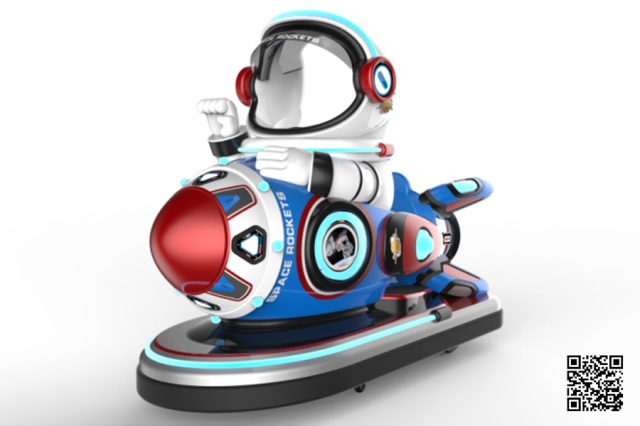 Space Rockets
Features:
1. Applicable places: commercial squares, tourism attractions, children's theme parks, adult comprehensive venues.
2. Playing instructions: swiping the card to start the game.
Dimensions: L1680 x W700 x H1350mm

Booth No.: 2T12A Guangzhou Design Decoration Engineering Co., Ltd.
Design is a professional organization that focuses on the planning, design, and construction of large theme parks, children's theme parks, theme shopping malls, theme hotels, theme restaurants, and animation cities at home and abroad. The company boasts a top domestic design and construction team. You can find more than 2,000 successful cases both at home and abroad in various industries. While conceiving, planning, and constructing projects, Design pays more attention to pre-research, field visits, and environment research. It provides accurate investment income analysis according to the project and customer needs, and provides customers with professional solutions and suggestions. The company adheres to "Infinite Creativity and Adherence to Contracts" and the purpose of "Creating the Greatest Benefit for Customers" to reflect the company's achievements and value.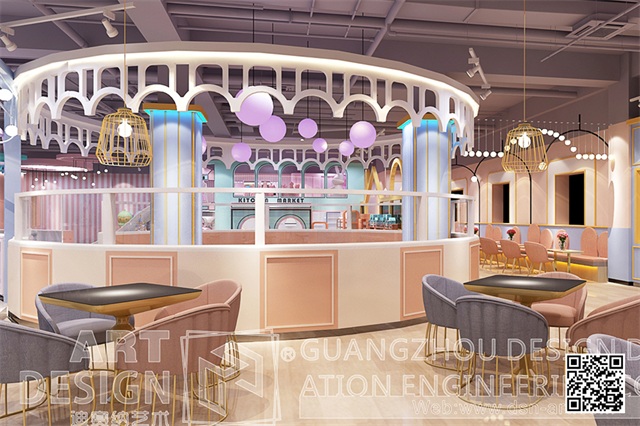 Park Planning and Design

Booth No.: 2T19A Guangzhou U-Enjoy Animation Equipment Co., Ltd.
Founded in 2016, the showroom of U-Enjoy is located in Startoon City, Panyu District, Guangzhou, and its factory is located at Nancun Town, Panyu, Guangzhou. U-Enjoy is a game & amusement enterprise integrating R&D, production and sales. Its main products are: simulators, carnival redemption machines, children's amusement machines, just to name a few. U-Enjoy insists on being market-oriented, unswervingly taking the road of scientific innovation and self-help R&D, and continuously launching excellent products.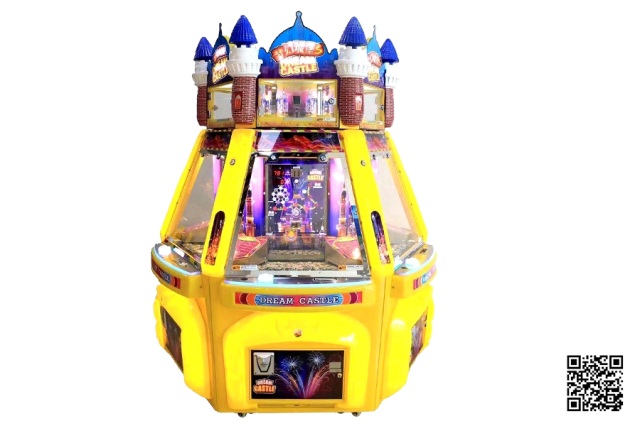 Dream Castle (Enhanced Version)
Features:
1. When the game starts, the token falls from the middle of the bell, and the Ferris wheel chasing light starts to rotate rapidly. When the light stops at 3/5/8, the corresponding token will fall on the pushboard, and the player wins the corresponding tickets.
2. When the chasing light of the Ferris wheel stops at 10, you will get 10 tokens, and a light will be lit at the start point and the end point, and the player will win the corresponding tickets.
3. When the Ferris wheel running light stops at 10 again, you will get 10 tokens again as well, and two lights from the start point and the end point will be lit forward, and the player will win the corresponding tickets.
4. When the start and end lights are all on, the player wins the small train prize. The small train drives to the current position and pours all the tokens in the carriage onto the coin pushing board, and the player wins the corresponding tickets.
5. When the running light of Ferris wheel stops at "Yi Bu Deng Tian", players keep inserting coins within a specified period of time, and make the tokens pass through the small train pattern and bell, then you can directly win the small train prize.
Dimension: W1730 x D1730 x H2200mm
Weight: 1000kg
Power: 600W
Voltage: 220V/110V

Booth No.:1T05B Guangzhou XiongZhiYe Animation Technology Co., Ltd.
Founded in 2009, XiongZhiYe is a professional manufacturer specializing in all kinds of amusement machine, game machines, and video games integrating R&D, manufacturing, and sales. Over the years, it has been catering to the market trend and constantly launching new products, such as redemption machines, gashapon machines, gift machines, and parent-child amusement machines, just to name a few. Its products are sold all over China and exported to more than 20 countries and regions including Singapore, Turkey, and Russia. XiongZhiYe has won extensive support and trust from customers by its rich experience in developing superior products with moderate price, perfect sales network, and worry-free after-sales guarantee.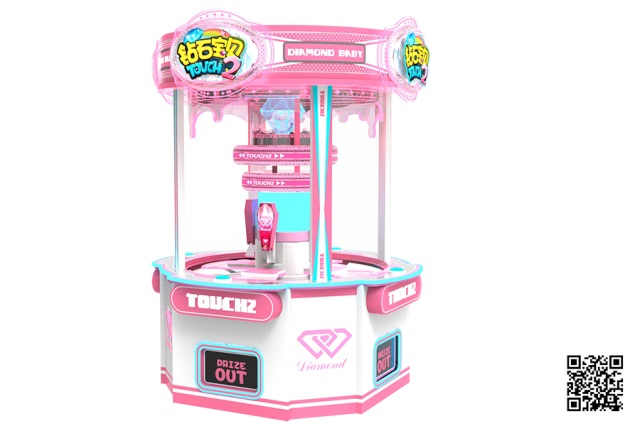 Diamond Baby
1. This is a 4p parent-child gift machine.
2. It is mainly pink and white in color with bright graphics.
3. Classic game machine without gameplay, easy to operate and get gifts.

Booth No.2T24B: Guangzhou AMA Amusement Equipment Co., Ltd.
Founded in 2009, Guangzhou AMA Amusement Equipment Co., Ltd. is an emerging technology enterprise specializing in R&D and production of video games, indoor amusement equipment and outdoor battery amusement equipment. Its main products include square cars, carousels, adult video games, and children's video games, such as racing cars, shooting machines, redemption machines, basketball machines, hockey, gift machines, fighting machines, music machines and other products. AMA wins customers with their unique, quality products and thoughtful service. It is the evergreen tree in the industry and its products are widely sold throughout the country and all over the world.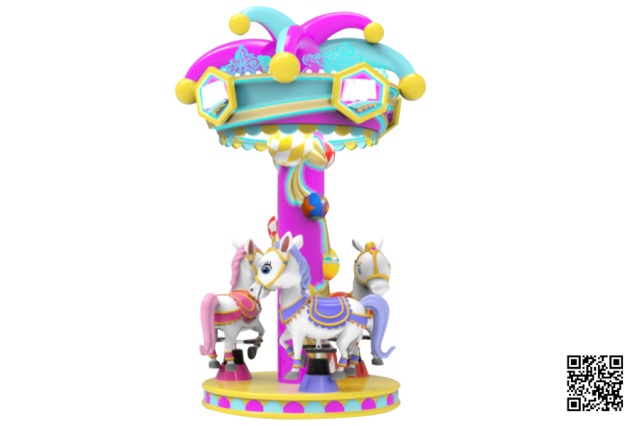 Clown Carousel
Feature:
1. A 3-person luxury carousel with the theme of a dreamy clown.
2. Under the lighting, the machine is more dazzling;
3. The machine is available in macaron pink, yellow, blue and mixed colors (4 colors).
4. It is a novel, safe, and interesting machine that is loved by players.
Dimensions: W1350 x D1350 x H2580mm
Power: 350W

Booth No.: 4T08B Zhejiang Taizhou Huangyan Yushi Amusement Co., Ltd.
Yushi Amusement is mainly engaged in the development and production of children's amusement equipment, specializing in space chairs, small rail trains, large square rail trains, rotating lifting aircraft, electric kiddie rides, basketball machines, carousel, screens on kiddie rides, and other products. At the same time, we can design special functions for customers according to their requirements.
The company boasts a large CNC engraving and milling center, 10,000g of Plastic Vacuum Forming Machinery, super large plastic machine and other processing and production equipment. Yushi Amusement provide one-stop services from R&D, demonstration, 3D modeling, mold making, injection molding, paint baking, and installation. The assembly line process undergoes strict quality control.
Yushi Amusement will adhere to "Survived by Quality, innovation and development, honesty and trustworthiness". Thanks to the support of all sectors of society, Yushi Amusement will continue to work hard to provide customers with more ideal products and services with more enthusiasm.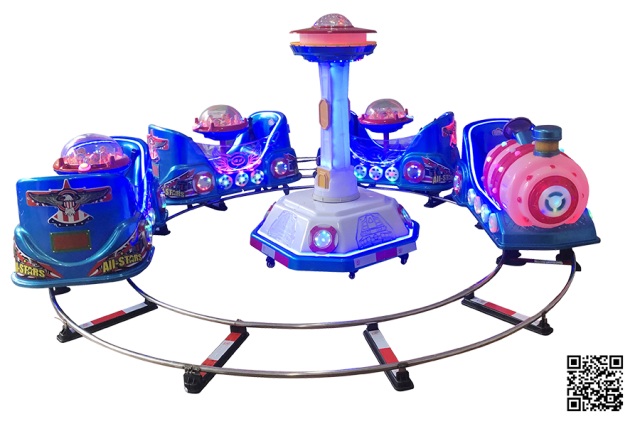 Square Rail train

Booth No.: 3B15/3B16 Zhongshan Desen Paper Co., Ltd.
Desen Paper, specializes in printing tickets of amusement machine, which can provide customers with tickets of various materials and thicknesses. We have a professional team in the design and production of tickets, a number of high-speed rotary printing presses, and advanced post-processing equipment.
Desen Paper boasts an efficient management system from receiving orders to shipments, and has its own import and export rights. Our mission is to look to the world, open up the future, make a healthy, environmentally friendly, high-quality and low-price ticket, and satisfy our customers with fast response and high-quality service. We continue to develop and innovate independently. Desen Paper will adhere to the principles of equality, mutual benefit and friendly cooperation, and wholeheartedly establish and develop trade relations with friends from all walks of life at home and abroad, and carry out more extensive business cooperation.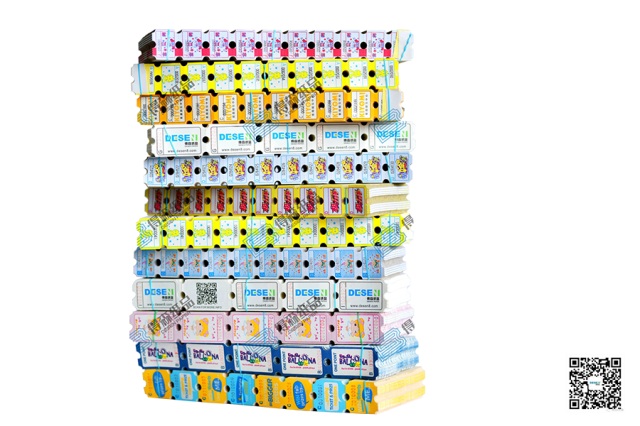 Amusement equipment tickets

Booth No.: 1T05A Guangzhou Manyuan Animation Technology Co., Ltd.
Founded in 2012, Manyuan specializes in R&D, production, sales and operation of game machines, located in Huachuang Animation Industrial Park, Panyu district, Guangzhou. Through breakthroughs in high quality products, and the advanced R & D and the design team's precise grasp of the game trend, it has established good cooperative relations with many internationally renowned entertainment companies. Manyuan insists on product innovation and launching quality games as its own responsibility, and adheres to the customer-oriented business. Bringing forth the new through the old and learning from others, we are always committed to interpreting the latest dynamic game concepts in the amusement world. Up to now, it has been recognized by customers at home and abroad, and its products sell well in domestic and foreign markets.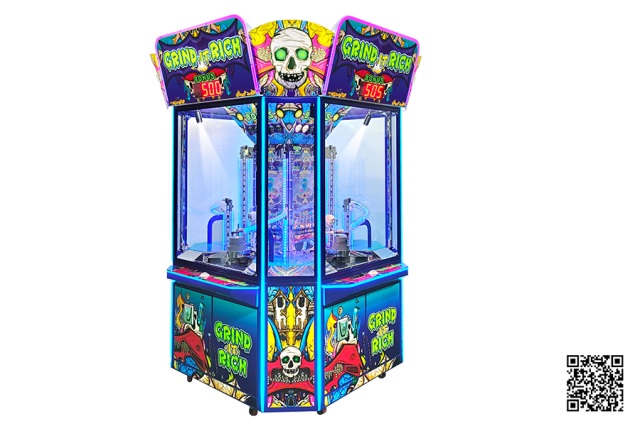 Grind It Rich
Dimensions: W1660 x D1660 x H2300mm
Power: 675W

Booth No.: 4T09A Taizhou Linchang Intelligent Technology Co., Ltd.
Linchang is a comprehensive enterprise integrating independent R&D, design, production and sales. At present, it mainly produces children's coin-operated kiddie rides, coin-operated amusement machines, and large amusement equipment. The company boasts an experienced and professional team engaged in the design, production and service of amusement machines. It continuously accumulates the production experience of excellent amusement machines at home and abroad, and develops amusement machines that "lead science and technology, edutainment". The products are equipped with high-end, magnificent appearance and brilliant lighting, which have won the love and praise of many customers at home and abroad.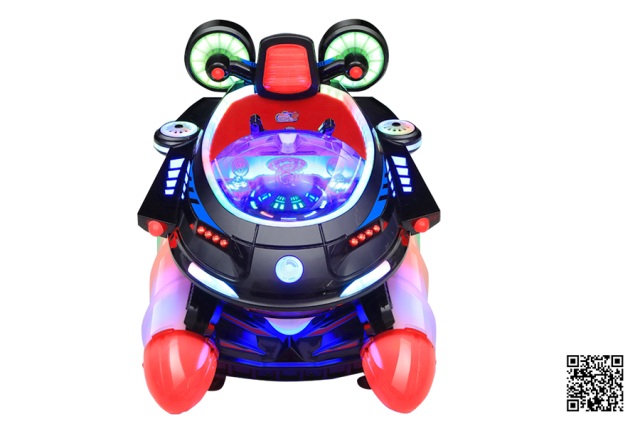 Amphibious assault ship coin-operated kiddie rides
Features:
1. Equipped with children's dynamic and popular music, colorful lights and a technological steering wheel.
2. Two kinds of buttons, one for the sound of gunfire and the other for the sound of an airplane taking off.
3. Fully enclosed safety seat with transparent carbon cover.
4. Applicable places: parks, shops, supermarkets, hypermarkets, children's clothing stores, pedestrian streets, canteens, communities, kindergartens and other places with high traffic of children;
5. Insert a coin and turn on the power, it starts to swing back and forth, and plays different nursery rhymes and cartoon music at the same time. It will not stop automatically until the specific time.
Dimensions: 1120 x 780 x 720mm
Material: hardware +ABS+PP
Rated voltage: 220V
Rated power: 60W

Booth No.:4T08A Guangzhou Yingpin Animation Technology Co., Ltd.
Yingpin is a high-end gift machine and gift solution provider integrating R&D, design, production, sales, and operation services. Relying on science and technology for development, and constantly providing users with novel products, Yingpin believes that contemporary products equal to high-quality & low-price + private customization + operation supervision + lifetime service, which is also the goal that Yingpin has been pursuing. Therefore, Yingpin continues to develop and innovate, with technology as the core, and always strives to stand at the forefront of the market, to explore and develop more innovative and interesting products for players. Yingpin regards quality as life and customer as God, and wholeheartedly provides customers with the most cost-effective automatic control products, and thoughtful after-sales service.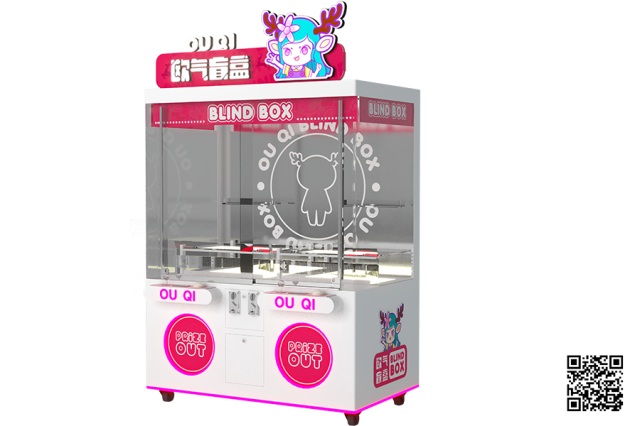 OU QI Blind Box
Features:
1. Cool & high-end appearance, three gift display areas.
2. The claws can be changed at will. It is suitable for placing Garage Kits, blind boxes and 4-11 inch plush dolls.
3. The height of gift baffle can be adjusted, which increases the gripping probability and the richness of the gameplay.
Dimensions: W1300 x D850 x H1850 (without marquee)
Power: 650W
Voltage: 220V

Booth No.: 5T02A Guangzhou Dingyi Environment Art Engineering Co., Ltd.
Founded in 2009, Dingyi is specialized in the comprehensive planning, design and construction of environmental art such as children's theme parks, parent-child restaurants, water parks, theme parks, research bases, museums, animation amusement, cultural tourism projects, and theme landscapes. Since its establishment, the company has undertaken a large number of theme projects at home and abroad and won the unanimous praise of new and old customers at home and abroad by the joint efforts of the high-quality team and the spirit of pioneering and enterprising, innovation and perfection.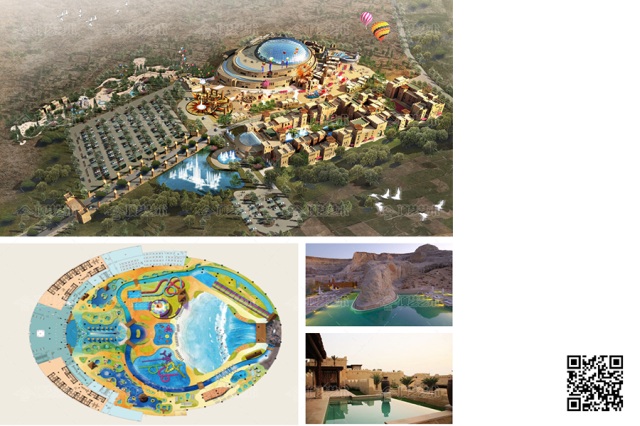 Park Planning and Design

2T15B Guangzhou Kids Joy Animation Entertainment Co. Ltd.
Kids Joy is a children's service provider with the concept of edutainment, and its business focuses on children's vocational experience, manual puzzles and other fields. To build an open and cooperative ecology and provide one-stop services such as design, planning and product customization for playgrounds, kindergartens and other places. Kids Joy is committed to providing children with a better and happy growth environment. Kids Joy's sales network covers various cities in China, and its products and services are also exported to the United States, Europe, Japan, Southeast Asia and other countries and regions, which are deeply trusted and unanimously praised by customers at home and abroad. Kids Joy adheres to the business philosophy of "Profession, Reliability, and Integrity", and practices according to the core values of "helping customers with their businesses, value orientation, honesty and pragmatism, and pursuit of excellence". We continue to innovate and develop more educational products to the healthy and happy growth of children.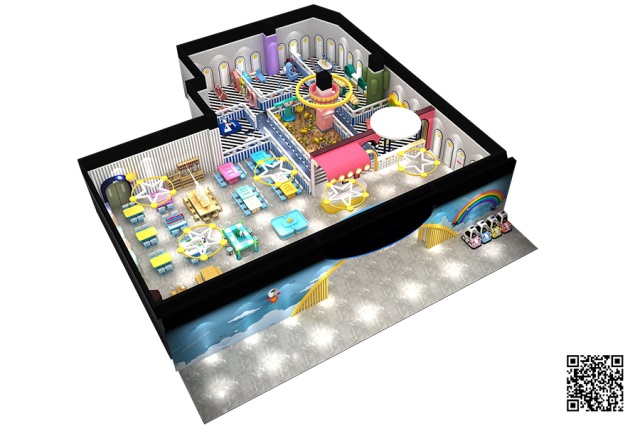 Park Planning and Design

Booth No.: TBD Taizhou Huangyan Yuanhang Toy Factory
Yuanhang Toys is a manufacturer that produces and sells kiddie rides' cabinets, kiddie rides, and game machines. Its products have won the favor of customers for its richness, novel appearance, reliability, moderate price, nice-looking and utilitarian, ultraviolet-proof/freeze-proof, and high-quality after-sales. Its products are especially suitable for places with high traffic such as supermarkets, children's goods stores, kindergartens, parks, amusement parks, shopping malls, and hypermarkets. Its business philosophy is "Quality First, Customer First" and "Integrity and Honesty, High Quality and Low Price with Dedicated Service".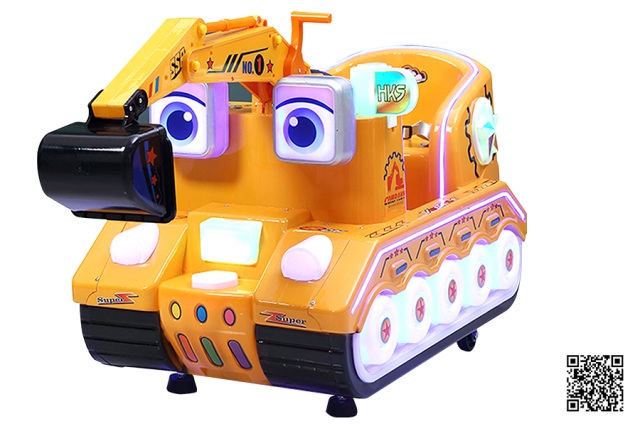 Mining truck
Features:
1. Gorgeous and eye-catching machine with bright colors.
2. A variety of styles, more choices;
3. Mining theme, interesting gameplay;
4. Selected materials, safe and reliable.
Dimensions: 1330 x 620 x 840mm
Power: 60W
Rated voltage: 220V / 110V
Weight: 28kg

Booth No.: 2T17B Guangzhou Fubei Animation Technology Co., Ltd.
Fubei is a comprehensive manufacturer specializing in R&D, design, production and sales of amusement equipment. Located in Panyu district, Guangzhou, Fubei specializes in providing one-stop procurement and after-sales service for customers across the country. Based on honesty, Fubei has always pursued professional development, upholding the concept of quality first, customer first, and being honest in business, seeking truth from facts and adhering to principles. At present, Fubei's products have successfully created tens of millions of wealth for a good many customers at home and abroad, and have won unanimous praise from customers. It is also developing in its scale and productization with a solid and steady pace.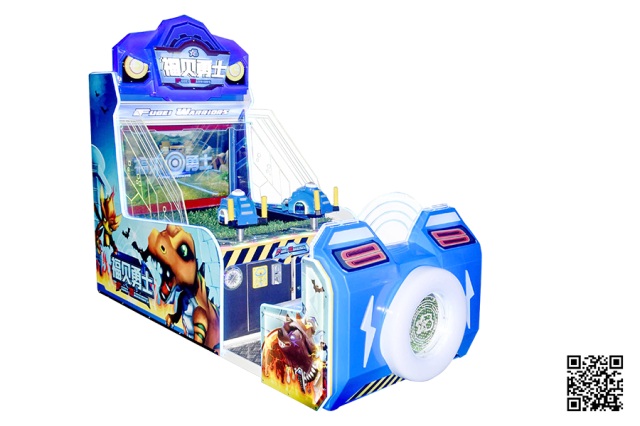 Fubei Warriors
Features:
1. It's a water-shooting game machine suitable for all ages, based on the theme of shooting monsters, allowing players to experience the fun of water-shooting battles.
2. Featuring vertical design, two players can experience the game at the same time; Players will get points after knocking down the target, and they will get tickets when accumulating to a certain point.
3. Game levels include: Flame Valley, Twilight Playground, Halloween Manor, Hidden Swamp, Undersea Fortress, Rainbow Forest, Frozen Castle, Fisherman's Wharf, and Monster Islands.
Dimensions: L2700 x W1200 x H1860mm

Booth No.: 4T17B Guangdong Changxin Industrial Investment Co., Ltd.
Located in Guangzhou, Changxin is a comprehensive investment company that has established an elite team with a high level of professionalism and rich experience. Based on market, it focuses on asset investment to maximize the integration of various resources, gives full play to its own advantages, and strives to build a new operating platform. Its business projects include investment management, project investment, technology promotion, and amusement project operation and management consulting. At present, it owns two major brand projects - Lododo and Zhidawu. In the future, under its investment philosophy - "Small and medium-sized enterprise growth and entrepreneurial strategic investment", Changxin will mainly focus on investment in cultural tourism, indoor and outdoor amusement, education and high-tech industries. Being an excellent listed company is the great vision of Changxin.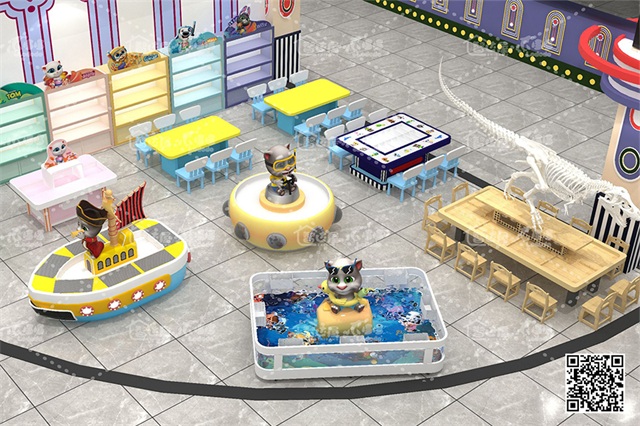 Educational Toy
1. An educational toy that develops intelligence and cultivates social skills, practical skills, and imagination.
2. Suitable for children over 3 years old.
3. It can instantly change from a 2D to a 3D shape, which is a comprehensive educational social toy that integrates toys, teaching aids and early education.
4. In the process of building different shapes, children can develop and acquire various abilities such as color recognition, physical coordination, mathematical logic, watching and thinking, social interaction, artistic creation, observation and thinking, and self-learning.

Booth No. 3T23A: Guangzhou KaiShuoBang Animation Technology Co., Ltd.
Jiangxi Nanchang New Oriental Animation Technology Co., Ltd. was founded in the early 1990s, and later settled in Startoon City, Panyu district, Guangzhou in 2006 due to business expansion, and renamed "Jiangxin Animation Technology Co., Ltd." The original Kaishuobang (referred to as Kaibang) Animation Technology Co., Ltd. was established in 2004. In order to focus more on serving the society and customers, the three companies are now merged into one, still using the name Guangzhou KaiShuoBang Animation Technology Co., Ltd. Kaishuobang Animation brings together the backbones of the three companies, integrating R&D, production, and sales. At present, it mainly focuses on developing high-revenue products favored by gift machines and lottery machines.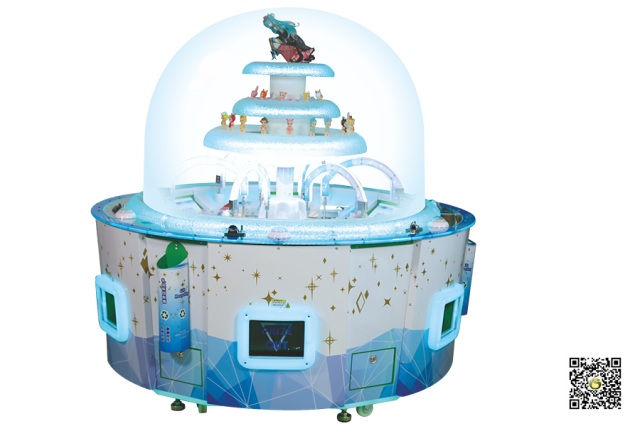 Merry Gold Fingers
Features:
1. Display gifts of different values, suitable for players of different ages with simple and easy operation.
2. Players constantly get surprises while playing free games, which is very attractive.
3. Account reporting system, which is convenient for account management.
4. Voice: enhance the on-site atmosphere.
5. Reminder lights for gift refills reminds the staff to refill gifts in time.
6. The joystick will never be misplaced, avoiding affecting the difficulties of the game.
Dimensions: 1600 x 1600 x 1530mm
Applicable place: Children's theme parks, adult comprehensive venues


Booth No.: 1T06B Guangzhou Domerry Amusement Equipment Co., Ltd.
Located in Nansha District, GZ, Domerry, covering an area of about 13,000 sq.m, is a professional designer of large indoor children's park and a well-known manufacturer of naughty castles integrating the R&D, design, production, and sale service. It has passed the ISO9001 (2015), SGS Certification, and CE Certification, and committed to creating high-quality children's slides, indoor naughty castles and trampoline equipment. Moreover, Domerry also offers consultation service to their customers. From the early planning to equipment purchases and operation, Domerry can offer an all-round service to help their customers to achieve the maximum benefit.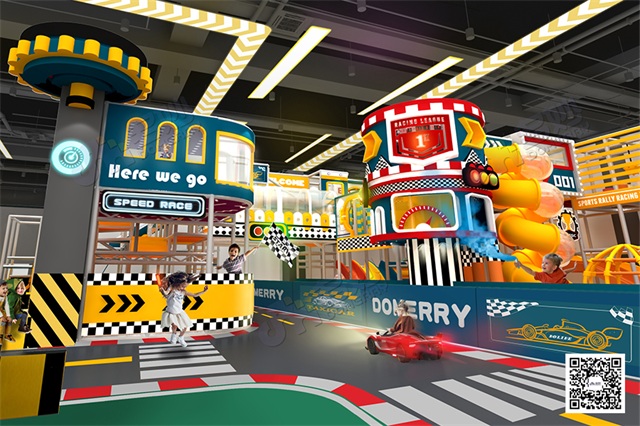 Anhui Bozhou Project – IP Themed Project
Features:
1. The project presents Domerry's excellent ability of restoring and combination.
2. The project has been merged the IP elements into its artistic design, to build a wonderful world featuring amusement items, IP elements and parent-child interaction.
3. The project is not only a place for fun, but also a best example to show the good combination of innovation and stylish ideas of Domerry.
4. Parents and children can release their nature and explore themselves here.

Booth No.: 4T01A Guangzhou Apple Tree Animation Co., Ltd.
Apple Tree is specialized in the R&D, production and sale of children's amusement equipment. It has a professional research team who developed a series of ball game machines with their rich experience and unique creative ideas. The company has won the "national high-tech enterprise", and their products have obtained more than 40 national patents, passed the CE Certification, ROHS Certification, as well as FCC Certification, and has been approved by the Ministry of Culture. Moreover, its independent development mechanical machines have been adopted by famous domestic parks and widely admired for their creative design and excellent quality.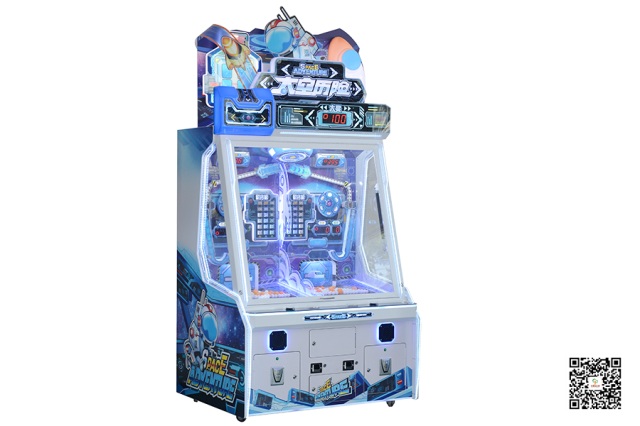 Space Adventure
Features:
1. A high-end parent-child redemption machine.
2. The space themed design is full of mystery, which is more attractive.
3. A simple and interesting gameplay: players can get scores when the little balls are thrown through the circles or the big ball falls into holes.
4. The machine is easy to install and offers 24-hour after sales service.
Dimensions: W1340 x D1100 x H2700mm

Booth No.: 1T09 Guangzhou Shunhong Entertainment Equipment Co., Ltd.
Founded in 2000 in Guangzhou, Shunhong has been engaged in amusement industry for more than 20 years. After years of hard work and with the unremitting efforts of the whole staff, Shunhong has become one of the fastest growing companies in China. In the future, Shunhong will keep being a professional designer of theme parks, a professional provider of an innovative commercial platform, and a professional agency of park operation.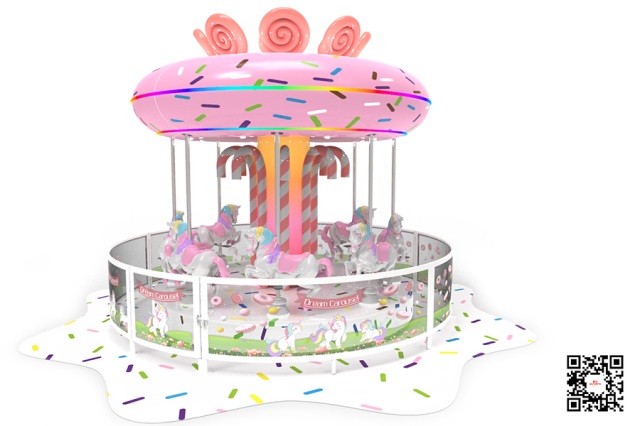 8P Dream Carouse
Features:
1. The candy shape and flashing columns attract children's attention.
2. The overall design is inspired by various desserts, which is cute and sweet.
3. When children are riding, parents can take photos for them to record the beautiful moments.
Voltage: AC220V 50Hz
Power: 1.8KW
Height: 3.2m
Diameter: 3.8m
Speed: ≤0.2m/s
Capacity: 8 children (320kg)
Weight: 1.2T
Duration: 0.5-7.5min

Booth No.: 3T18B Guangzhou Zhiyou Chuangxiang Amusement Equipment Co., Ltd.
Being a professional manufacturer of children remote-controlled amusement equipment, Zhiyou is focusing on the development of children's excavators, metal remote-controlled excavators, hydraulic metal remote-controlled excavators, children remote-controlled climbing cars, RC Carnival Cars, and remote-controlled robots, to name a few. Through its excellent products and technical advantages, Zhiyou sincerely supports its regional agents and vendors, providing them with complete machines, kits, and customized services. After its rapid development over the past two years, Zhiyou has successfully developed and mass-produced all-terrain cool trains, and participated in the operation of children's climbing and engineering amusement projects, which have achieved good results.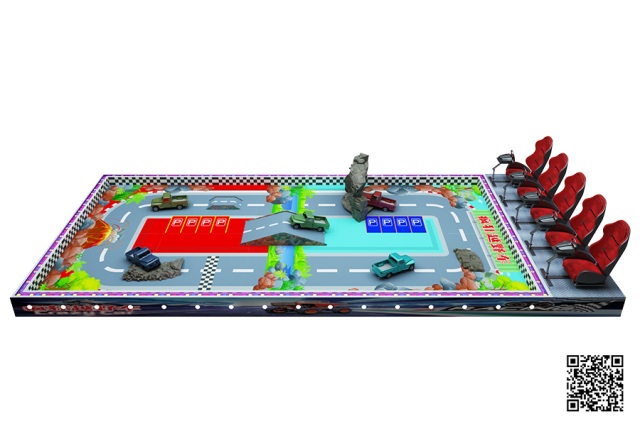 Crazy Climbing Car
Features:
1. Players sit on the simulator to control the climbing car in the game, which helps to exercise their coordination ability and reaction skills.
2. Every time when the car passes obstacles, players can get different scores. The value of every obstacle can be set according the real condition.
3. Players can exchange gifts with their scores when the game is over.
Dimensions: W3800 x L4800 x H1000mm (5P luxury version)
Power: 110W
Voltage: AC220V

Booth No.: 3B18 Baolian Industry Co., Ltd.
Founded in 1995, Baolian, located in Panyu District, GZ, is a one-stop comprehensive enterprise focusing on the mold design, mold production, injection molding, assembly production, and sales services of amusement equipment. In addition to the accessories of amusement equipment, Baolian also cover the business in electronic components, vending machine accessories, decoration lights and other electronic products of family games.
With many years of research and accumulation, Baolian has accumulated rich experience in the industry and its technologies and management system have become more mature. Adhering to the tenet of faith, quality, innovation, and service, it has constantly introduced high-tech automated devices to improve the production and worked closely with the raw material suppliers. Based on the strict quality management system, Baolian has created lots of admired products, meeting the various needs from the customers at home and abroad. And it also keeps sharing the latest industry information, offering a better, efficient, and mature service to its customers.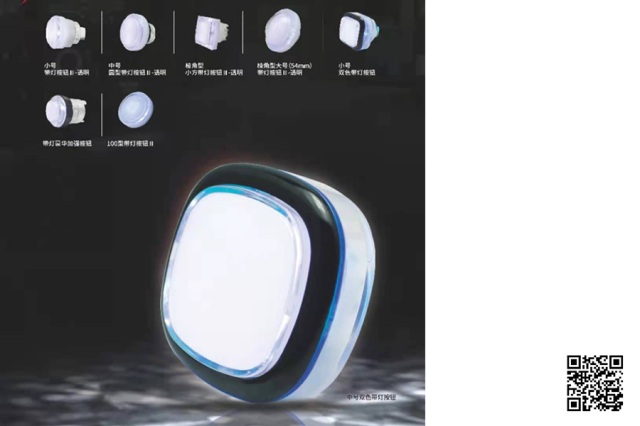 Buttons/Joysticks

Booth No.: 2T05B Guangzhou Tongniu Amusement Equipment Co., Ltd.
Established in 2014, developed in Panyu District, Guangzhou, Tongniu has become a high-tech enterprise featuring a R&D center, a 1,000 sq.m factory, a professional exhibition hall and an after-sales service training center. For many years, the company has been committed to the development of children's amusement equipment under the strict production principles. In the future, Tongniu will remain true to its original aspirations and forge ahead to provide better products and services to all of the customers.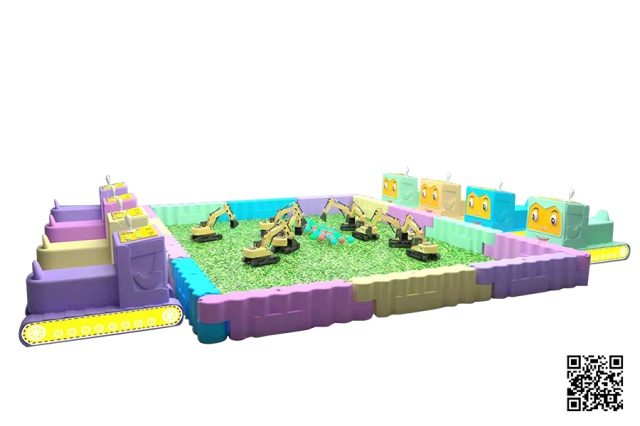 Colorful Excavator (6P Version)
Features:
1. A parent-child edutainment project involving fun with engineering excavators.
2. The machine occupies a small area which is suitable for many environments and is easy to be disassembled.
3. The best choice for stay-at-home moms and the elderly to start their business.
4. Children can exchange gifts with the gashapons they excavated in the game. The more gashapons the children excavate, the more gifts they get.
Dimensions: 4.4 x 2.8 x 0.45m

Booth No.: 2T23A Zhongshan Bee Animation Technology co., Ltd.
Bee Animation is a professional manufacturer of amusement equipment integrating development, production, sale, and after sales service. Adhering to the concept of quality first, faith in priority, and customer orientation, Bee Animation, with more than 20-year experience, has independently developed various products which have gained lots of positive comments in the market. The company has also built a long-term cooperation with their foreign partners. In the future, Bee Animation will keep focusing on the details and being careful to bring better service to all the customers at home and abroad.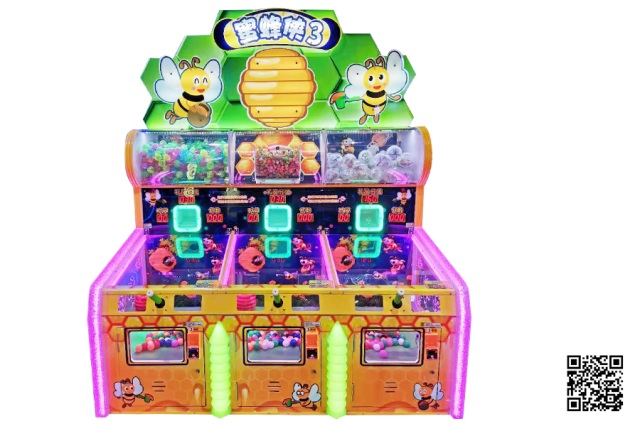 Bee Hero 3
Features:
1. A competitive game for players to experience speed and thrill, which also can exercise their reaction skills and coordination abilities.
2. Control the joystick to throw the colorful balls into "honeycomb" (the net) in the limited time.
3. Players can be awarded with gashapons or lollipops according their scores.
Dimensions: W1800 x D1200 x H2330mm
Power: 200W/600W
Weight: 280KG

Booth No.: 2T20A Guangzhou HuiQiGu Animation Technology Co., Ltd.
Founded in 1998, HuiQiGu is a comprehensive company integrating development, design, production, and sale of amusement equipment. It has a 21-year history in amusement industry and a group of excellent team members with more than 10-year experience. Over many years, all of its products have the independent intellectual property and is popular with its customers, including Dozen Devil, A Demon Agent, Jumping Machine, Bicycle Boy, Capsule, 3D Kitten Fishing, Garbage, and The Street King Basketball Machine, to name a few. With the concept of faith fist and service in priority, HuiQiGu has won the trust from their customers and will continue to spread the happy and healthy games to the world.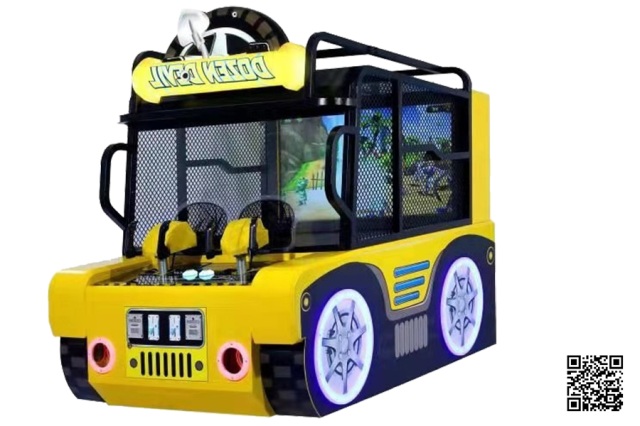 Dozen Devil
Features:
1. An independently developed machine has an Industrial Design.
2. The detachable hardware chassis is convenient for site maintenance.
3. 1080p HD vision effect.
4. Five levels of Land/Air/Sea warfare, more attractive.
5. Continuous passing mode adds more interaction to the game. (English version available)

Booth No.: 2T10B Yikou Lollipop Toys & Gifts Co., Ltd.
Founded in the 20th century, Yikou Lollipop is a professional one-stop supplier of amusement park gifts. Its products includes chocolate sandwich lollipops, vitamin C+ calcium fudge bars, fruit flavor chocolate sandwich lollipops and so on, which see well in home and abroad. At present, Yikou Lollipop has a number of advanced automated candy production lines, and is the first to obtain SC food production license and ISO9001 International Quality System Certification, providing dedicate safe, high-quality and healthy food to customers. Let Yikou Lollipop be a happy statement for youngsters!
Business mission: make your purchases time-saving, labor-saving, and worry-free; product declaration: Yikou Lollipop, a good reputation will naturally create a good brand; service purpose: free shipping nationwide, delivery to door, no reason return within 30 days.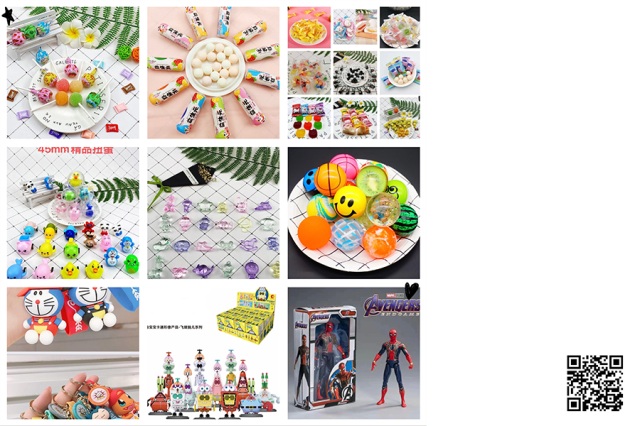 Presents

Booth No.: 2T23B Shandong Beyon Amusement Equipment Co., Ltd.
Beyon is a professional manufacturer of children's amusement equipment. With its mature technologies and rich production resources, Beyon keeps developing the educational and interactive amusement equipment, helping their customers to achieve high revenue. With the principle of independently developed, and innovative, Beyon has obtained a number of patents and brought the best products and service to all the customers.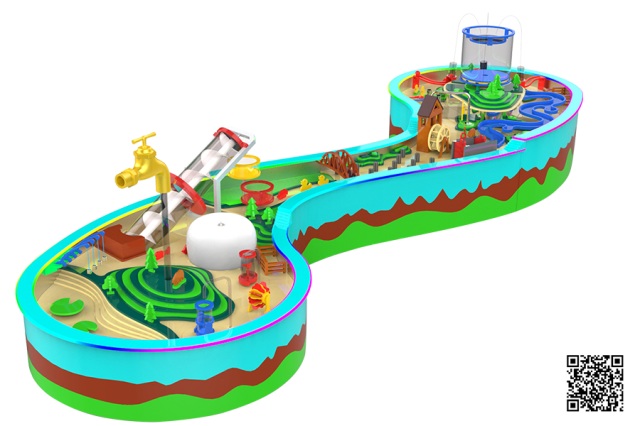 Water Park Series
Features:
1. A water edutainment game designed for children aged 2-12.
2. Contains many knowledge principles such as mechanics, dynamics, inertia, gravity, and natural science, allowing children to experience wonderful physical knowledge and natural phenomena.
3. The machine can offer more than 20 different gameplays, and can accommodate 40 children to play at one time.
4. A popular, novel, and high revenue product.
Dimensions: 7000 x 2000 x 1600mm
Power: 400W

Booth No.: 4T06C Guangzhou Magic Amusement Machine Co., Ltd.
Located in Panyu District, Guangzhou, Magic is a comprehensive enterprise integrating development, production, and sale of amusement equipment. With the concept of independent innovation and continuous promotion, Magic has formed a professional team engaged in the R&D of mechanical amusement products. Up to now, the company has developed more than 10 series of products and most of them are popular with the customers.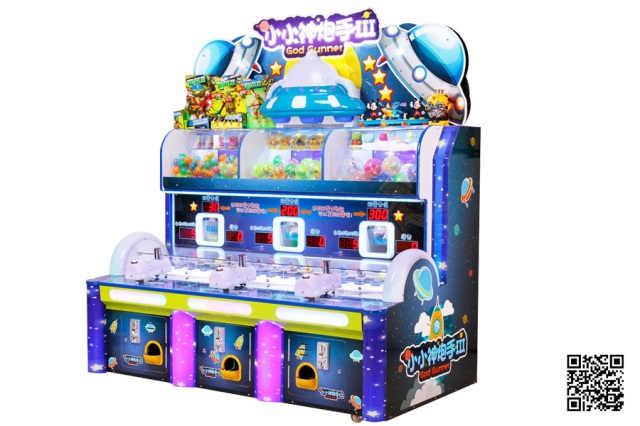 God Gunner Ⅲ
Features:
1. The 3-player mode makes the game more interactive.
2. Fierce shooting brings a sense of thrill.
3. Low malfunction rate; cost-saving; and high revenue.
4. Flexible for many occasions.
5. Two versions: Gashapons Version and Cards Version.
Dimensions: W1820 x D990 x H2150MM
Power: 350W

Booth No.: 4T23A Zhongshan Cheer Entertainment Technology Co., Ltd.
Cheer is a professional manufacturer of indoor amusement equipment integrating the development, production, sale, and after-sales service. With more than 10 years of development, Cheer has obtained over 10 national patents and is equipped with an experienced team to create high-end products to all its customers. The company maintains a higher industry standard in terms of safety, stability and after-sales convenience, and strives to provide customers with innovative, high-revenue, high-quality, healthy, and sunny amusement products which are favorite to the players at home and abroad.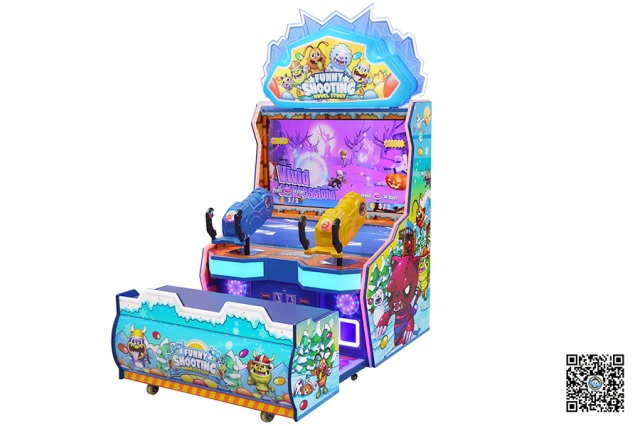 Funny Shooting
Features:
1. The machine is in a cute monster design and features six levels.
2. 2-player mode and two kinds of rewards: ticket or gashapon.
3. Softly motional joysticks add more interaction, and bring a comfortable experience.
4. HD screen and cute cartoon roles attract children's eyes.
5. More durable and low malfunction rate.
Dimensions: W1063 x D1567 x H2161mm
Power: 220w
Weight: 320kg

Booth No.: 1B41/1B42 Wuhu Baoyi Recreation
Established in July, 2006, Baoyi covers an area of 16,000 sq.m with the total floor space area of 10,000 sq.m. As a high-tech enterprise, Baoyi has passed the ISO9001:2008 Quality Management System Certification and its products have obtained the CE Certification, and identified as "Anhui Province High-tech Products", "Anhui Province Famous Trademarks", and "Wuhu City Known Trademarks". The company is specialized in amusement equipment and landscape designs, and has obtained more than 800 national patents. Most of its products can be seen throughout the country, and have been exported to the United States, the United Arab Emirates, Singapore, Austria, Russia, South Korea, Turkey and other countries and regions in the world, which are well received by users at home and abroad.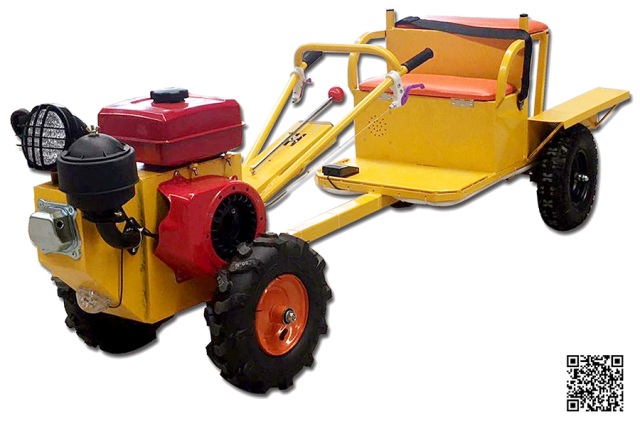 Walking Tractor
Dimensions: 163 x 73 x 70cm
Motor: 24V250W (geared motor)
Battery: 12V20A*2
Controller: Single-motor brushed controller
Speed: 0-120M/min
Light: LED lights
Weight: 60kg
Loading Weight: 100kg
Notice: This product is suitable for players over 7 years old. Children under 7 years old must be accompanied by their parents.

Booth No.: 7T11 Guangzhou Tongru Electronics Technology Co., Ltd.
Founded in 2015, Tongru is located at the Guangzhou Panyu Animation Industry Base - Guangzhou Panyu Startoon City. It is an experienced manufacturer of large amusement equipment integrating R&D, production, and sale. The main products of Tongru include children's swing machines, redemption machines, gashapons machines, a