Editorial Department

Booth No.: 3T24B Dongguan Ouge Amusement Equipment Co., Ltd.
Ouge is a private partnership enterprise that is professionally engaged in the R&D, production, and processing of kiddie rides, whack-a-mole machine, amusement machine, airplane rocker, and vending machine, to name a few. Headquartered at No. 81, Happy Factory Industrial Park, Zhenxing Road North, Gaobu Town in Dongguan, the company possesses a completely scientific quality management system, high-quality products, and perfect after-sales service. It is widely trusted and supported by the majority of customers at home and abroad. Meanwhile, Ouge's products are also selling well in the Southeast Asia, South America, and Europe in addition to the Chinese market.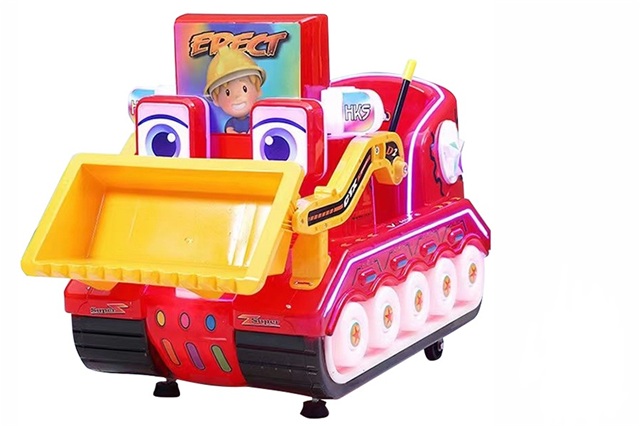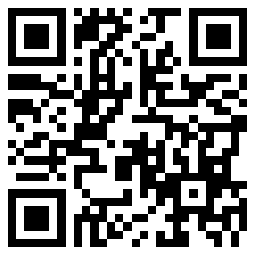 Eco Car
Features:
1. Eye-catching with bright color.
2. Multiple choices with various styles.
3. Edutainment with the theme of environmental protection.
4. Safe and reliable with selected materials.

Booth No.: 1T07 Guangzhou Zhuoyuan Virtual Reality Tech Co., Ltd.
Zhuoyuan runs through the whole industry chain of creativity, R&D, content, production, sales, operation and service, covering various fields including VR pan-entertainment, VR science education, VR cultural tourism, and VR driving school. It is in a leading position in the domestic VR industry. With extensive industry experience, Zhuoyuan has a modernized manufacture base of more than 30,000 square meters and a technical R&D center of more than 3,000 square meters. Altogether, Zhuoyuan has won 213 national intellectual properties. Its VR pan-entertainment programs is available at thousands of Wanda Plazas and Wangfujing Street and its cultural tourism projects can be found in hundreds of well-known scenic spots such as the Hong Kong-Zhuhai-Macao Bridge, Great Tang All Dy Mall in Xi'an, The Ancient Town of Tong Guan Kiln in Changsha as well as VR popularization of science projects at a dozen of national science and technology museums like Guangdong Science Center, Changde Science and Technology Museum in Hunan and so on.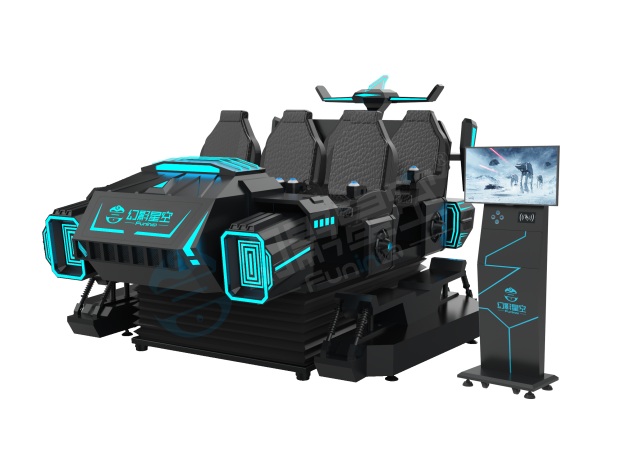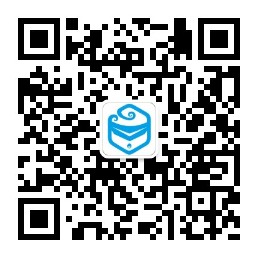 VR Dark Mars
Features:
1. Mainly recommended VR experience programs like roller coaster, ocean adventure, and children's animation, going with popularization of science programs such as aerospace and fire fighting.
2. 6-seated device, 6-times revenue, fast return on capital.
3. Cool and classic appearance of Dark VR series.
4. Equipped with DP E3 headset, four-channel voice frequency and intelligent tap and shoot button, enhancing the sense of immersion and excellent game atmosphere.
5. Exclusive patented interactive sensing technology, motion crank platform control, servo motor real-time feedback, accurate action catching, long service life.
6. Various special effects such as buttock shaking, back thumping, leg sweeping, and wind blowing.
Dimensions: 4.2*3.7*2.4m
Weight: 1500kg
Bearing: 600kg
Power: 3.0KW

Booth No.: 1B44 Shenzhen Brilliant Technology Co., Ltd. (BTC)
Shenzhen Brilliant Technology Co., Ltd. (BTC), a company that gathers a group of Chinese and American technology elites, is engaged in the design, development and production of high-tech products. BTC possesses professional technology and independently intellectual property rights in many fields such as precision machinery, optics, image scanning, CIS sensors, model recognition, and intelligent control. BTC always adheres to the product concept "pursuit of quality", sticking to the corporate values "integrity, focus, creation, passion", aiming to achieve the goal of "turning BTC into a world-renowned brand".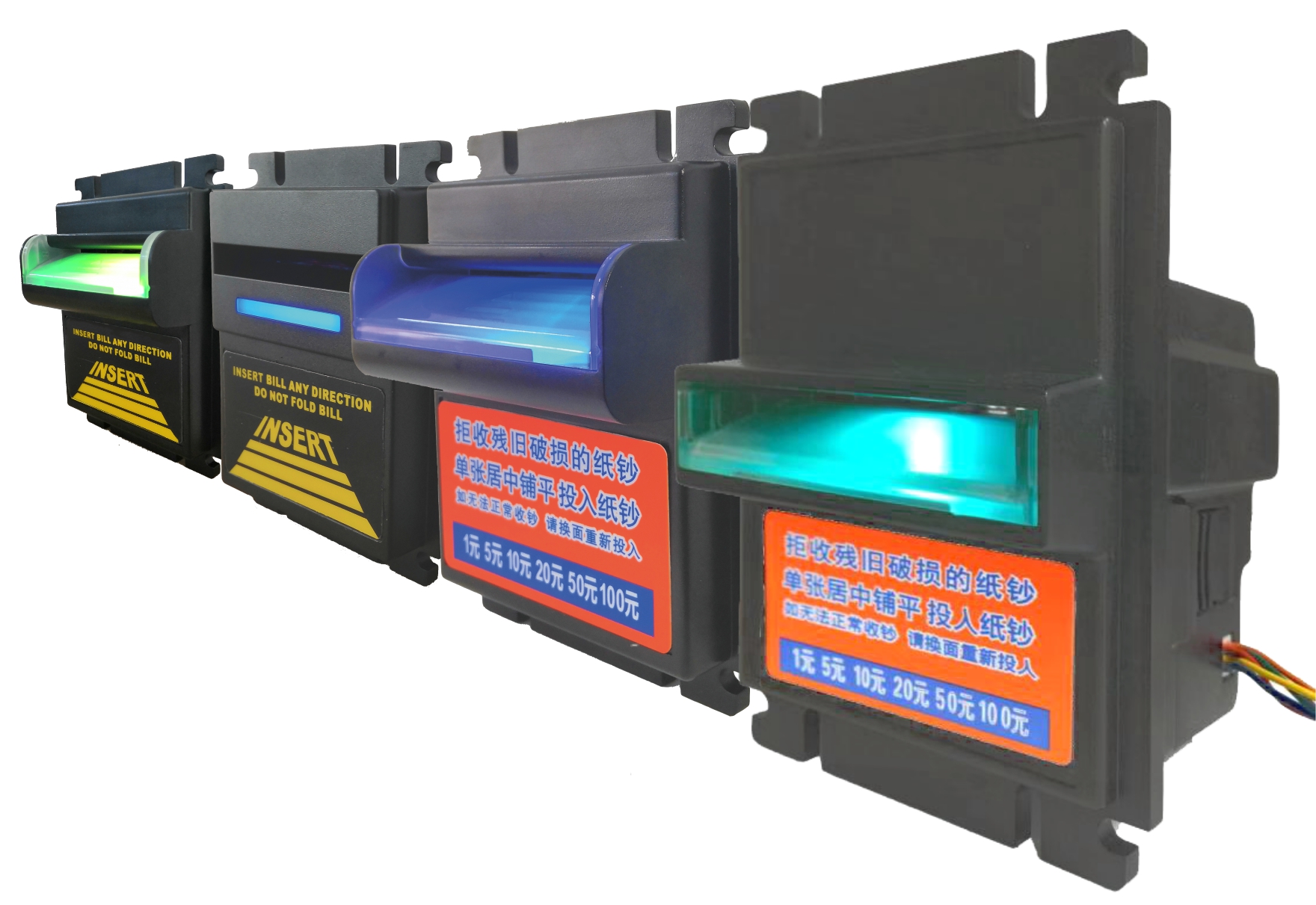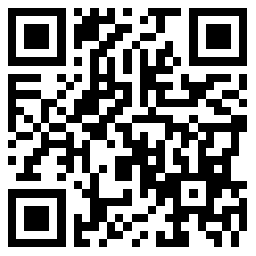 Professional Bill Acceptor
Features:
1. Wide range of working voltage, long service life.
2. High reception speed, high anti-counterfeiting, fast bill receiving, noiseless.
3. Optical anti-counterfeiting without bill stuck, a variety of communication modes.
4. Stable operation, convenient maintenance, and disassembly.
5. Customized service is available.
6. Currency procedure covers Mainland China, Taiwan, Thailand, Turkey, Colombia, Paraguay, Brazil, Malaysia, Costa Rica, the United States, Vietnam, European countries, Indonesia, Kuwait, Philippines, Mexico, Singapore, Uruguay, Peru, and Surinam, and is continuously under development.

Booth No.: 1T13B Guangzhou Chuangyong Sports Equipment Co., Ltd.
Occupying a manufacturing base of more than 10,000 square meters, Chuangyong is professionally specialized in the production of children's amusement park equipment, providing services of site selection, survey and assessment, and the planning, design, installation, after-sales and operation of children's theme parks. Pursuing the direction of professional development, Chuangyong always upholds the operating guideline of "quality first, customer foremost, exploiting and innovation for development". Chuangyong grasps the high precision technology, superb production technology, and product quality control through continuous improvement, helping customers to create more value with professional services.
Adhering to the business philosophy of "sticking to credibility, people oriented" and the management belief of "scientific and technological innovation, quality first", Chuangyong has gradually laid a solid foundation at home and abroad and become one of the world famous brands. It also founded children's theme park brands Joy Baby and Pig Teddy. In addition to the main development of children's park naughty castle, expansion and Just Go, Chuangyong also develops products that cover scenario simulation, indoor children CS and big trampoline through diversified integration, aiming to provide customers with more novel and popular products to meet different needs of customers.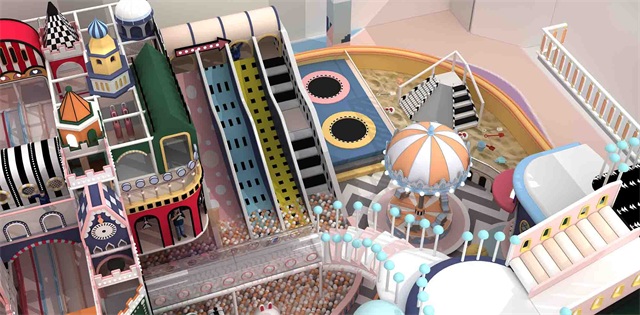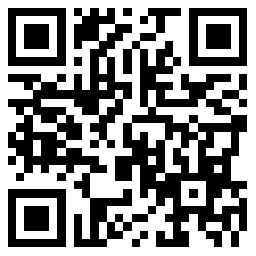 Booth No.: 2T10A Qilong Amusement Equipment Co., Ltd.
Qilong Amusement Equipment Co., Ltd. is located in Qiaoxia Town, Yongjia County, Wenzhou City, Zhejiang Province. Since its establishment, Qilong has become a comprehensive company integrating product innovation, design, R&D, production, sales and operation. The company has in total more than 500 franchise stores across the nation. Its DiSiLe brand focuses on children theme decoration design, being committed to the development of more educational and challenging parks.
Qilong continuously develops new products for its old and new customers, paying attention to product safety and environmental protection. Products have passed strict inspection and test before leaving the factory and received the recognition of industry experts in product creativity and quality control. The equipment of Qilong has passed TUV certification of Rheinland, European standard EN1176, American standard ASTM, Australian standard CE and ISO9001. Exclusively, its products are exported to many countries such as the United States, Germany, Italy, Saudi Arabia, Australia, Russia, Poland and Romania.
Qilong has always adhered to the concept of "quality first, customer foremost, being honest and trustworthy, brand protection", keeping the idea of customer-centered innovation, elaborate manufacturing and the pursuit of excellent products and services.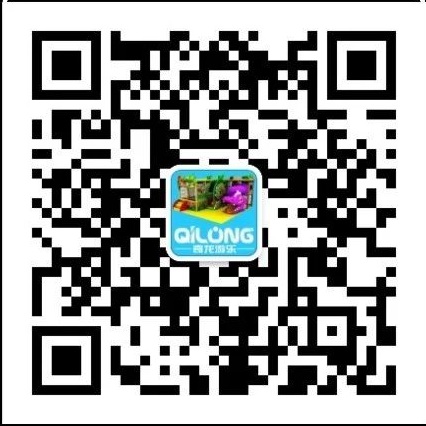 Booth No.: 5T21A Guangzhou Learning and Playing Animation Technology Co., Ltd.
The main business of Learning & Playing is edutainment projects, edutainment experience projects and parent-child DIY projects. The three projects have dozens of products in total, which are rich and diversified and full of fun. Its main brand is "Children's Home". "Companionship is the best love and the best parent-child education." Children's Home Toys House is a parent-child interactive edutainment program set for children aged 3-12 years old and is also a brand agency that is integrated with experience, products, retail, and entertainment. Through the education concept of edutainment, the Children's Home Toys House makes parent-child interaction more vivid and interesting, so that children can grow up happily and healthily in the company of their parents and gain love.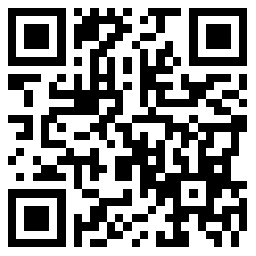 Star Baby Series Table Games
Features:
1. Lively color matching.
2. Edutainment, cultivating children to take action and think, exercising children's hand-brain coordination ability.
3. Promoting parent-child interaction and cultivating parent-child emotion.

Booth No.: 4T05A Beijing Xushida Technology Co., Ltd.
As a technology company, Xushida is engaged in the development, production, sale, as well as after-sales service of amusement equipment, and has obtained lots of national patents and software copyrights. Over many years, Xushida has been devoted to making a good combination of sports and entertainment, trying to make sports more entertaining and entertainment featuring sports by the analysis of marketing data, creative designing, as well as the further researching and development of amusement equipment. It aims to create more land-based entertainment attractions for all ages, promoting the business cooperation, bringing high revenue, and offering more entertainment options for citizens.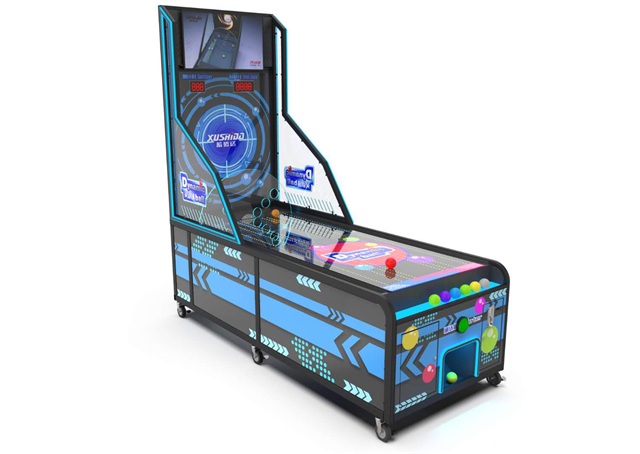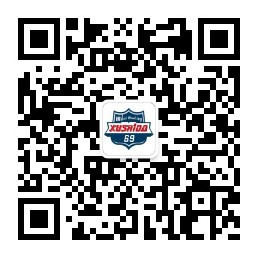 Dynamic Ball
Features:
1. The machine features a coin inserting system, countdown time function, and the displaying of scores.
2. It is easy to operate for all the ages. Put the fingers on the ball and push it to move forward. Calculate the accurate time and distance to throw the ball to pass the round hole.
3. An edutainment game to develop intelligence and enhance physical coordination ability.
4. Flexible applications for any outdoor or indoor amusement attractions.
Dimensions: W2500*D1020*H2380mm
Weight: 245kg
Power: 260W (AC110V-220V)

Booth No.: 3T18A Zhongshan Jinqun Amusement Equipment Co., Ltd.
Equipped with a more than 1,300 sq.m office zone and an excellent team, Jinqun has rich experience in developing, designing, producing and selling of various kinds of amusement equipment. Adhering to the concept of "Quality first, Safety first", it has provided many high-quality and safe amusement equipment for its customers, which is not only sold well in the nation, but also the foreign countries and regions like Europe, America, Australia, the Middle East, Southeast Asia, Africa and so on.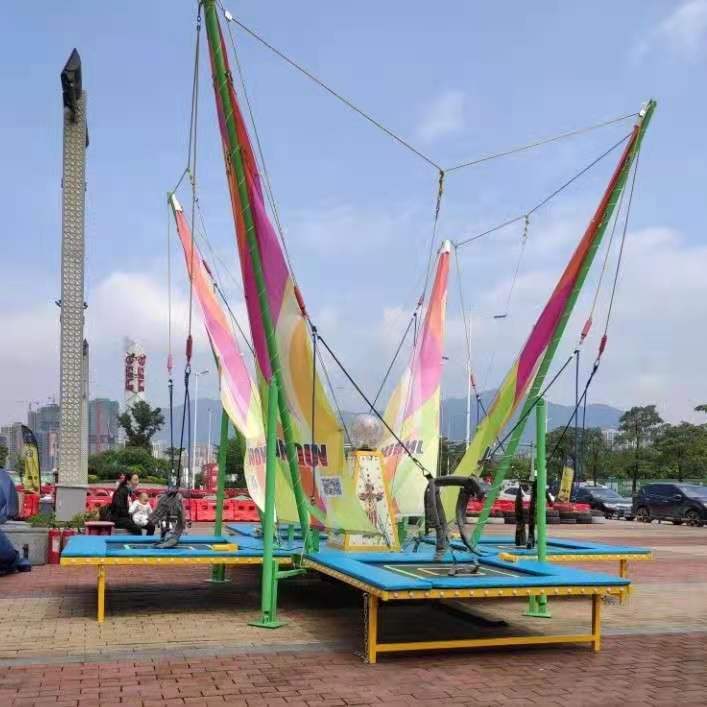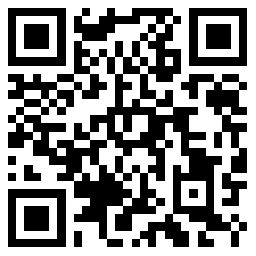 Electronic Bungee
Features:
1. An amusement place for children and adults to have fun and relax, which is consistent with the psychological characteristics of children's sports.
2. Simple jumping and bouncing activities are good for players to exercise players' coordination ability, improving their physical and mental health.
Dimensions: L1.8*W1.8m (Folded) L5.5*W5.4*H4.5m (Unfolded)
Area: 30.25 sq.m.
Capacity: 4 players
Voltage: 220V
Max Power: 950W*4=3.8KW

Booth No.: 4T06B Gongtai Children Amusement Equipment Co., Ltd.
Founded in 2006, Gongtai is professional in designing, producing, and selling large amusement playgrounds and children's electronic amusement equipment like swing machines, carousel, electronic trains, and so on. Equipped with a manufacturing shop of 3,600 sq.m and an exhibition hall of 1,000 sq.m, Gongtai is able to offer more than 100 kinds products which is updated following the market's trend to its customers, and has obtained a number of patents, IP authorization, and CE certification.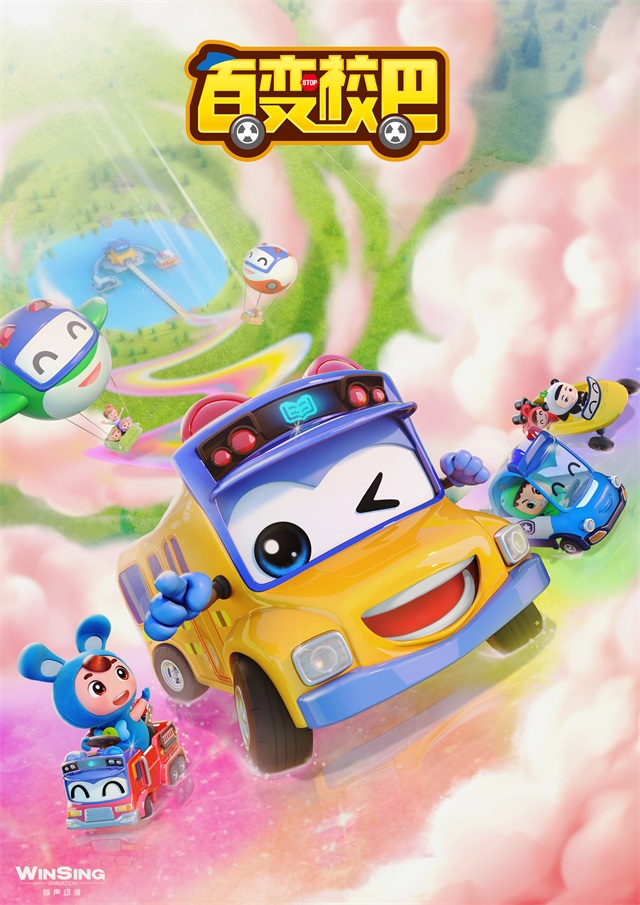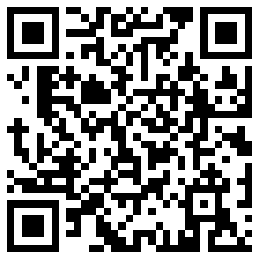 GoGoBus
Features:
1. The shape comes from the famous IP GoGoBus, which is glorious and cute to catch children's eyes.
2. When siting in the bus, players act like the bus driver and start their bus journey. They also can watch the animation GoGoBus during the game to learn more common knowledge.
3. The dimensions of the machine can be customized. And the famous IP image helps to bring more traffic and attention.

Booth No.: 1B43 Guangzhou Cartier Tickets & Tokens Factory
Located in the Chinese game industry base – Panyu District, Cartier is specialized in manufacturing game tickets, token products, and commemorative coins, which are popular with customers at home and abroad.
For many years, Cartier has been committed to providing excellent products and service by adopting advanced technology and developing new materials. The products of Cartier include tickets, titanium alloy tokens, zinc & copper alloy tokens, martensitic steel tokens, colorful coins, and commemorative coins, to name a few. And all of them can be customized according different demands.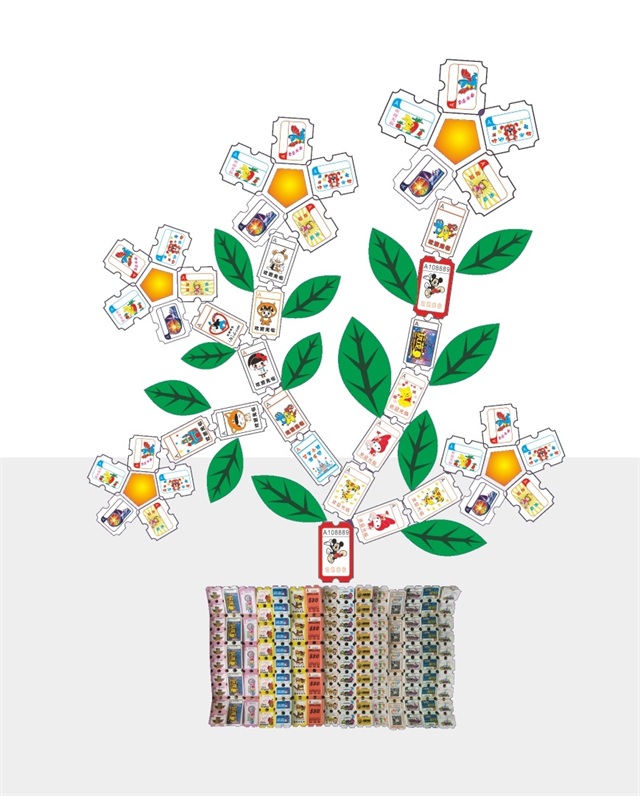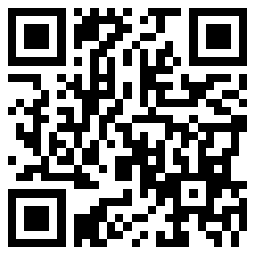 Tickets/Tokens

Booth No.: 3T17A Guangzhou Dongzhiyu Animation Technology Co., Ltd.
Dongzhiyu is committed to the development of gashapon machines and marketing operation. It develops gashapon independently and has obtained many national patents. Over many years of development in Taiwan, the company has cooperated closely with the enterprises like Wanda, Uniwalk, and Vanke, and offered its services to the National Aquatics Center. Its products are mature and stable which are sold to Malaysia, Japan, Italy and other foreign countries and regions around the world. In the future, Dongzhiyu will keep creating more innovative gashapon machines, bringing more surprises to consumers.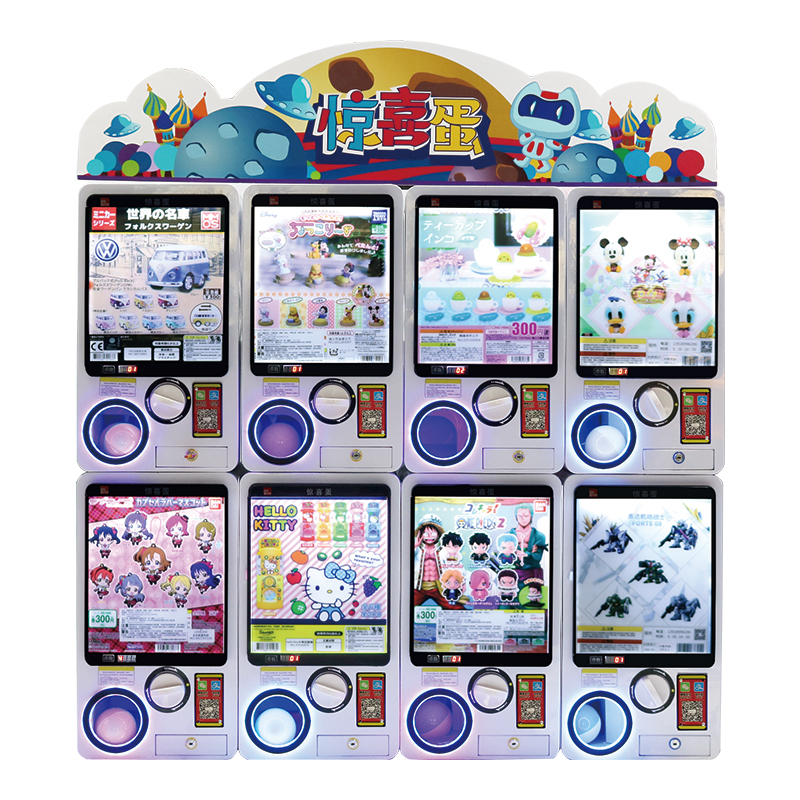 Surprising Egg
Features:
1. Scan or insert coins to start the game.
2. Players twist the button clockwise for 30 seconds.
3. Players can get at least one gashapon in every game.
4. Take out the gashapon or gift from the Egg Mouth.

Booth No.: 1T11 Neofuns Amusement Equipment Co., Ltd.
Neofuns is a comprehensive enterprise specialized in the R&D, manufacturer, sale, and site operation of amusement equipment. Its peripheral factory Zhongshan Taiyuan Amusement Co., Ltd. established in 2003, features a R&D production base of 16,700 sq.m, and an excellent team of more than 30 people. The company has got many international professional institution certifications like France "BV'' and Germany Rhine "TUV". Moreover, most of products have passed the CE, C-Tick, RoHS certification. And its sales and marketing center is located in the world Asian Amusement & Game industry -- Panyu District, Guangzhou, and covers an area of over 550 sq.m. With the mission of "better products, happy creation" and the core value "honest, kind, happy and brilliant", Neofuns keeps being the leading enterprise in the industry and spreading various fun to the world.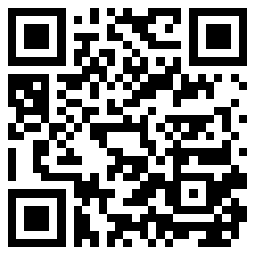 Moved Star
Features:
1. The transparent design shows the inside gifts from the best view, which is more attractive.
2. Two-player mode adds more interactivity to the game.
3. The adjustable streamlined lights make the machine glorious and eye-catching.
Dimensions: W1618*D748*H1830mm
Occasion: shopping mall, arcade hall, cinema, parks, and pedestrian street
Size of gift: ranging from 9-11 inch

Booth No.: 3T10 M-Sky Co., Ltd.
M-Sky started in arcade games business from handheld games in 2010, focusing on children's entertainment equipment and video interactive games. The R&D team of M-Sky is from Taiwan, China and has more than 20 years of industry experience. It has independently developed more than 60 children's interactive games applied in children's video game machines. Over the past 10 years, M-Sky has continuously broken through traditions to create more innovative and useful products. The products of M-Sky cover a wide range, including swinging racing, rotation racing, lifting riding, dynamic racing, and interactive virtual racing, among others.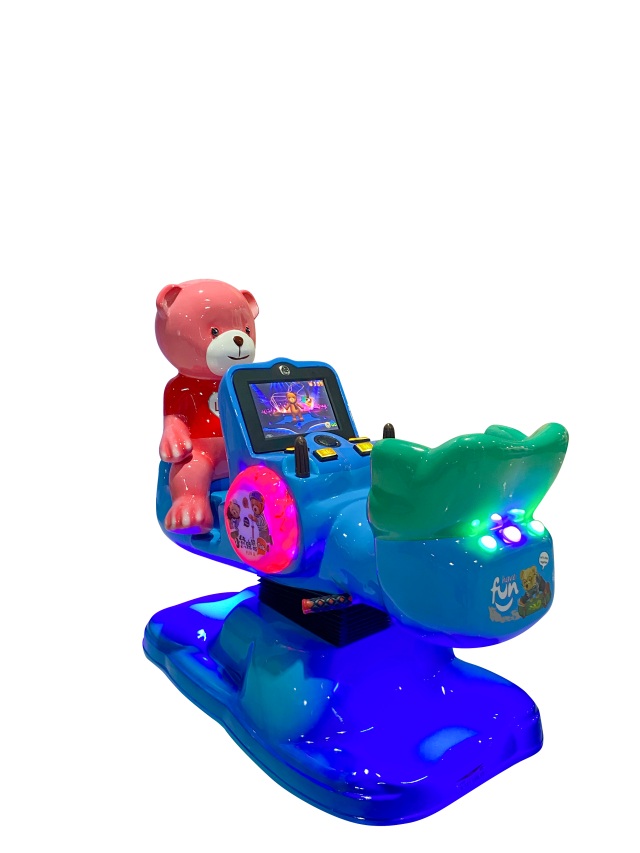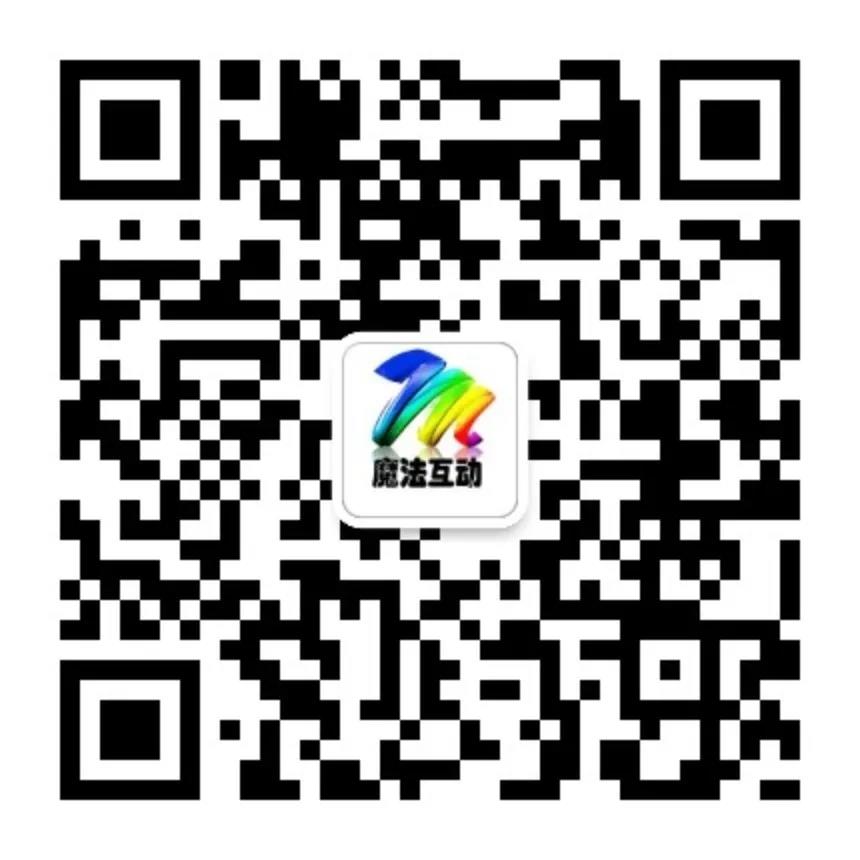 Bear Seesaw
Features:
1. More real experience: interaction and talking with IP character.
2. Funnier: singing/dancing/being cool while watching video.
3. A new generation of children's interactive experience machine.
Dimensions: D1230*W680*H1130mm

Booth No.: 3T06 Guangzhou Wahlap Technology Co., Ltd.
As a high-tech enterprise in Guangdong Province, Wahlap is a well-known to domestic and international enterprise in the R&D, production, sales and operation of motion-sensing interactive entertainment products. Wahlap has established a diversified and elaborate interactive amusement industry chain platform based on its precise position in the game and amusement trend, advanced research and development design and powerful production resources. It also has established long-term strategic cooperative relations with a number of global well-known first-class amusement companies including BANDAI NAMCO, SEGA, KONAMI, RAW THRILLS and IGS, with products being sold well at the amusement markets around the world.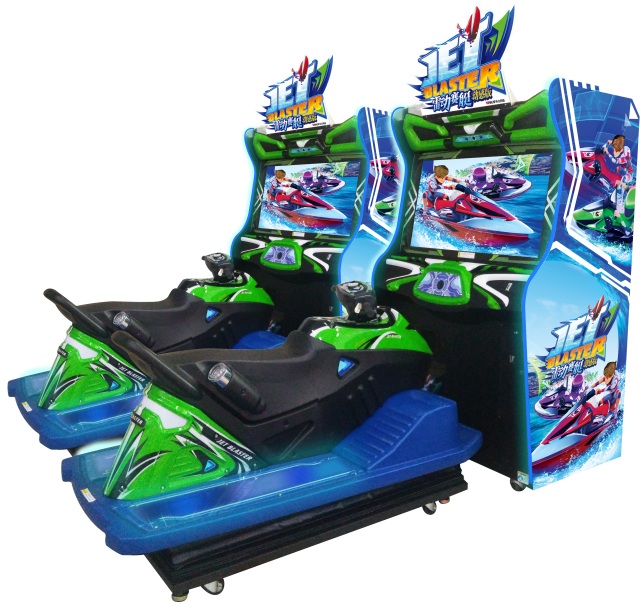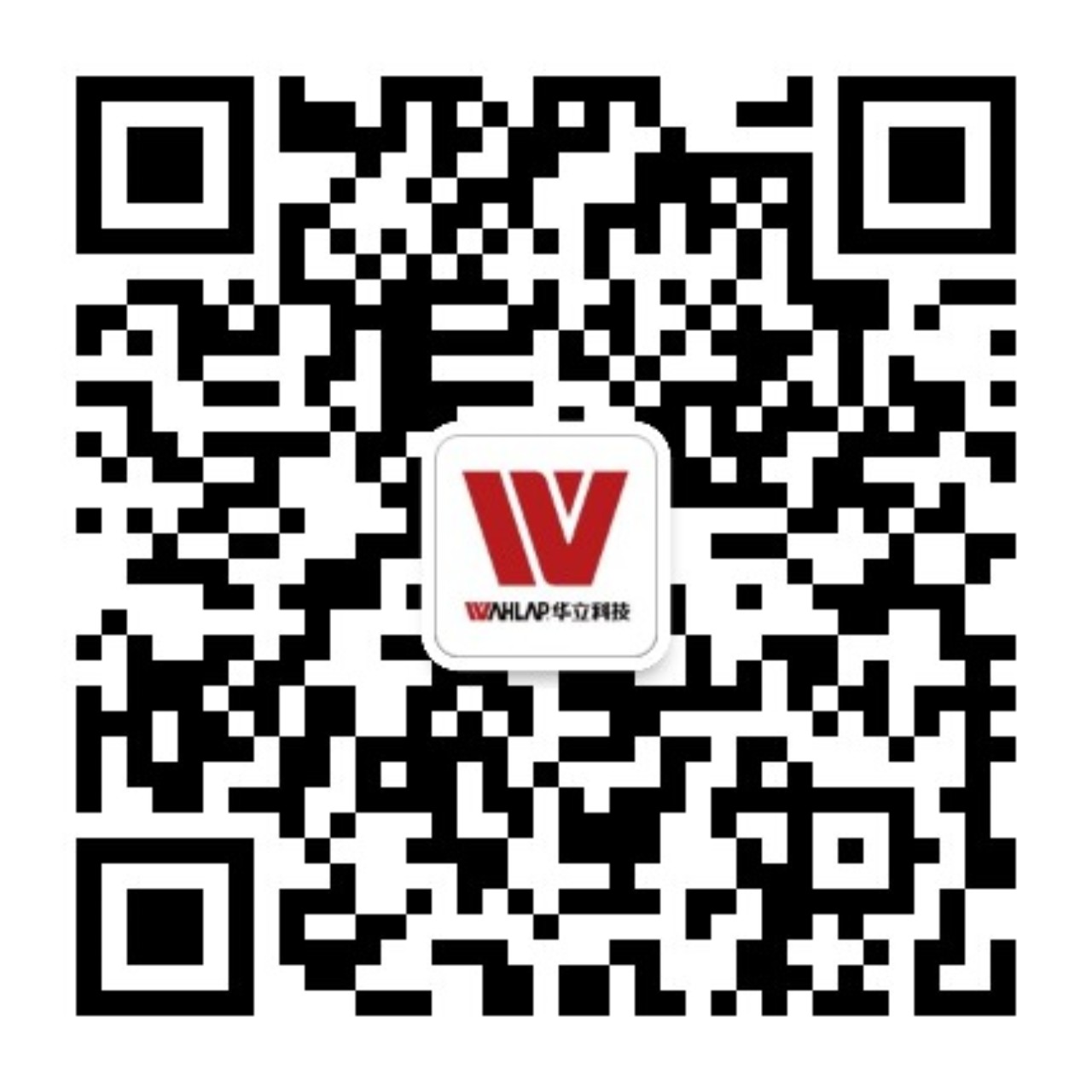 Jet Blaster
Features:
1. A motorboat racing simulator.
2. The outside shape is modeled after the motor boat.
3. Equipped with the waved water lamp.
4. Large LCD screen provides high-definition game content.
5. The changing motion platform with different game scenes creates a real motorboat driving experience.
Screen: 43'' LED
Dimensions: W1130*D2630*H2340mm
Weight: 405kg
Power: 2100W

Booth No.: 3T01 Guangzhou Play More Animation Technology Co., Ltd.
With the slogan of making parks achieve high revenue, Play More has plunged into the development of amusement equipment, providing the most favorite and high revenue redemption machines to customers. The design team has more than 20 years of professional experience in the industry, which can offer excellent design solutions and serves a number of domestic large video game chain brands, children's park chain brands, and other amusement companies.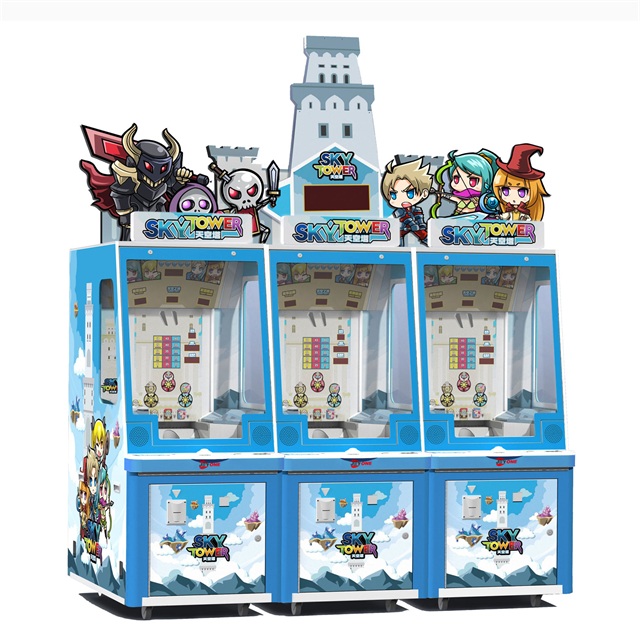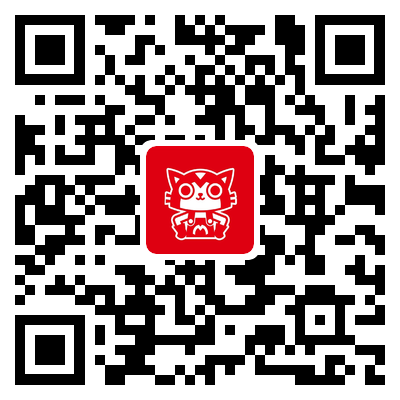 Sky Tower
Features:
1. The huge coin tower draw players.
2. Unique mechanical coin redemption machine, six-coin staggered stacking technology.
3. A variety of cumulative playing, lottery+JP+rotation reward, rich and wonderful game contents.
4. The coin tower will be constantly rebuilt and dumped, a large number of coins will topple over with just one push.
Dimensions: W2385*D1250*H2675mm

Booth No.: 1T06A Guangzhou Sea Animation Technology Co., Ltd.
Established in 2010, Sea Animation is an amusement equipment company integrating independent research and development, production, sales and service. Many of its self-developed hot products are popular with markets. Moreover, Sea Animation has reached close cooperation with many well-known domestic chain parks and animation companies. And 80% of its products have become the must-have equipment in many amusement parks, and help the parks achieve high revenue. Sea Animation has also reached strategic cooperation with many well-known foreign amusement parks, and has their own distributors in each region. The products are sold well in Southeast Asia, the United States, Europe, the Middle East and other countries, and are highly recognized by the market.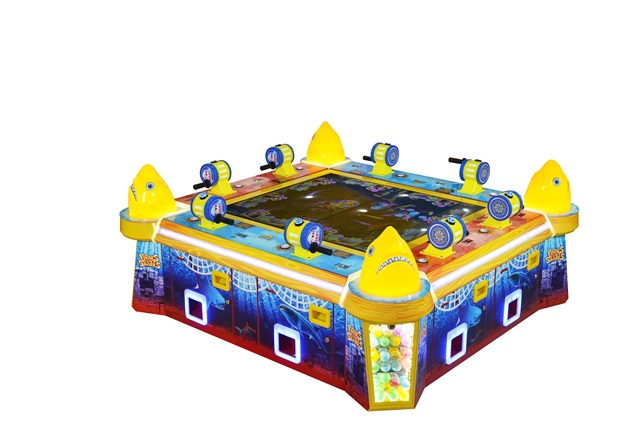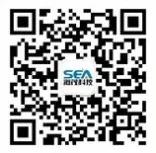 8-player Pirates Hunt Sharks
Features:
1. The latest fishing game, more attractive and high revenue.
2. Awarding cards or tickets to meet the different needs.
3. The yellow color arouses visitors' interest.
Dimensions: W1780xD1810xH1180mm
Power: 600W

Booth No.: 4T21A Guangzhou Zhiqu Entertainment Equipment Co., Ltd.
Established in 2011, Zhiqu has mainly engaged in the R&D, design, production and sale of children's amusement equipment. As one of the earlier amusement equipment companies to put forward the concept of Traffic Town in China, Zhiqu has developed two operation modes: Mall Traffic Town and Children's Traffic Town, which is most suitable for the large commercial complex and children's amusement park. In 2009, Zhiqu introduced the IP (Rev & Roll) of Alpha Animation. Over many years' development, Zhiqu has always focused on providing the better one-stop solutions of Traffic Town to their customers from planning, building, equipment, to operation.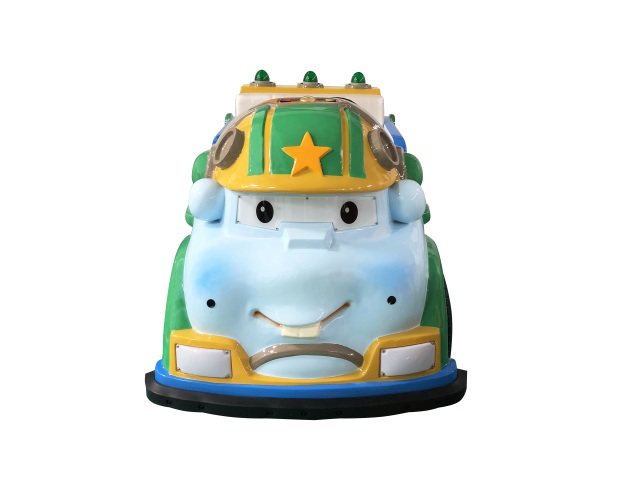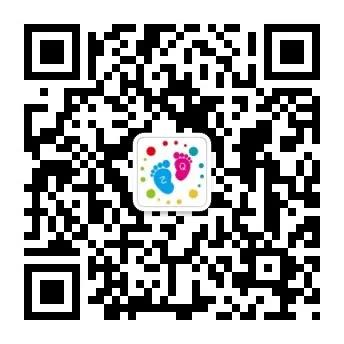 Traffic Town - Parent-child car (Engineer car)
Features:
1. One of the latest game machines of Zhiqu.
2. Players can get the license from the front desk; and then start their journey by controlling the steering wheel.
3. Many interactive areas are set in the game, like traffic lights, gas stations, car washes, repair shops, candy shops, and police stations, etc.), which adds more interaction to the game.
4. The car will have a voice prompt once it detects the interaction areas. The screen shows the real-time points during the game time; and if the players disobey the traffic rules, they will lose the points.
5. The machine is novel, safe, and interactive, which is popular with players.
Dimensions: 1780 x 1060 x 800mm
Power: 550W
Capacity: 2 players

Booth No.: 2T05A LX-Game Amusement Machine Co., Ltd.
LX-Game is a professional amusement equipment company that is engaged in the R&D, production, sales, after-sales service, displays & sets, technical support, and door-to-door service of amusement equipment. The company is strict in all parts in the production of equipment so as to provide the best products and service to their customers. The tenet of "people-oriented, customer first" and the concept of "realistic and innovative, forge ahead, based on China, toward the world" have steadily and rapidly promoted the development of LX-Game. In addition to China, its products are also exported to Europe, America, the Middle East, and Southeast Asia, Russia, Australia and other countries and regions in the world.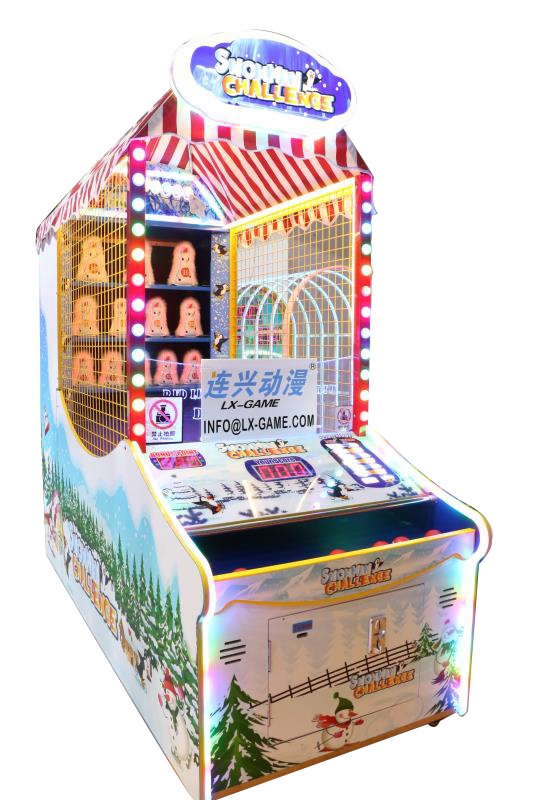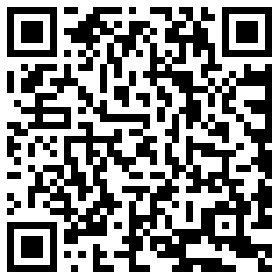 Snowman Challenge
Features:
1. Knocking down the snowman with a ball in the limited time, players will get the corresponding score marked on the snowman. Knocking down the shining snowman and players will get double points.
2. After the end of a game, players will get the corresponding score. If the score exceeds the record, they will get the bonus prize.
3. The machine is attractive in the game center with its eye-catching shape and design.
4. Players can gain much enjoyment and the sense of achievement during the game, and also exercise their reaction skills.

Booth No.: 4T20B Guangdong Family of Childhood Industrial Co., Ltd.
Founded in 1988, Family of Childhood is a comprehensive amusement equipment enterprise focusing on the R&D, design, production, sales, and services of amusement equipment. With more than 30 years of development, Family of Childhood has become a well-known amusement equipment enterprise in China, with the tenet of "Quality achievements brands, integrity makes the future". With the goal of "Let children grow up happily", and the concept of "market-oriented, quality first, good faith, striving and innovative, service society", Family of Childhood has formed a set of amusement equipment, including large amusement equipment, indoor naughty castle, children education facilities, outdoor plastic slide, preschool education equipment, fitness equipment, ground mat and thousands of other products to serve for real estate, kindergartens, communities, parks, hotels, tourist resorts, water parks and other theme parks.
In China, Family of Childhood has reached close cooperation with many domestic enterprises like Wanda Group, Evergrande, Vanke, Hutchison Whampoa, Agile etc. Its products see very well in more than 80 countries and regions in the world, such as Europe, North America, Middle East, Southeast Asia and Africa, and are deeply trusted and praised by customers at home and abroad.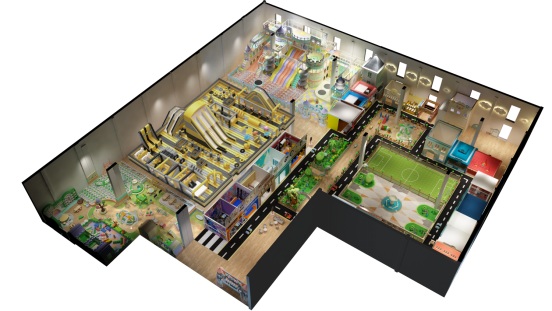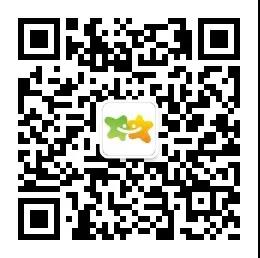 Children Naughty Castle with one-stop service

Booth No.: 3B06 Guangzhou Huadiao Tickets Printing Co., Ltd.
Founded in 2002, Huadiao Tickets is an excellent game ticket manufacturer in China, which is mainly providing the one-stop service of game tickets for their customers. Huadiao Tickets has introduced the high-end printing machines from MIYAKOSHI and Scitex Vision, and equipped 5 high-speed product lines. The factory of Huadiao Tickets covers an area of 4,000 sq.m and can produce or customize various game tickets.

In addition, Huadiao Tickets gathers many professional staff who can provide the one-stop service, advanced management and operation methods for their customers. Pursuing high quality products and services are the core goal of Huadiao Tickets. In the future, Huadiao Tickets will continue to focus on this concept and do their best to serve the customers better.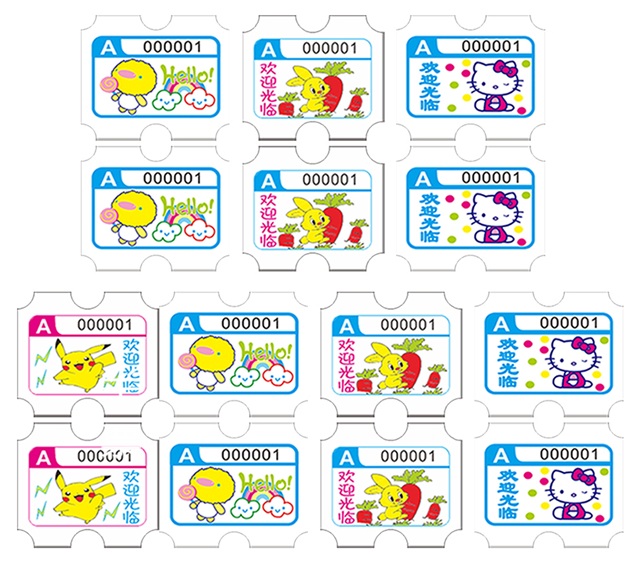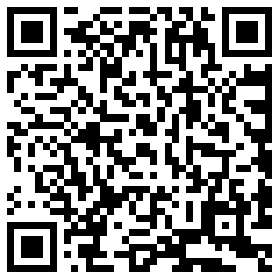 Tickets

Booth No.: 3T13 Guangzhou Raise Technology Company
Raise Technology also called WeiChengTong was founded on December 30, 2015, mainly manufacturing amusement equipment. In the past three years, Raise has committed itself to the development and innovation of amusement equipment, and has obtained more than ten patents. In 2019, Raise was listed as a high-tech enterprise in China. With its innovative game equipment, advanced technology, professional design, excellent management and operation modes, Raise has built its business in many countries and regions in the world. Their excellent products have gained lots of positive comments from their customers which help to build a good reputation in the market. For Raise, good reputation, high quality, and best service are the key points to create a healthy and happy game. Just like his slogan says: Work together for the beautiful future.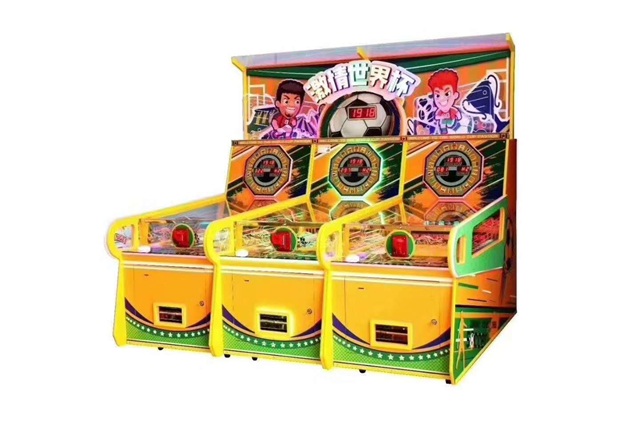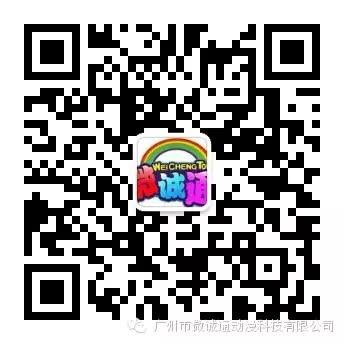 Passion World Cup
Features:
1. Attractive mechanical redemption machine.
2. Multiplayer mode; JP Prize; eye-catching.
3. Plenty of prizes and high revenue.

Booth No.: 3T08 Guangzhou Funshare Amusement Co., Ltd.
Funshare Amusement is committed to the development, production, and sale of game software and hardware and help to promote the Chinese animation to enter the international market. With the experienced teams, Funshare has developed various excellent products that are sold in South Asia, South America, Europe and America and so on. In addition, Funshare has also reached deep cooperation with some well-known domestic enterprises like Star Legends, Wanda Kids, Super Players, Aeon Fantasy, Fengyun, Tom' World, TianKongzhiCheng, and City Hero. And it has also gained high recognition from famous foreign companies like TIMEZONE, ANDAMIRO, UDC, LAIGAME, and HAHAMA.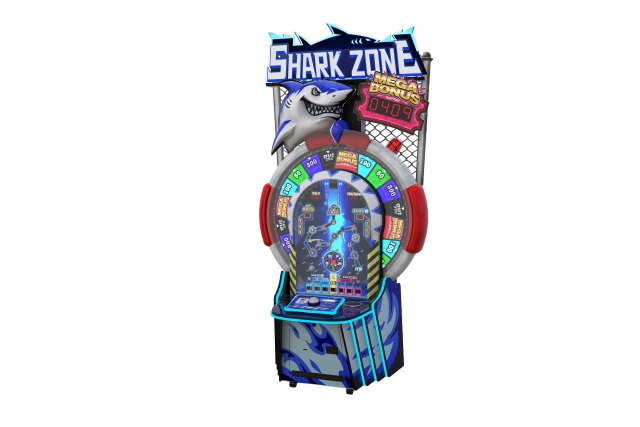 Shark Zone
Features:
1. Adopting the American comic realistic style; the fashion appearance stands out in the numerous machines.
2. A kind of chess gameplay. Various prizes meet the different needs of the players.
3. Addictive gameplay: the lights are off when the ball falls into the holes.
4. JP Prize wheel attracts more players and adds more fun for the players.
5. Different kinds of game levels.
Dimensions: W1080 x D1410 x H2775mm
Power: 350W
Voltage: 220V
Weight: 205kg

Booth No.: 3T21A Guangzhou AiYiHang Animation Technology Co., Ltd.
AiYiHang is specializing in the development, production, sale of amusement equipment. Up to now, it has been awarded a number of patents, software copyrights, and CE certification for its independent-developed products, and has passed the access of the Ministry of Culture. Over the years, AiYiHang has been adhering to the tenet of "integrity, quality, service, and win-win" and has constantly been improving and innovating to help it obtain the trust and support from its partners. In the future, AiYiHang will keep focusing on the long-term cooperation and devoting to create a better platform of joy.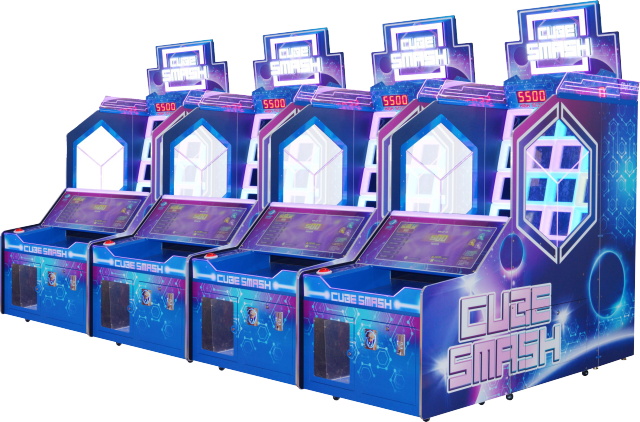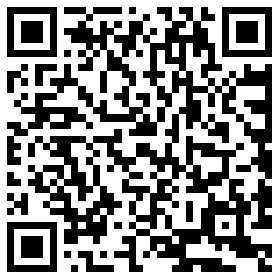 Cube Smash
Features:
1. A kind of sport ball throwing redemption machine with 16 cubes.
2. 3 optional colors for the cube: purple, green, and yellow. Each color of the cube represents different points and will change randomly during the game.
3. Throwing the balls into the cube in the limited time to get tickets. The more points you get, the more gifts you win.
4. When the points are over the set one, players can open the super bonus.
Dimensions: L2300 x W1040 x H2700mm
Power: 400W
Weight: 350Kg

Booth No.: 6T09 Guangzhou Movie Power Technology Co., Ltd.
Movie Power Technology Co., Ltd. is a high-tech enterprise focusing on R&D and the application of 4D VR/AR dynamic technology. The company integrates creative design, R&D, planning, production, sale and services of VR/AR products to provide the one-stop service to the indoor parks, cultural tourism, science popularization and other relative industries. Movie Power has been awarded over 100 national patents and soft copyrights, and took part in 20 projects such as Chaisang Science Museum, Autozi Study Base, Mango Ville, Fushan Museum and so on during 2019-2020. It has also reached the close cooperation with IQiYI, Netvios, Evergrande and other famous enterprises.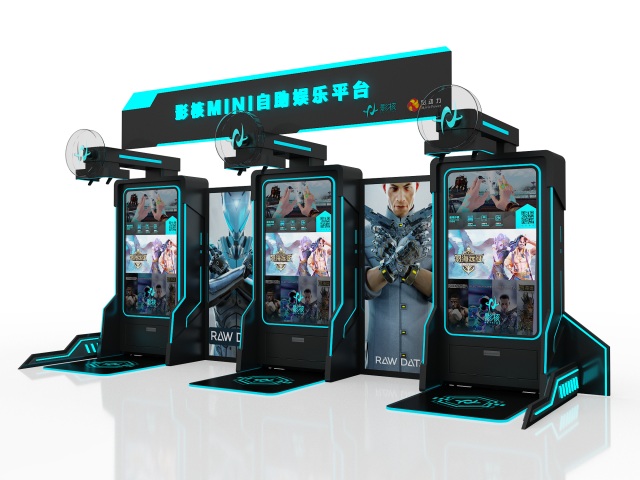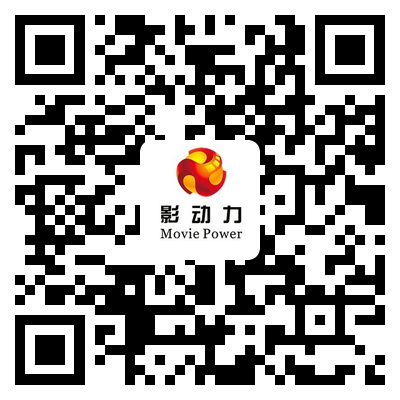 Netvios Mini
Features:
1. The latest VR self-service entertainment platform jointly created by NetEase and Movie Power, merged with the world's top VR game content.
2. Equipped with an auto lifting system (head display and handles), UV disinfection system, feedback system (vibrating floor and blowing system), and intelligent storage system (intelligent storage locker).
3. Self-service mode; easy to operate; E-payment system.
4. Multi game contents such as exciting gun fighting, naval battle, horror thriller, and parent-child leisure and keeps updating.
5. Regular competition season held by Netease and Tencent helps to attract players.
Dimensions: L1500 x W1150 x H2500mm
Power: 0.5-0.8kw
Weight: 180kg
Loading: Max150kg
Helmet Glasses: HP Reverb

Booth No.: 3T07 Guangzhou Arccer Amusement Technology Co., Ltd.
Founded in 1998, Arccer Amusement is a professional provider of commercial game machines integrating R&D, production, sales and after-sales service. Over the 20 years, Arccer Amusement has kept to improving its innovation capacity, and has become the important force in the industry. Arccer Amusement has formed a completed product chain based on the series of music and Internet products. With the professional pre-sales and after-sales service, Arccer Amusement has built its business in many domestic cities and foreign countries. It aims to be the leading professional provider of commercial gaming machines in China, and achieve win-win with their customers.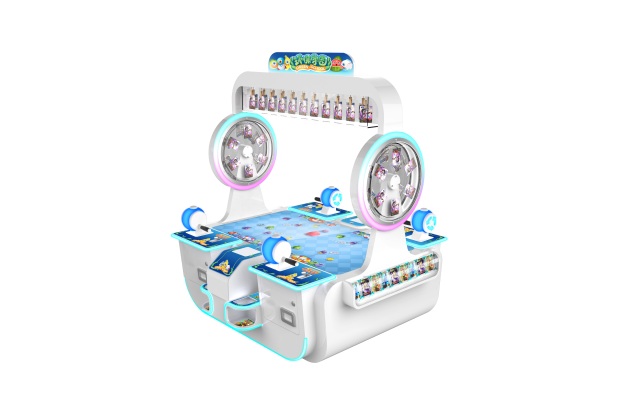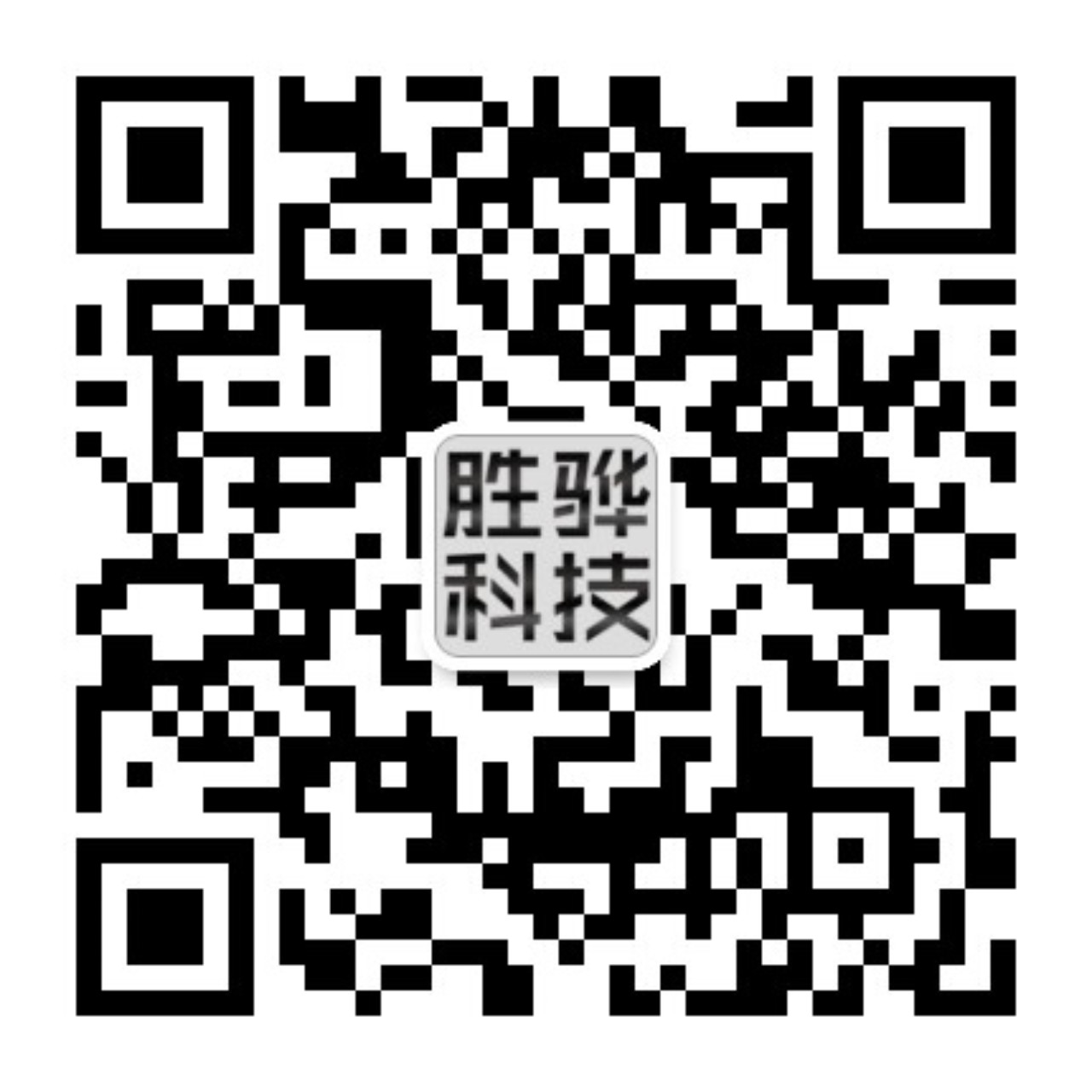 Green School
Features:
1. Green School is a new parent-child edutainment game machine.
2. A garbage collection and classification theme game.
3. The lovely basket shape design is popular with players.
4. Card reward system. The cards' content can be set and easy to operate.
5. Four-player mode, more interactive and high revenue.
6. Awarded the "Most Popular Game Machine" and the "Excellent Game" award of Gold Finger Award in 2020.
Dimensions: L1530 x W1390 x H1750mm
Weight: 250kg
Power: 350W

Booth No.: 5T19B Taizhou Huangyan YOYOLLA Toy Factory
With 30 years of development, YOYOLLA is experienced in the creation and production of amusement toys. From the details of each plastic part, manufacturing process to brand communication, YOYOLLA try their best to provide customers with the best services. At present, YOYOLLA has launched 5 series of products: Space Octopus, Giraffe Wonderland, Cute Whale, Ski Explorer, Dreamy Love and Jungle Baobao. The products are popular with the children in the age group 1-6 and its special children rides have gained lots of positive comments from their customers. YOYOLLA believes that high quality products and favorite prices are helping to bring the considerable revenue to their customers.
In the future, YOYOLLA will continue to improve the system of design, manufacturing, market and service to create more high-quality kiddy-rides and children's entertainment products. Like its slogan: Better YOYOLLA starts from kids!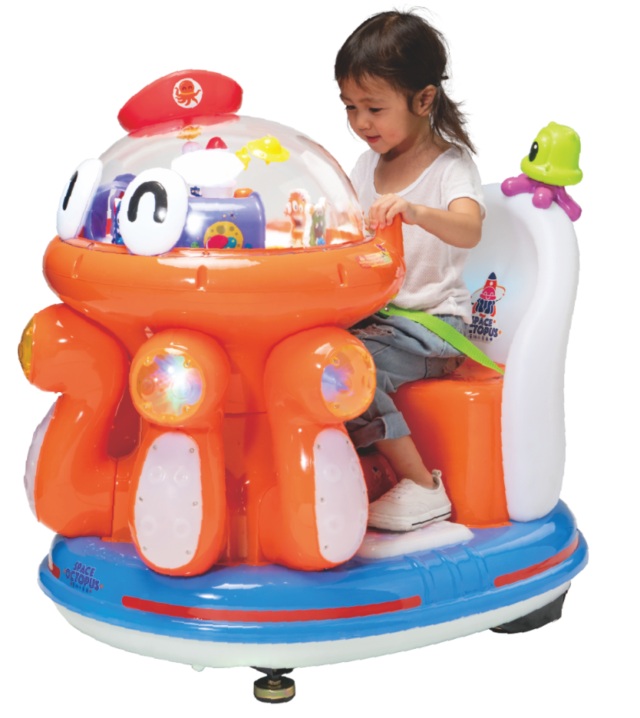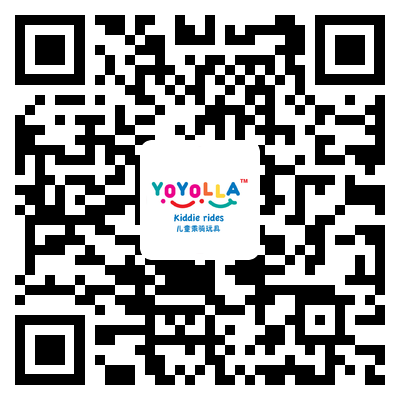 Space Octopus
Dimensions: L950 x W650 x H930mm
Power: 120W
Voltage: 110V/220V
Color: Tangerine, purple
Weight: 35kg

Booth No.: 4T10A Sunshine Amusement Equipment Co., Ltd.
Sunshine Amusement Equipment Co., Ltd has become one of the best amusement equipment manufacturers in China with 10 years of development, and has designed the Children's Discovery Centre, Science and Technology Museum, theme parks, indoor children's parks, educational institutions and other customized high-end amusement parks in more than 50 countries and regions. The design team of Sunshine consists of over 100 excellent industrial designers, appearance designers, electrical engineers, mechanical engineers, welder technicians and woodworking technicians, among others, and has won dozens of national patents.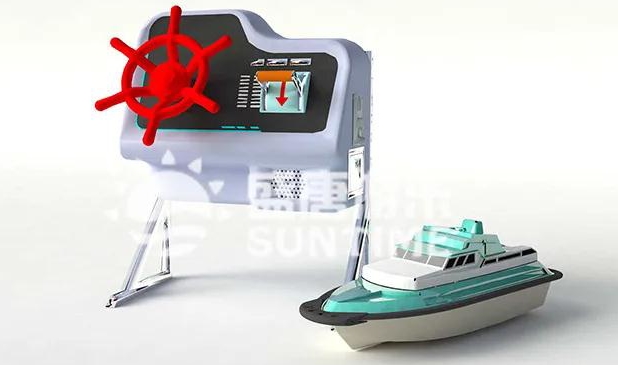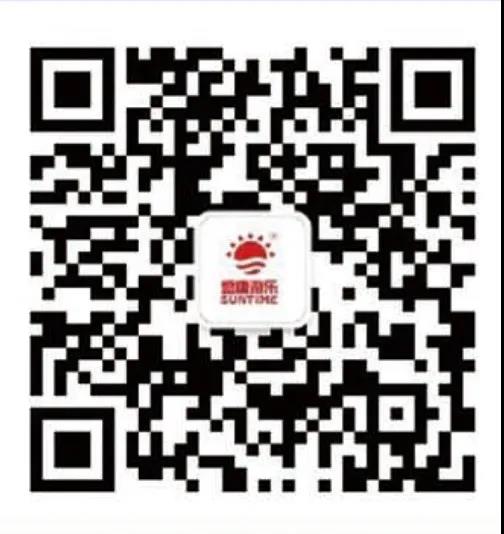 Remote Control Boat
Features:
1. The pusher is waterproof and was designed to be used under water.
2. The black box is to keep the data forever.
3. A real experience of a yacht.
4. Thickened glass steel hull and ABS advanced engineering plastics console.
5. A lifetime after-sales service, cheap and fine.
Dimensions: 600*800*900mm

Booth No.: 2T13B Joy Tech Co., Ltd.
Established in 1996, Joy Tech Co., Ltd. is a professional children's amusement equipment manufacturer providing turn-key projects including detailed designing, production and sales. Over the past 20 years of development, Joy Tech has built their reputation with their high-quality products and service. The core values of Joy Tech are to spread fun to all the children and achieve every customer. Adhering to the goal of best products, best service and innovation, Joy Tech keeps developing new products and has obtained lots of patents like utility model patents, design patents, software copyrights, and other intellectual property rights.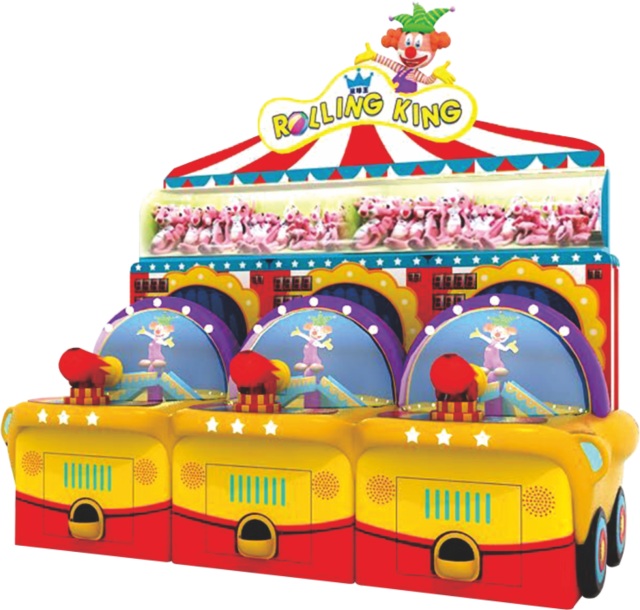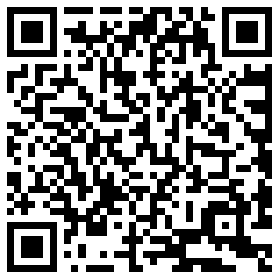 Rolling King
Features:
1. Throwing the ball to start the game. The display screen shows the real-time scores.
2. When the ball goes into hole, the first light will be on.
3. In the countdown seconds, players can throw as many balls as possible to get higher scores and open the JP Prize.
4. The countdown time will be increased when the ball goes into hole again.
5. Players can reset their scores or exchange with tickets.
Dimensions: 2150*350*1600mm
Power: 800W

Booth No.: 3B12-13 Wenzhou Zhufeng Electronic Amusement Equipment Factory
Zhufeng Electronic is a high-tech enterprise integrating technology, industrial and trade. It is located in Ruian Dongshan Economic Development Zone, Wenzhou City. Capsule Vending Machine is one of the hot products of Zhufeng Electronic featuring various modes. Its products are sold in Wanda malls, amusement parks, tourist attractions and other places with a large flow of people, and exported to Russia, Australia, Southeast Asia, the Middle East, America and other countries and regions around the world. Over many years' development, Zhufeng Electronic has won their customers' trust and built a good business reputation with its completed management system, excellent staff team, high-quality products and perfect after-sales service.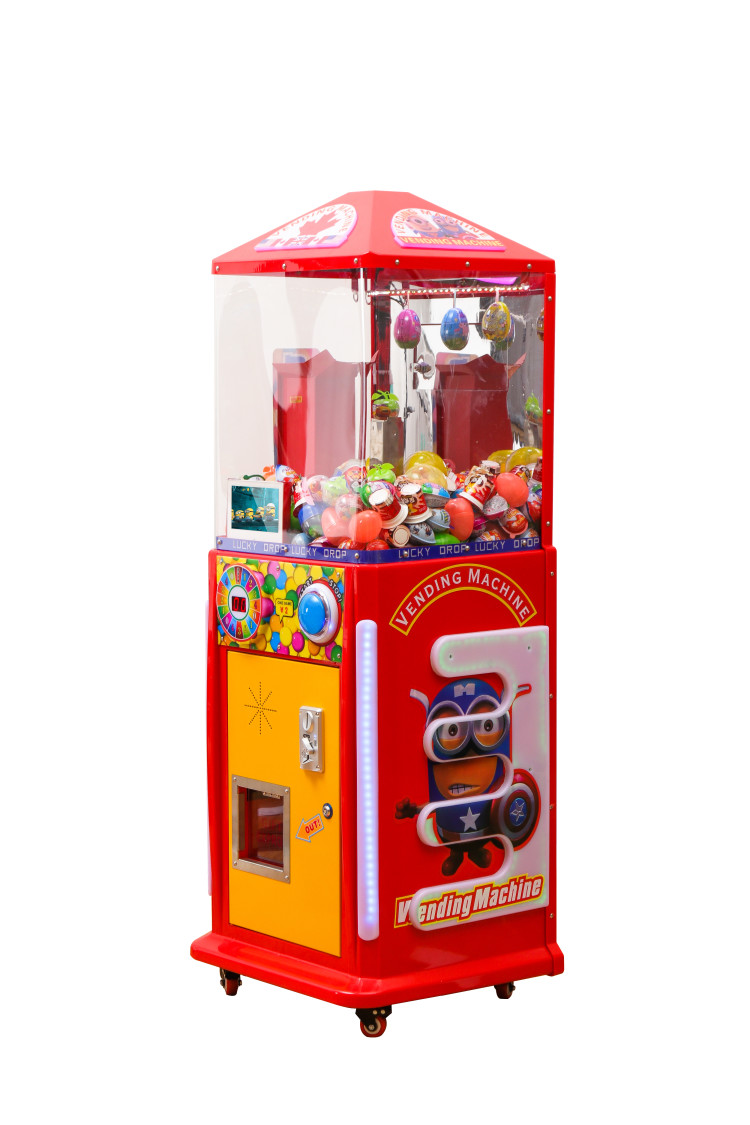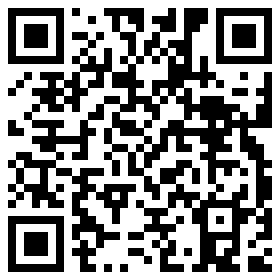 Capsule Vending Machine
Features:
1. The machine is equipped with a multi-media display screen that allows to play videos or Ads to gain more revenue.
2. Equipped with Hi-Fi surround speaker.
3. Two-player mode and updating gameplay to add more interaction. And the probability of winning can be set.
4. The prizes can be gashapon (9.5/7cm) or soft sweets.
Dimensions: L550*W500*H1620mm

Booth No.: 1T14 Beijing Haiber Technology Development Co., Ltd.
With a history of 18 years, Haiber has been providing service to Wanda Baby king, Vanke Sunny City, Evergrande Group, Sino-Ocean Group, Seazen Group, and Yintai Group. It has always maintained a people-oriented service concept, to achieve mutual benefit and win-win outcome. Moreover, Haiber has overturned the traditional sales modes and created different strategic layouts in 31 provinces and cities in China. Based on product innovation and committed to meet customers' needs, Haiber will keep creating maximum revenue for customers and to be the first children's entertainment brand in China.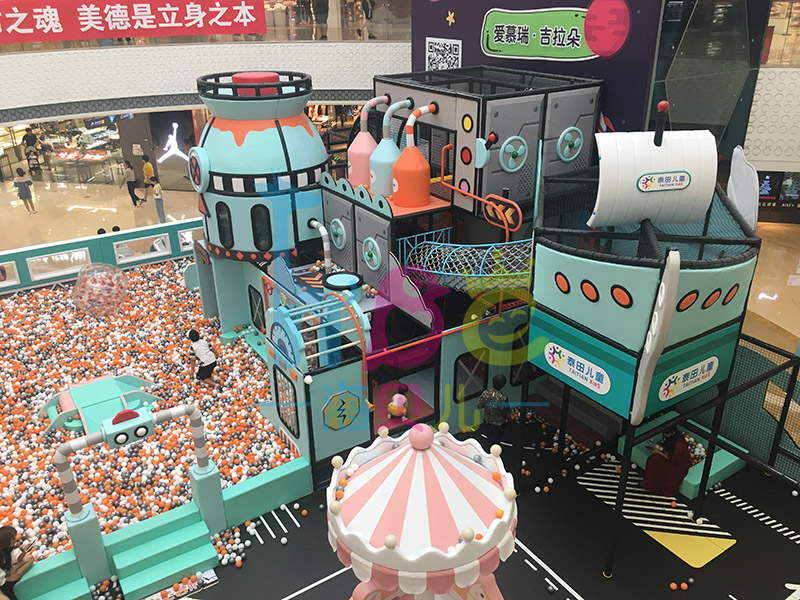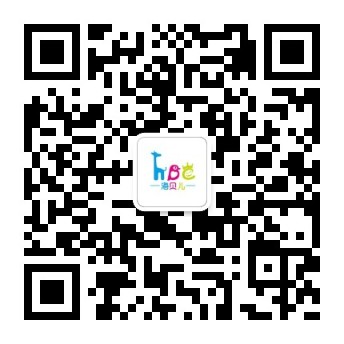 Steampunk Themed Park
Features:
1. Adopting the latest popular steampunk design.
2. Combine the mechanical sense of steampunk with the delicate soft decoration of Haiber to create a happy and amazing children's park.
3. Fresh colors, steampunk design, and unique decoration make the park more attractive.

Booth No.: 1T10A Guangzhou YouCaiHua Information Technology Co., Ltd.
YouCaiHua is a technology service company integrating the R&D, production, operation of software and hardware. The company provides high-quality "Amusement Plus" service to bring high revenue to its customers. Up to now, YouCaiHua has built its business in the field of tourist attractions, children's parks, video games, sports, early education and theaters. And it has offered site management solutions to more than 5000 indoor theme parks, 750 commercial real estate projects, 80 real estate companies, and others.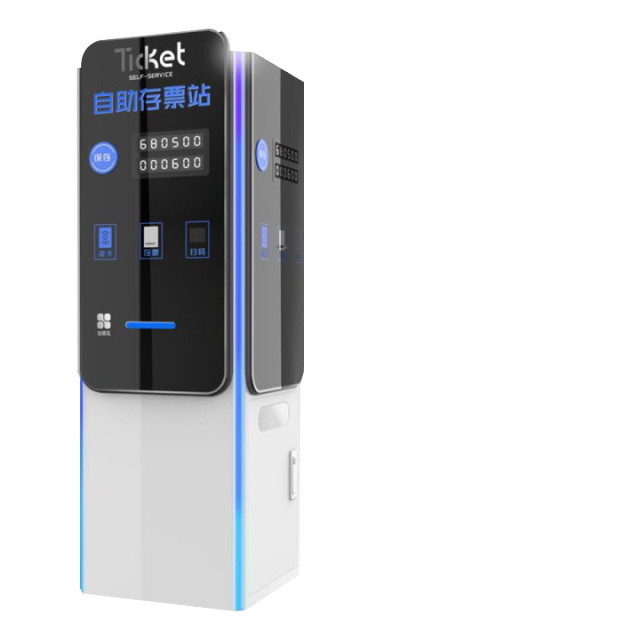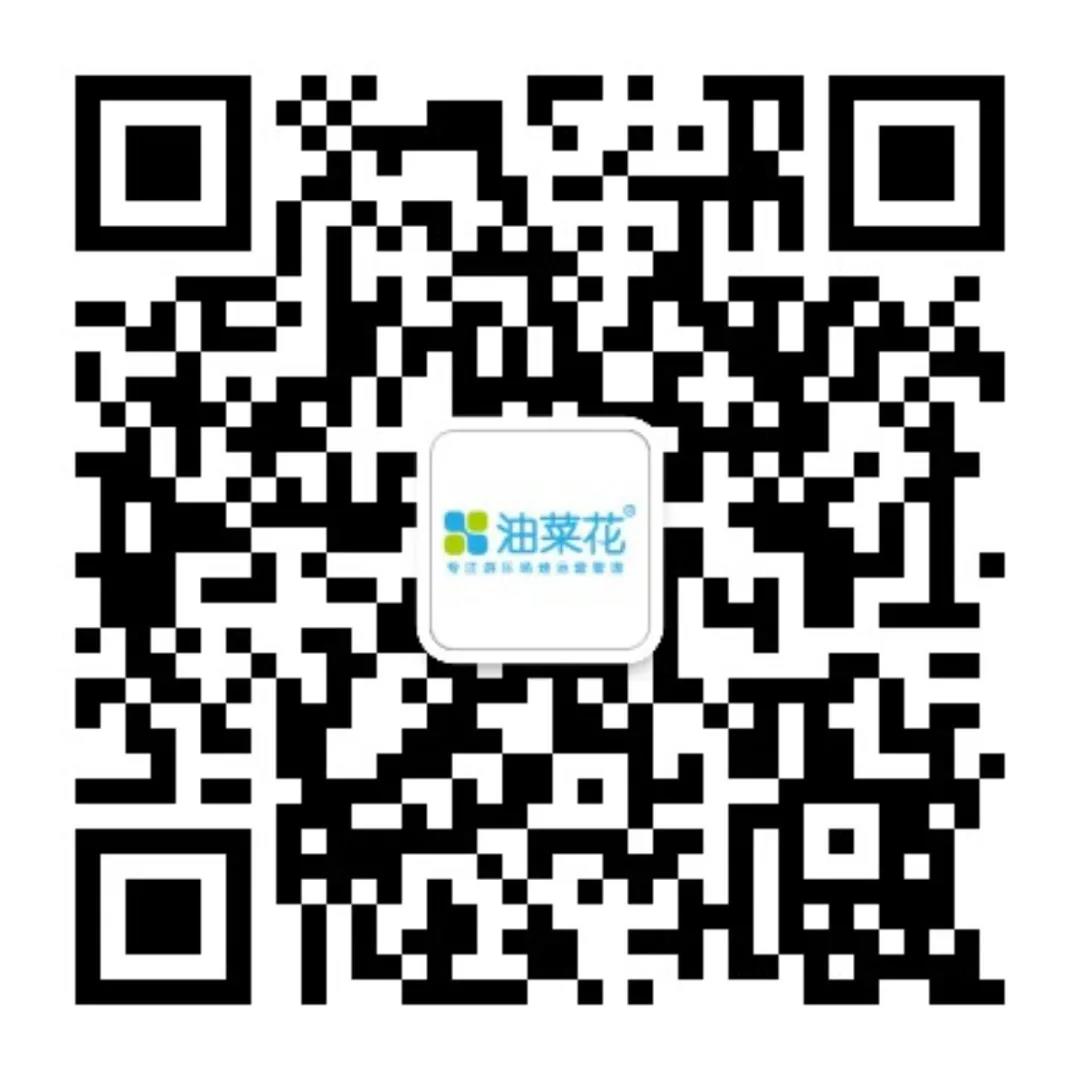 3P Tickets Self-service
Features:
1. Covering a small area, the machine allows three people to deposit tickets at the same time.
2. High deposit speed: Full ticket: 1500 tickets/min; Half ticket 3000 tickets/min.
3. Crosscutting mode to smash the tickets thoroughly. Seiko forged blade + spare knifes, sharping and durable.
4. Allowing mini program to scan tickets.
5. Automatic data save; power motor to ensure accurate data.
6. Anti-pulling function; large capacity: 120,000 full tickets.
Dimension: 690*710*1750mm

Booth No.: 4T02A Shenzhen Lucky Dog Industrial Co., Ltd.
Found in 2013, Lucky Dog has been always committed to the design of parent-children park and indoor sport areas. Being a comprehensive company, Lucky Dog has its own factory of over 20,000 sq.m integrating children's software amusement, sports competition, indoor and outdoor non-standard products and mainly provides the detail designs, installation, and operation to indoor theme parks, theme parks, education base, outdoor camps, and cultural & technology projects. The products of Lucky Dog have obtained many certificates and have passed the domestic and foreign authority certifications, which can be customized for different kinds of parks.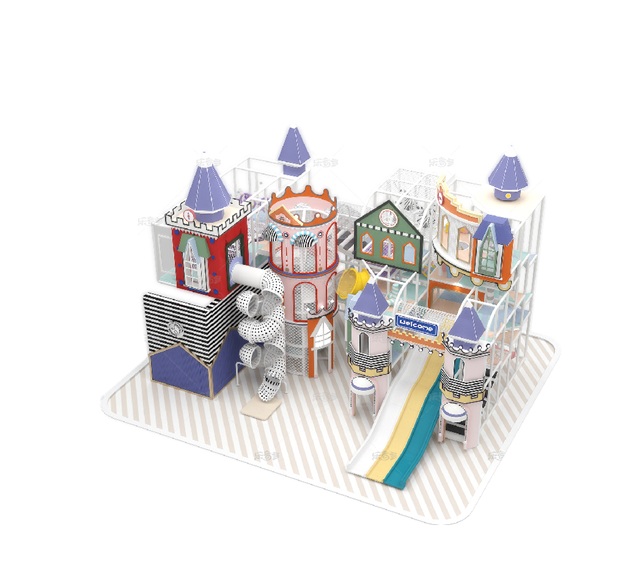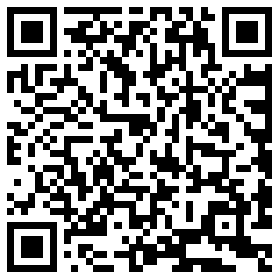 Theme Castle
Features:
1. The park is designed according to the jump, slide, roll, swing and other characteristics of children.
2. It is a new generation children's entertainment items integrating amusement, sports, edutainment, and exercise.
3. Exercising the children's independent personality, physical healthy, brain and intelligence; its full of interaction.
4. Main items: Big Wave Slide, Stainless Steel Super Slide, Naughty Boy Climbing Maze, Electric Toys, Spider Tower, and Gun Arcade.
Dimensions: 350㎡
Height: 9.6m

Booth No.: 3T11 Guangzhou Jinhui Electronic Technology Co., Ltd.
Founded in 2005, Jinhui Electronic is specializing in the R&D, production, and sale of redemption machines. Adhering to the concept of "High quality, high recognition", Jinhui Electronic is committed to providing accurate and diversified redemption machines for the animation game market. Its products are constantly upgrading and innovating, and are popular with players. At present, Jinhui has established good cooperation with many enterprises in Taiwan, South Korea, and Japan, and has a high reputation in the amusement industry.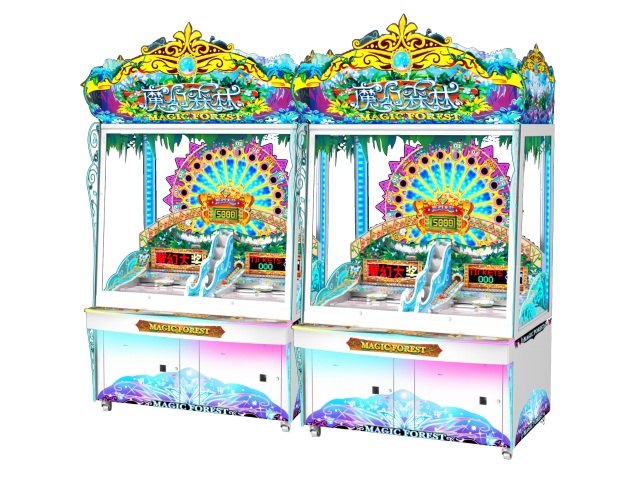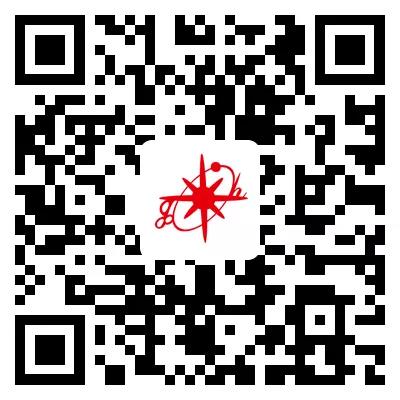 Magic Forest
Features:
1. Players can launch magic beads (small glass beads) by pressing the buttons. Some beads will enter the game of "Summon Magic Beads". When the five holes of the wheel are lit up, summon magic beads (large glass beads) will come out. Summon magic beads are pushed by a big push plate into a game called "Magic Bead Party," where players can get ticket rewards.
2. Pushed by the big push plate, Magic beads will drop into the stainless steel rail, and will be transported to the "Forest Party" track.
3. When the beads roll into the hole in the big wheel, players will get the corresponding reward (Magic Beads, double ticket time, or magic prize accumulation lights).
Dimensions: W1430 x D1115 x H2620mm
Power: 300W

Booth No.: 3T14 Guangzhou Joyplay Technology Co., Ltd.
Joyplay Technology is focusing on the R&D, production, sale, and operation of amusement equipment. The products like gift machines, redemption machines and children's amusement equipment are popular with their customers. In the future, Joyplay Technology will continue to provide the best products and service to their customers.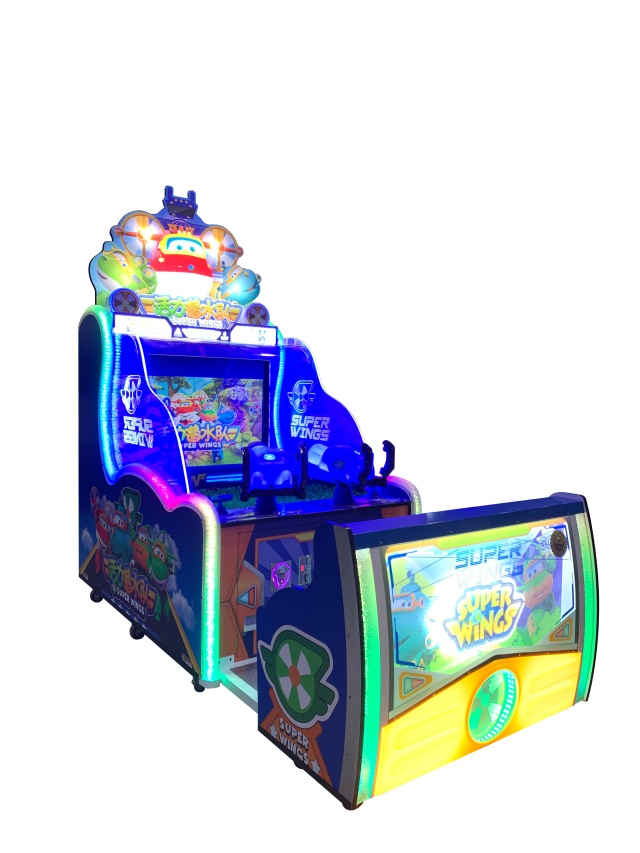 Super Wings
Features:
1. Super Wings is a water jetting machine based on the animation Super Wings of Guangdong Alpha Animation.
2. The game features six levels. Players can choose one of the Super Wings' roles to start their adventures.
3. All the scenes and roles are original designs in order to recreate the original images of Super Wings perfectly.
4. The special effects equipped with vivid animation bring the players an immersive experience.
5. The card function also adds more interaction to the game.
Dimensions: W2604*D1186*H2433mm
Power: 1300W
Weight: 323kg

Booth No.: 1T10B Shanghai Funlandia Play Systems Inc.
As China's leading indoor playground manufacturer, Funlandia provides turn-key indoor play solutions to global customers from detailed designing, production to installation. Being a professional manufacturer serving customers from North America and Europe, Funlandia's products from materials to overall equipment strictly comply with the ASTM standard of the US, and the EN standard of Europe. At present, Funlandia has partners across six continents and over 260 employees in its global product and service team. More than 1000 international and local indoor amusement integration projects have been successfully accomplished, entertaining 20 million happy families worldwide.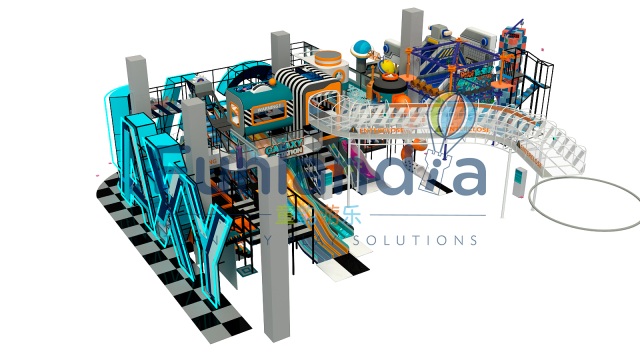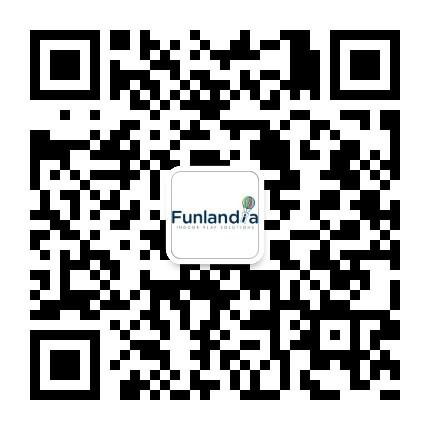 LittleHoo Space
Features:
1. The 1,000 sq.m space in cyberpunk style.
2. The futuristic space is equipped with video games and competitive sports, as well as VR/AR interactive experience.
3. From the perspective of children, the space is designed into a mysterious park for children to explore and have fun.
4. Creating an effect of "what you see is what you get".
Area: 1000㎡
Height: 10m

Booth No.: 1T22A Guang Yang Amusement Technology Co., Ltd.
Guang Yang Amusement Technology Co., Ltd. was founded in 2004, is the first listed company in the amusement industry in China (Ticker Symbol: 832956). It is specialized in development, design, production and sales of redemption machines, Video Games and Kiddie Rides, which is one of the main suppliers for indoor amusement equipment. His brand "Sunny Paradise" is the pioneer in China's indoor amusement park with the idea of "healthy, sunny and funny". Holding the enterprise spirit of "technology, entertainment, life", Guang Yang is committed to creating the highest technology entertainment experience for global customers.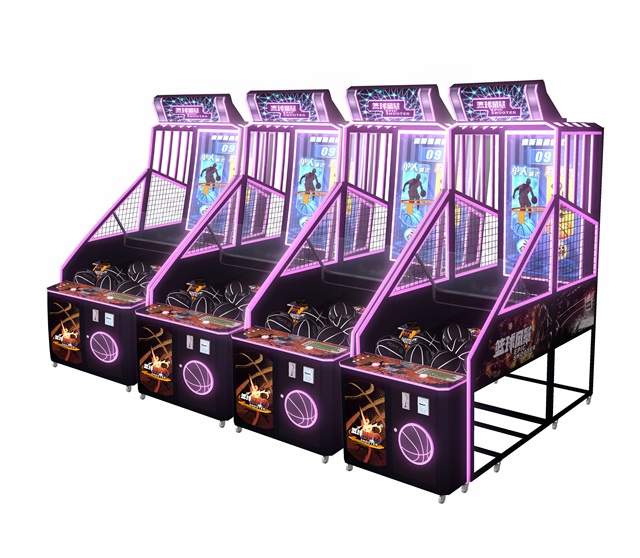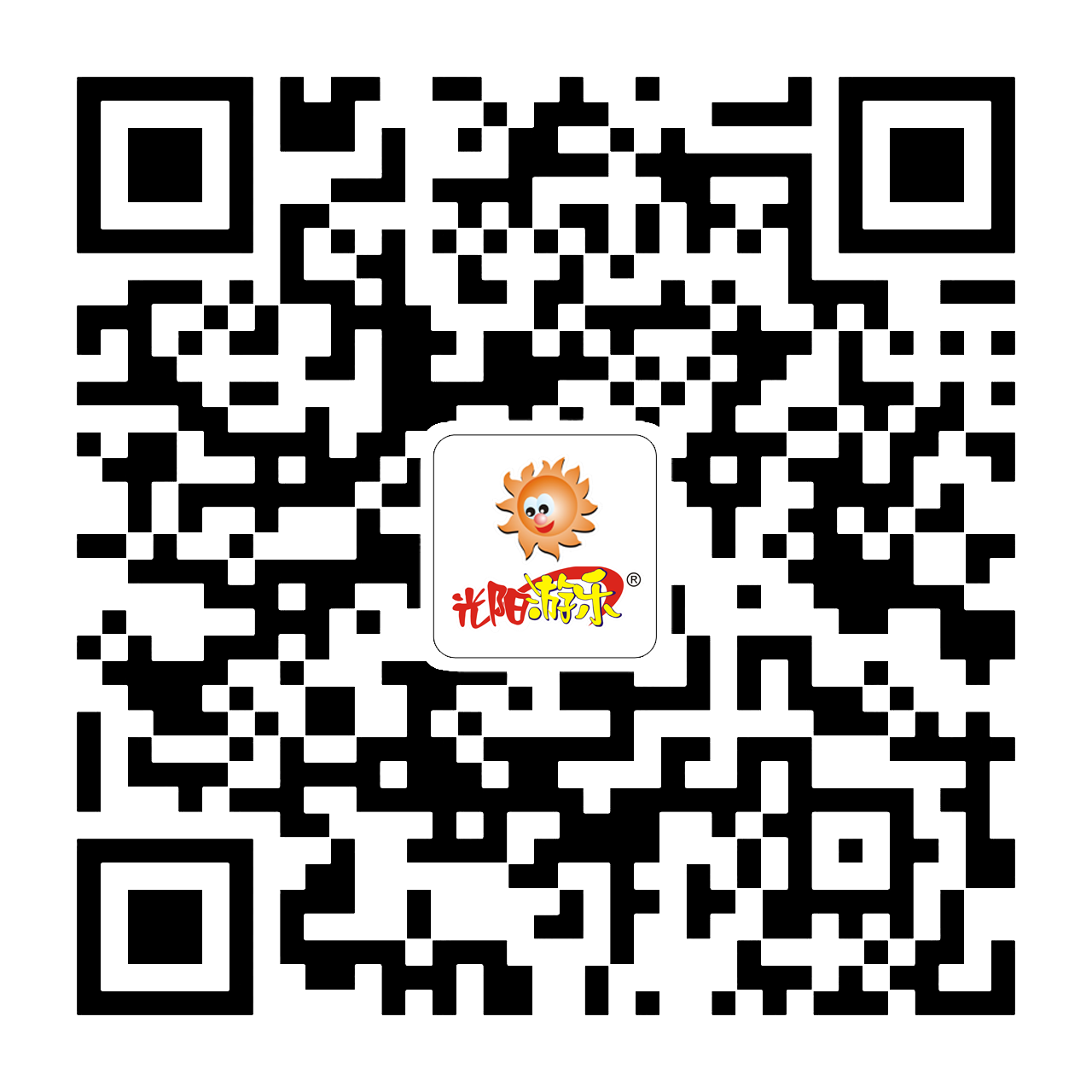 Epic Shooter
Features:
1. Super large LCD screen and 4 sound effects bring an immersive experience.
2. Single mode and online mode (real-time ranked); four levels to meet different needs.
3. The motion version will add difficulty when passing the first level.
4. The Coca Cola version will award cola when enough scores are earned; the scores will be reset if the players end the game. The machine is equipped with VIP system to allow players to accumulate their scores. The scores can be exchanged for cola or the chance to change the background music during the game.

Booth No.: 4T06A Guangzhou AiDuoMi Animation Technology Co., Ltd.
Guangzhou AiDuoMi Animation Technology Co., Ltd. is a leading manufacturer that integrates R&D, manufacture, sales and service of amusement machines. Its products have been granted many patents and certificates, including ball washing machine, ocean ball drying machine, ocean ball washing machine, ultrasonic ball washing machine, and 3D transparent fishpond. It also has IP authorization certificates of cartoon characters such as GG Bond, Super Wings and Kuiba. With its excellent product quality, professional service and preferential price, AiDuoMi has established a good reputation in the industry and cooperated with a large number of high-quality partners. Its tenet is "innovation, ingenuity, win-win".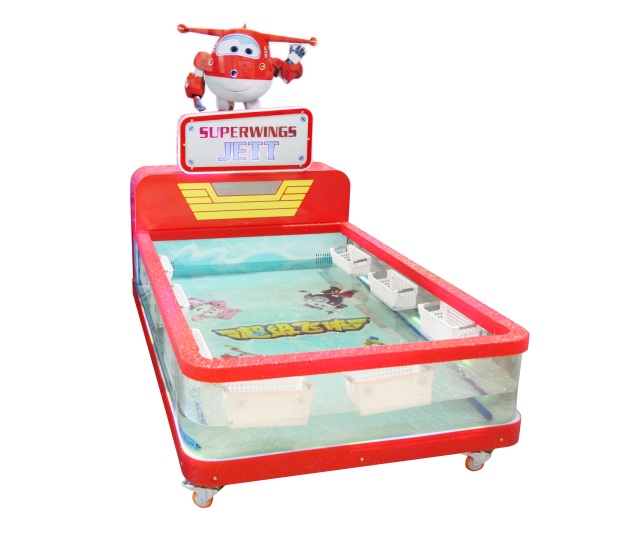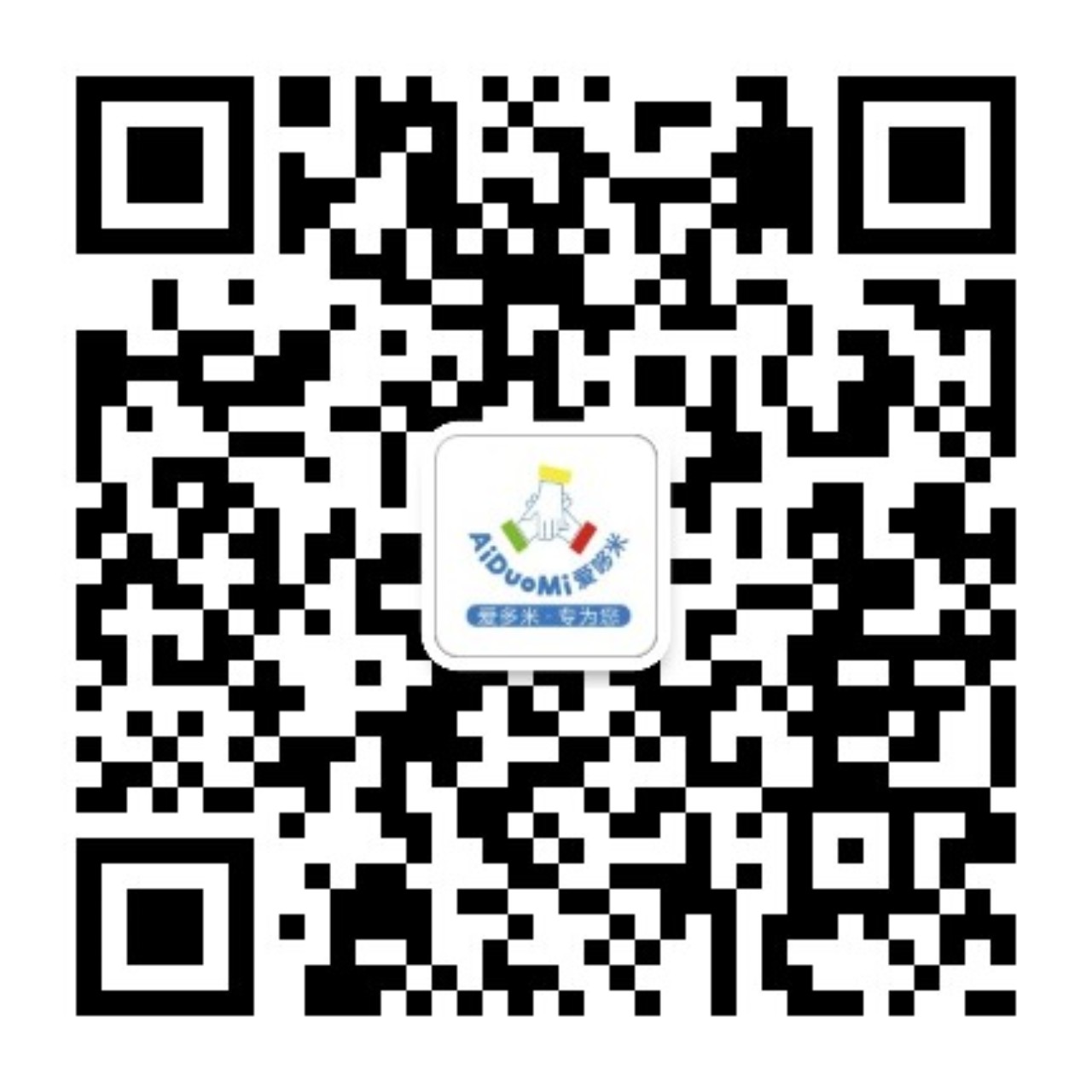 Jett Fishpond
Features:
1. Bright fish tank is equipped with colorful lights and dynamic music, easy to manage.
2. Exquisite workmanship of the appearance, high-quality internal spare parts.
3. Specialized circulation filtration oxygenation system, inclined bottom design, more thorough filtration.
4. Storage battery air pump, non-stop oxygen supply after power failure.
5. Built-in filter is available for small fish and turtles; External filter for Cyprinus.
6. The drainage outlet is at the lowest point with clean discharge function, which can provide a good living environment for fish.
Dimensions: 2.0*1.25*0.56m

Booth No.: 3T20 Guangzhou Daqian Decoration Co., Ltd.
Daqian Art was originated in Zhongshan in 2005 and developed in Guangzhou. Through more than ten years of industry focus, Daqian Art has become the earliest professional in China specializing in theme parent-child paradise, thematic travel complex, animation and amusement places, pastoral scenery belt, theme shopping mall, and sculpture art. From planning to creative design and landing construction, it provides a comprehensive service platform for the decorative art industry chain.

Daqian Art has always adhered to the principle of "First achieving customers, then achieving themselves". Through its own dedication, expertise and experience, nearly 2,000 successful cases have been presented in large, medium and small cities throughout the country, providing supporting services for world entertainment leaders such as Disney, Chimelong Group and Fantawild.

It also provides a complete set of solutions for many well-known domestic entertainment brands and franchised entertainment organizations, including OCT East, Hainan Lesney, and WANDA KIDS, to name just a few. Daqian Art has a professional creative design team and construction team. The independent industrial organizations of Daqian Art includes FRP process products factory, hardware lighting factory, acrylic plastic light box factory, amusement park operation management company, amusement equipment company, and brand service organization.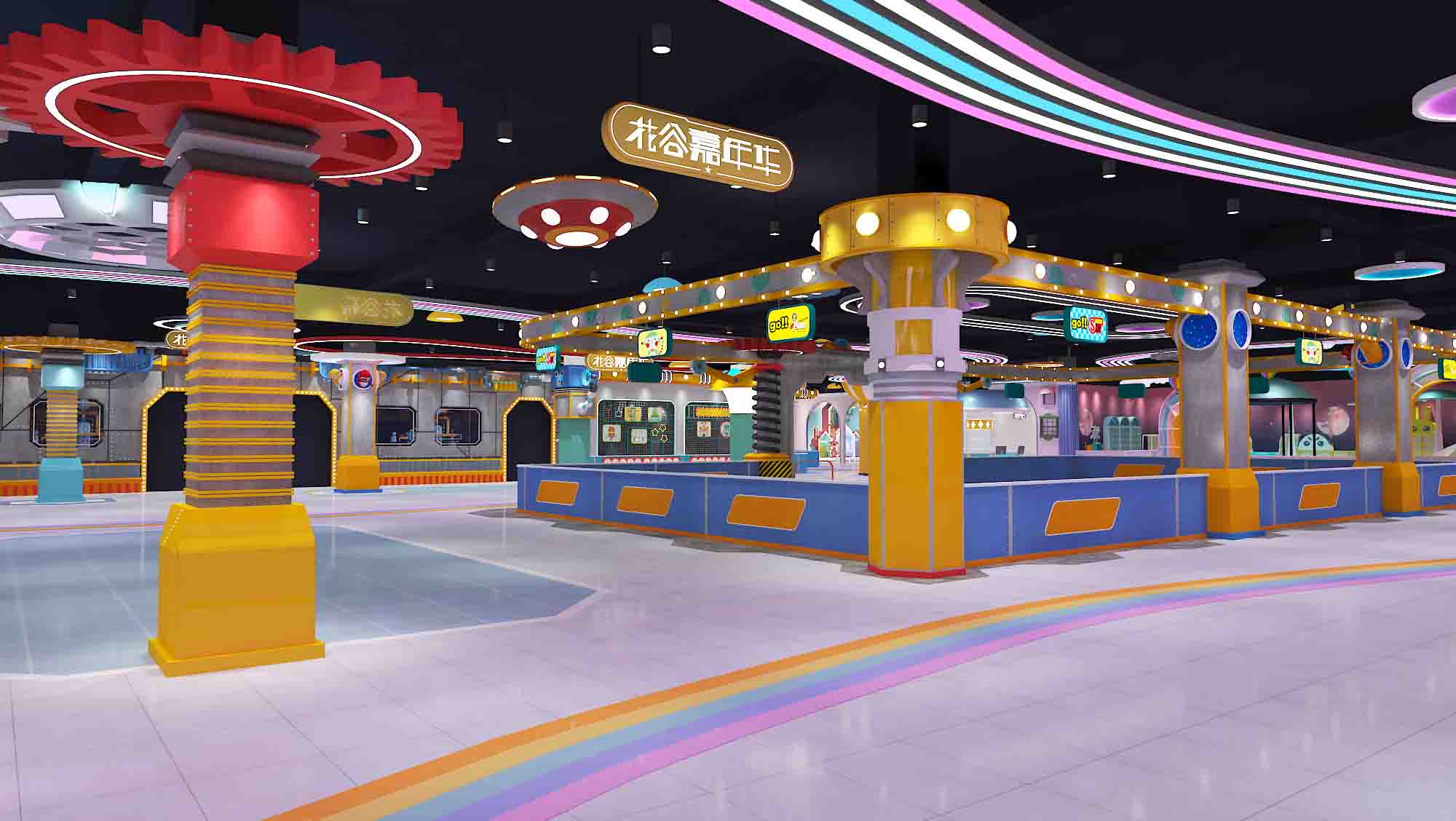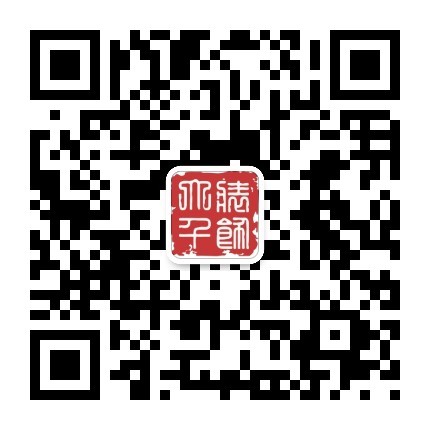 Comprehensive Professional Planning

Booth No.: 1T03 ACE Amusement Technologies Co., Ltd.
ACE Amusement Technologies Co., Ltd. is a medium to large sized amusement equipment manufacturer. It's been focusing on medium-to-high-end amusement equipment products and specializing in R&D, manufacturing, marketing, and after sales service. The products of ACE Amusement include parent-child amusement machine, arcade game, redemption machine, crane machine, simulator video game, and small & medium kids park ride machine among others. Relying on independent innovation, ACE Amusement adheres to the principle of "Being serious & rigorous, keeping improving, and offering sincere service". ACE products are highly appreciated by their customers. So its products have sold well in great numbers all over the world, exported to Europe, the U.S., Middle East, Southeast Asia, and other areas.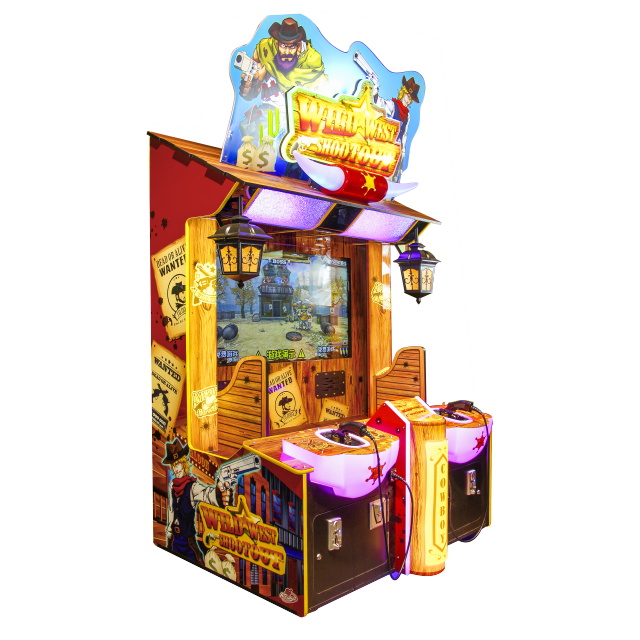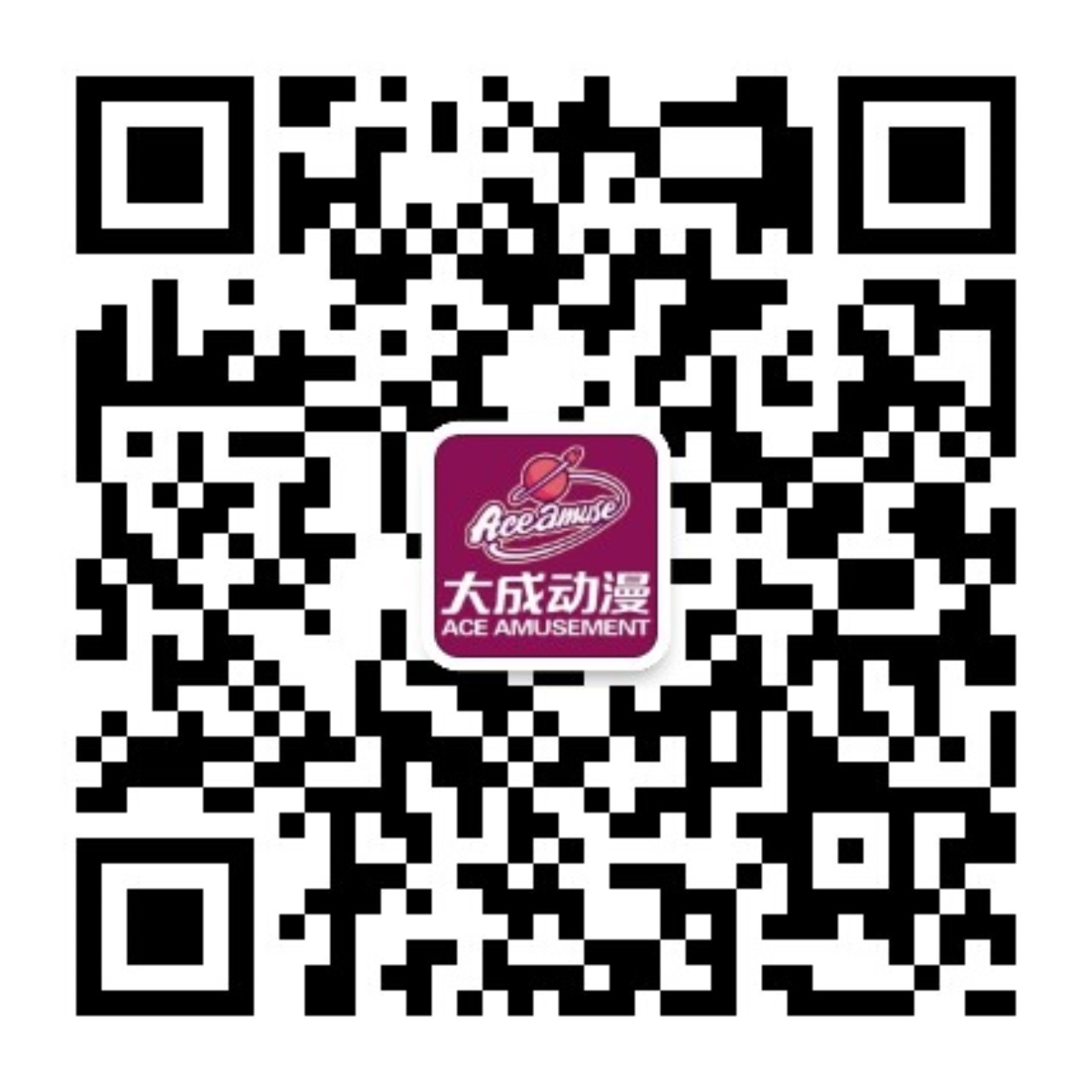 Wild West
Features:
1. Cowboy themed shooting game: cowboy theme, rich characters and scenes, cool and eye-catching appearance.
2. High-end design with international style: the new mechanism offers more fast shooting speed and a more realistic game experience.
3. Simulated pistol: the pistol is in an international style appearance, strong shooting experience, full of fun.
4. Funny shooting experience: full of parent-child interaction atmosphere, one of the best choices for parent-child games.
5. New playing way, more popular among players.
Dimensions: W1400*D1070*H2520mm
Power: 350W

Booth No.: 2T14 Pan Asia (PACO) Amusement Co., Ltd.
Pan Asia (PACO Amusement), founded in 1974, specializes in agents, sales, and the import and export trade of game machines at home and abroad. Since then, it has moved towards independent development and production, providing all kinds of new machines that are used for all types of large-scale playgrounds. With more than 40 years of market exploration and service in the amusement industry, Pan Asia can provide thorough and professional services in the aspect of procurement and the technical support of machine operation. In recent years, Pan Asia has been actively looking for strategic partners to create more market opportunities and focusing on the development and improvement of new machines. Its business philosophy is "quality, integrity, professionalism and team work". Pan Asia firmly believes that good quality can satisfy customers, integrity can keep an enterprise on a sustainable run, professionalism can help to solve various problems, and a good team can make the company continue to move forward. Its mainland branch, Guangzhou Quanjin Software Technology Co., Ltd. was esta