Serena Zheng/Jasmin Zhuang
GTI Asia China Expo 2020 (GTI GZ Expo) will be held at Hall 1.1-8.1, Area A, China Import and Export Fair Pazhou Complex, Guangzhou, China from September 9 to 11. With an exhibition area of 80,000 sq.m, it is estimated that more than 600 manufacturers will exhibit at the exhibition. GTI GZ Expo boasts a wide range of exhibits, such as video games, AR/ VR/ MR, large amusement equipment, children's amusement equipment, water park equipment, trampolines, inflatables, rock climbing games, IP animation and related products, as well as various components, hardware and software.
GTI GZ Expo is arguably the largest and most influential exhibition in the Asia-Pacific region. The following is some information of GTI's VIP manufacturers and their products, but due to the limited layout, they cannot be listed one by one. More innovative products and services will be presented at GTI GZ Expo in September. Mark your calendar for the event and see you in Guangzhou.
Guangzhou Jiuyou Animation Technology Co., Ltd.
Jiuyou specializes in R&D, design, production, sales and after-sales service of children's amusement equipment. Representative product: Ball Paradise (Gashapon machine) and Crazy Beating (multiplayer redemption machine)
Email: 963135136@qq.com
Website: www.gz9u.com
Booth No.: 2T08A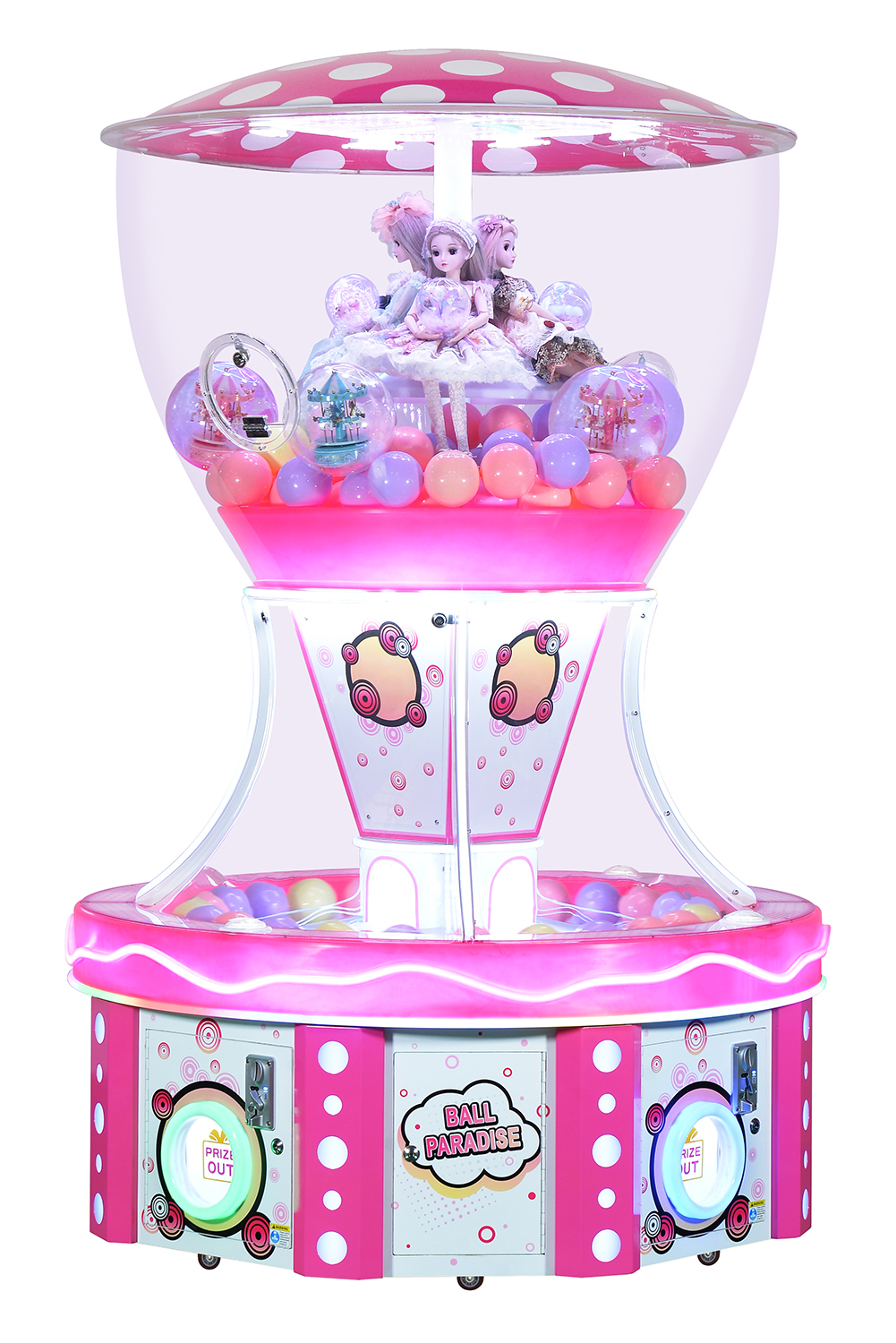 Ball Paradise
M-Sky Co., Ltd.
M-Sky is dedicated on the field of children's amusement equipment and interactive video games, providing long-term free upgrade services to customers. Representative product: City Pass (2-play top-speed driving game) , MOTO X (a 1:1 motorcycle model made of FRP)
Email: susan@m-sky.com.cn
Website: www.m-sky.com.cn
Booth No.: 3T10A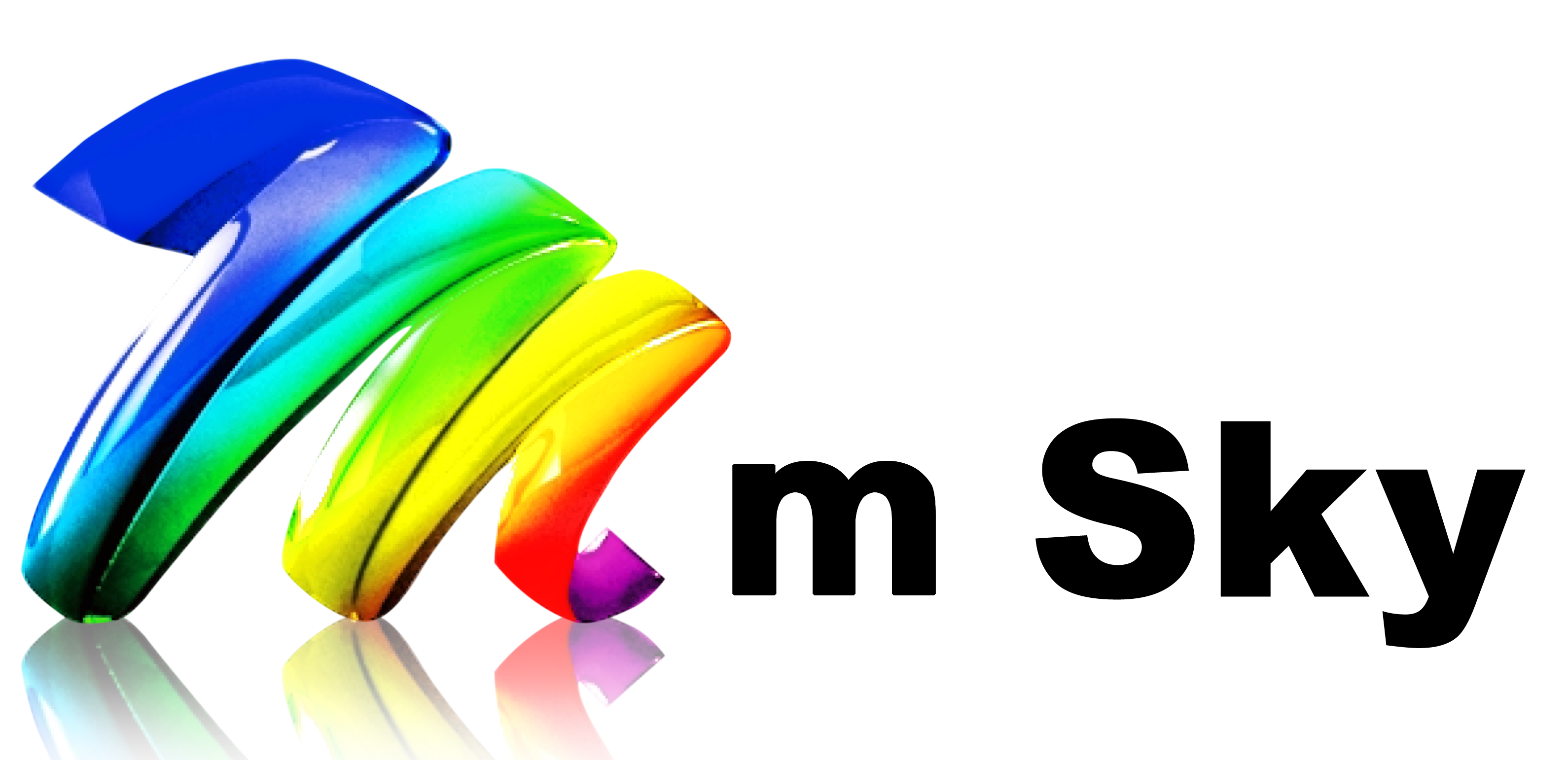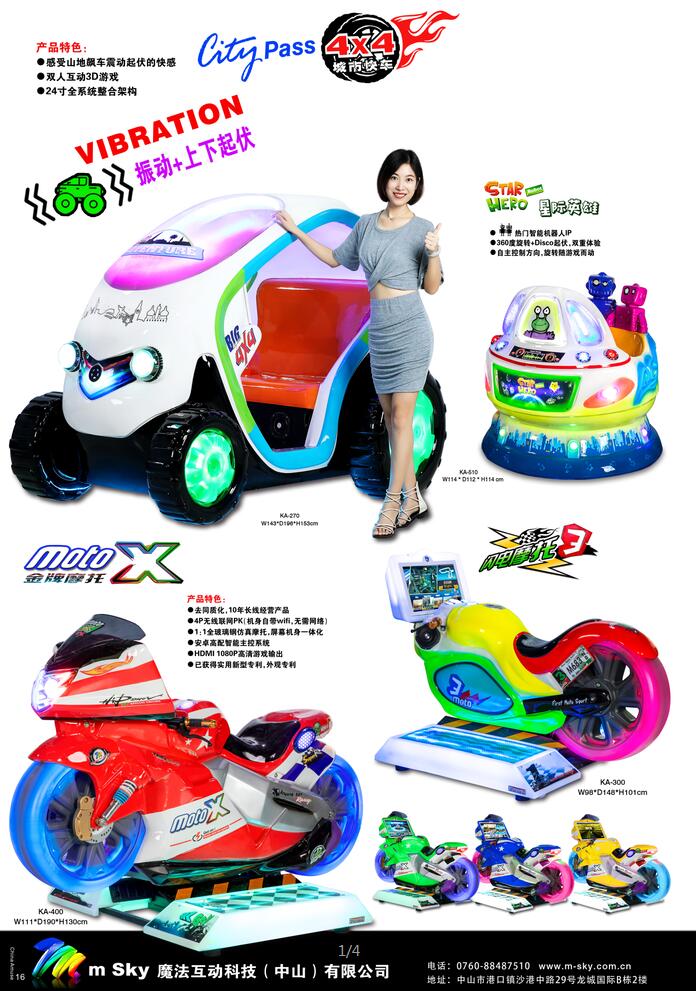 City Pass
Guangzhou Tongli Animation Technology Co., Ltd.
Tongli specializes in R&D of animation game products and its quality redemption machines, gift machines and parent-child amusement machines are well-known in the industry. It boasts 3 brands - Tongli Animation, Crazy Toy and TL. Representative product: Ticket Redemption Game Series (Card-collecting IP Authorized Redemption Machine Zone) and Solo Cutter, etc.
Email: tl113@tl300.com
Website: www.tl300.com
Booth No.: 3T03B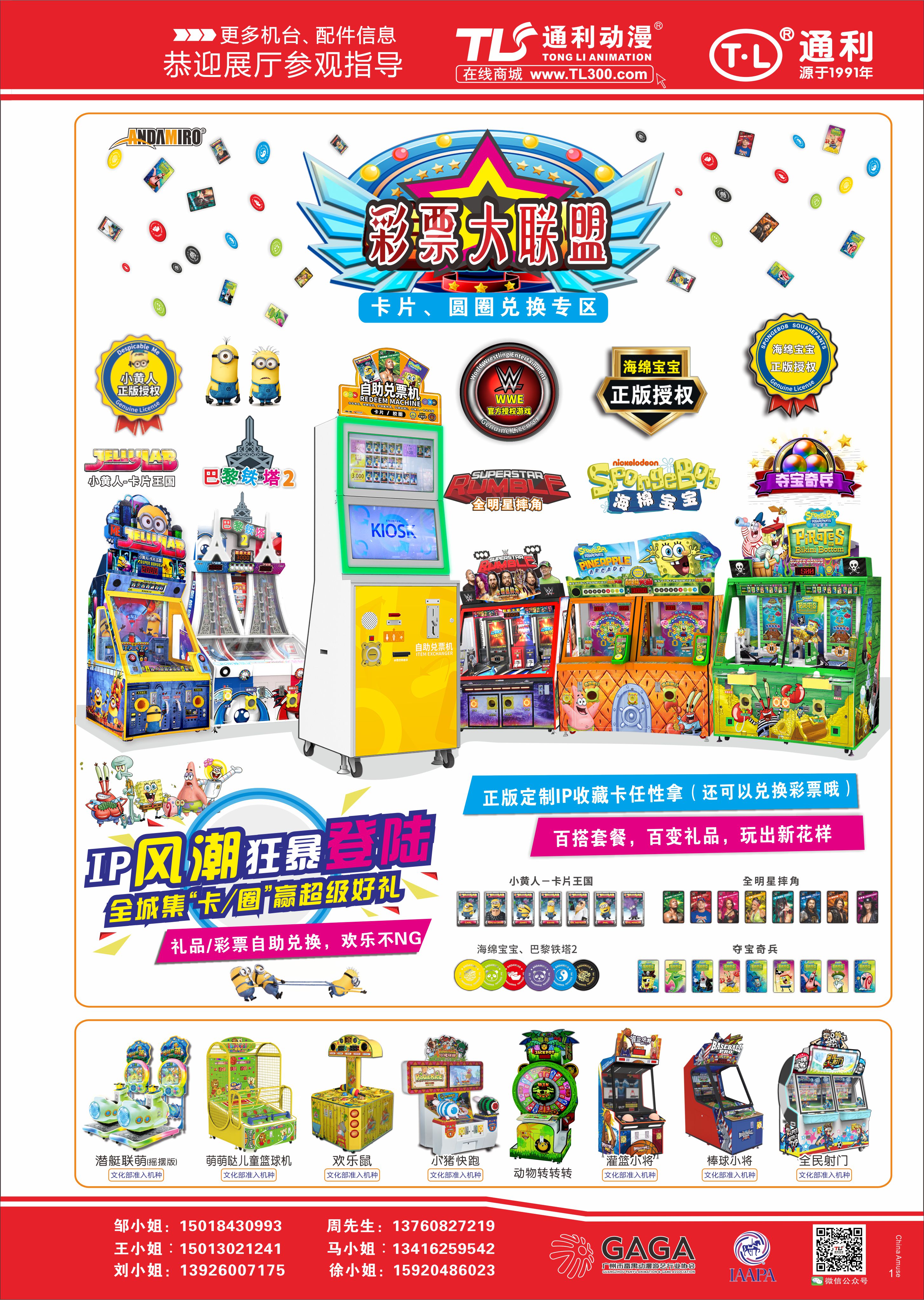 Jelly Lab
Nitto Fun Technology Co., Ltd.
Nitto Fun engages in R&D, production and sales of carnival redemption machines, simulators, kiddie rides, theme park facilities, etc. Representative product: Monster Villa 2, carousel series
Email: sales@nitto-amusement.com
Website: www.nitto-amusement.com
Booth No.: 3T04B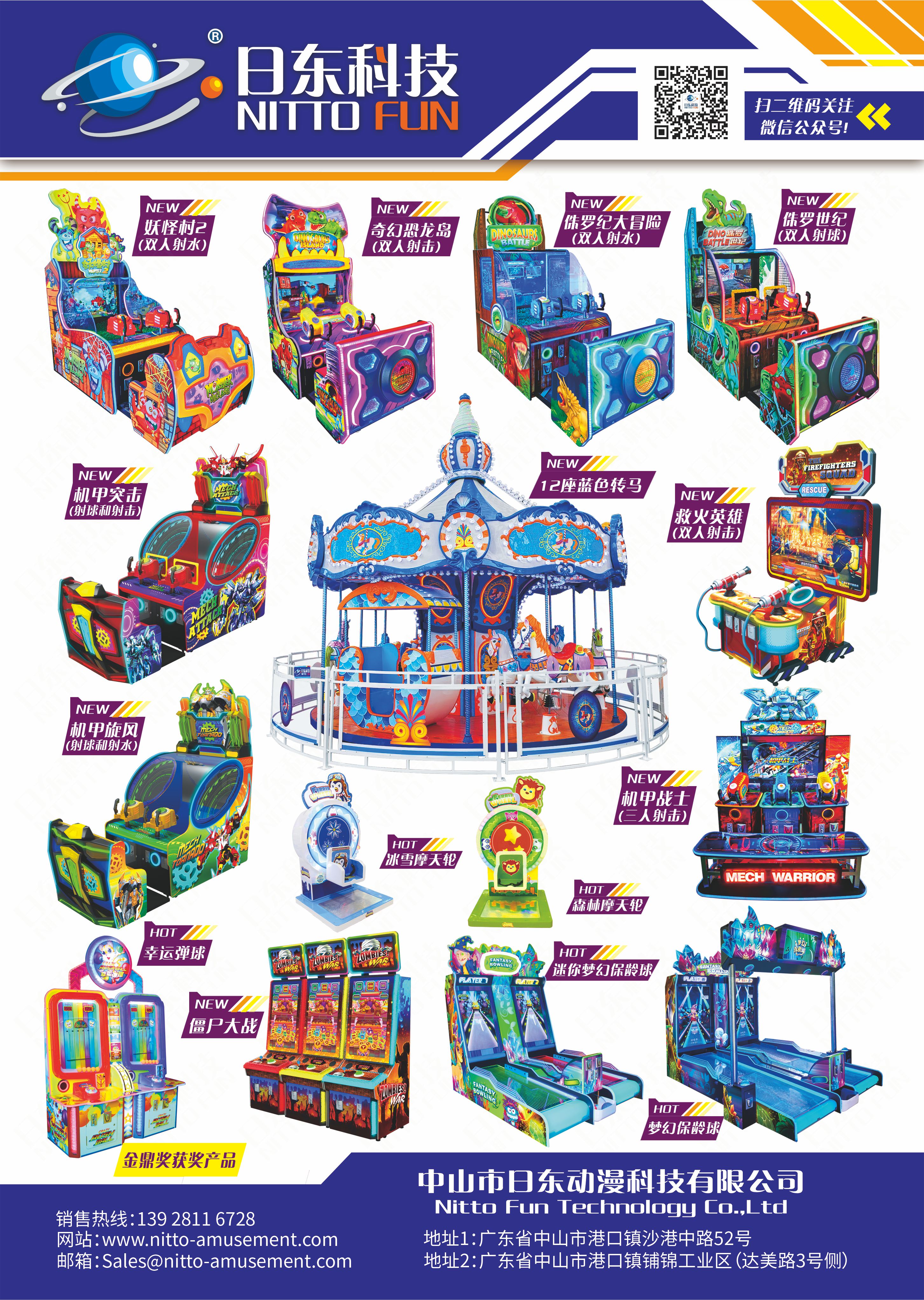 Deification Carousel 12P
Guangzhou Tongniu Amusement Equipment Co., Ltd.
Tongniu integrates design, technology development and production in three main sectors - environmental art design, VR development and production, and technology development and production of Engineering Series. Representative product: Tongniu Series (1: 1 immersive kids' excavator rides)
Email: 4480689@qq.com
Website: https://shop1479573990537.1688.com/
Booth No.: 2T05C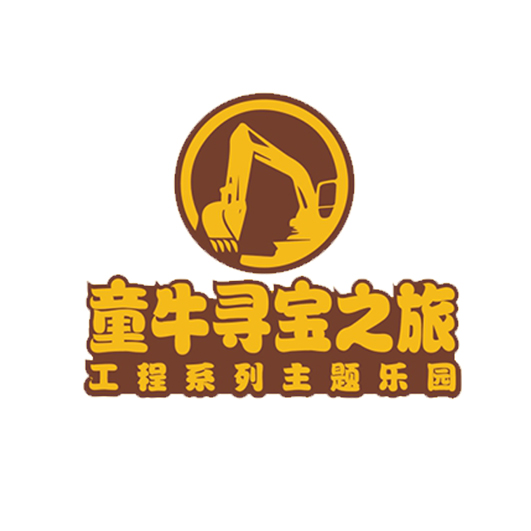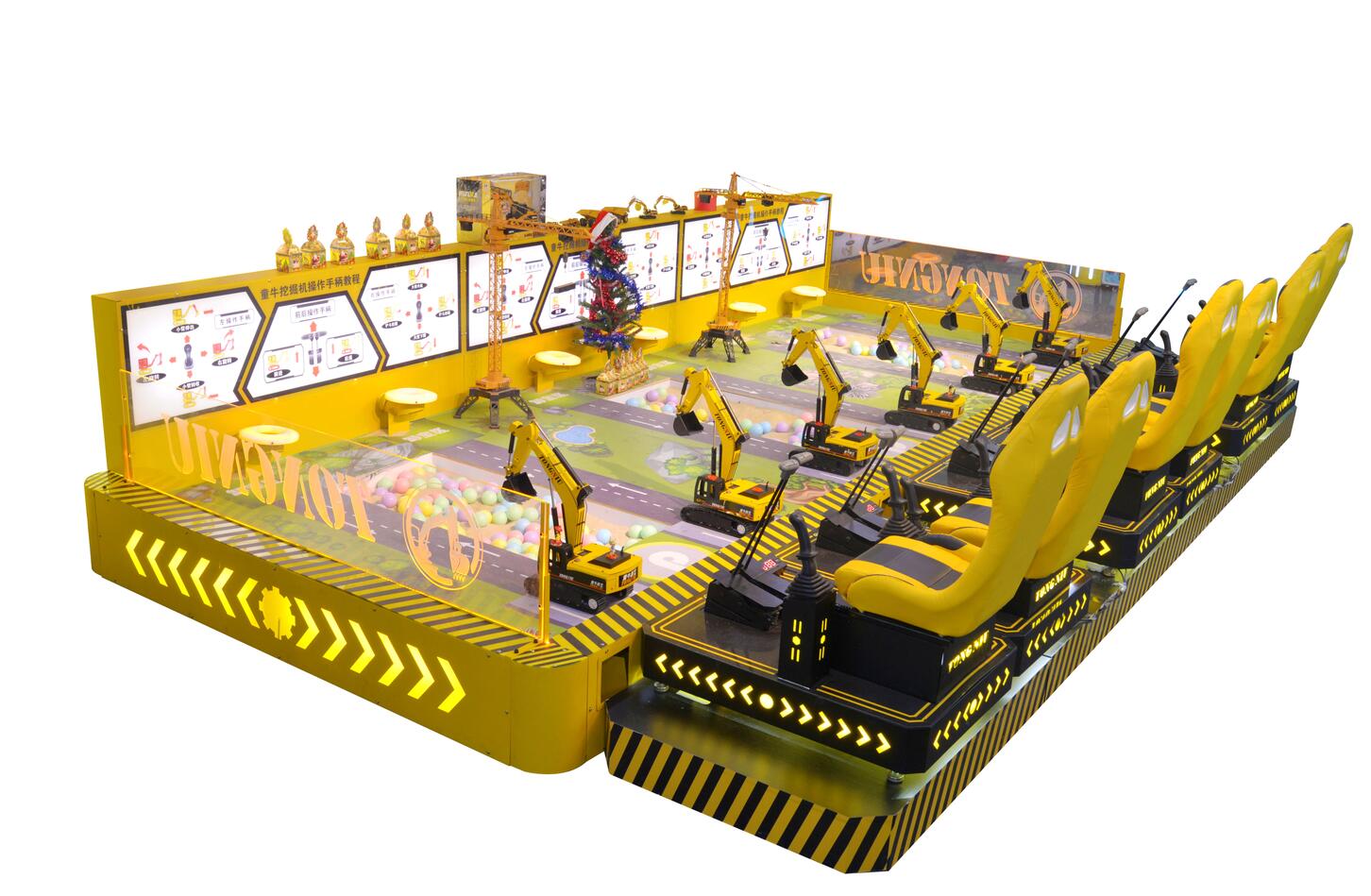 Tongniu Series
Guangzhou Superwing Animation Technology Co., Ltd.
Superwing is committed to the development and production of quality arcade game machines, especially skilled in creating water-shooting/ ball-shooting machines. It has provided arcade game machines and services for thousands amusement parks, shopping malls, supermarkets, and other public entertainment places. Representative product: Water Fantasy (new concept water shooting game), Amazing Alley (3D hologram redemption machine)
Email: xiongye@pub.guangzhou.gd.cn
Website: www.xiongyegame.cn
Booth No.: 3T09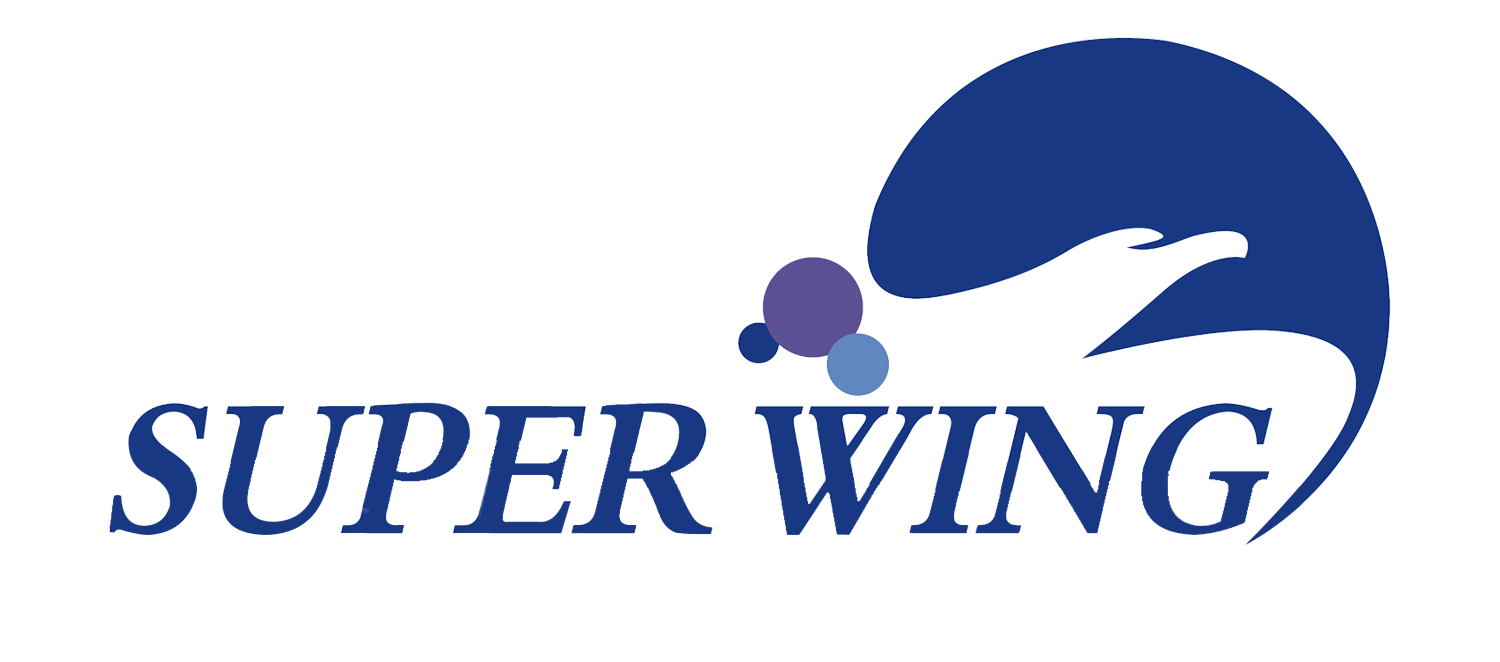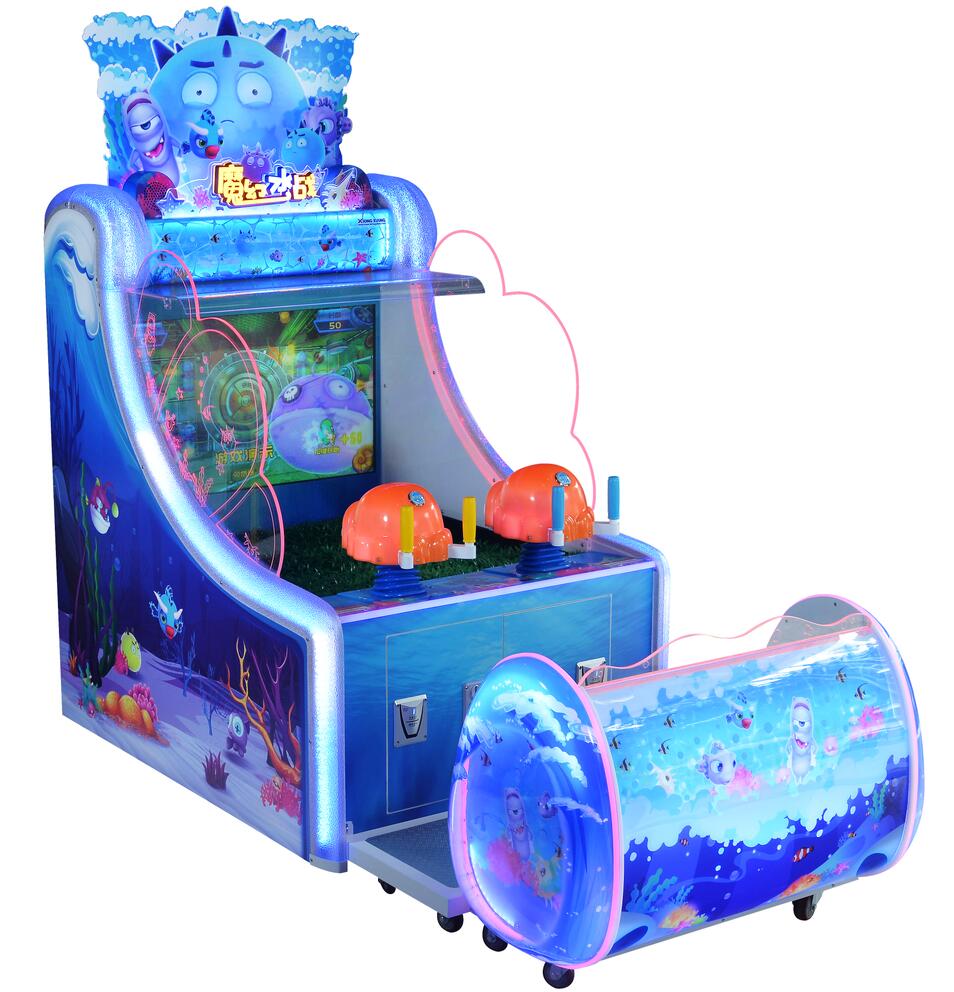 Water Fantasy
Guangzhou Sea Animation Technology Co., Ltd.
Sea adheres to creating original products while providing satisfying user experiences with its most welcome profitable products. Representative product: Medal of Heroes (accurate shooting game with various levels of difficulty) and Baby Swat (photo printable racing car).
Email: sales@haimaogame.com
Website: www.haimaogame.com
Booth No.: 1T06A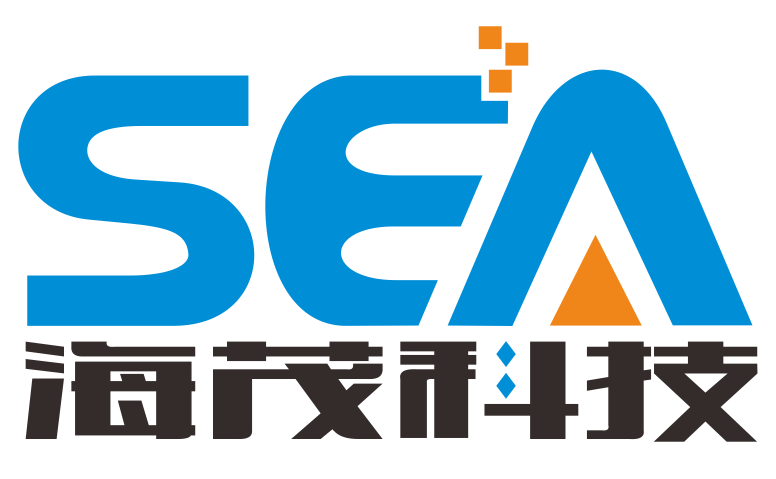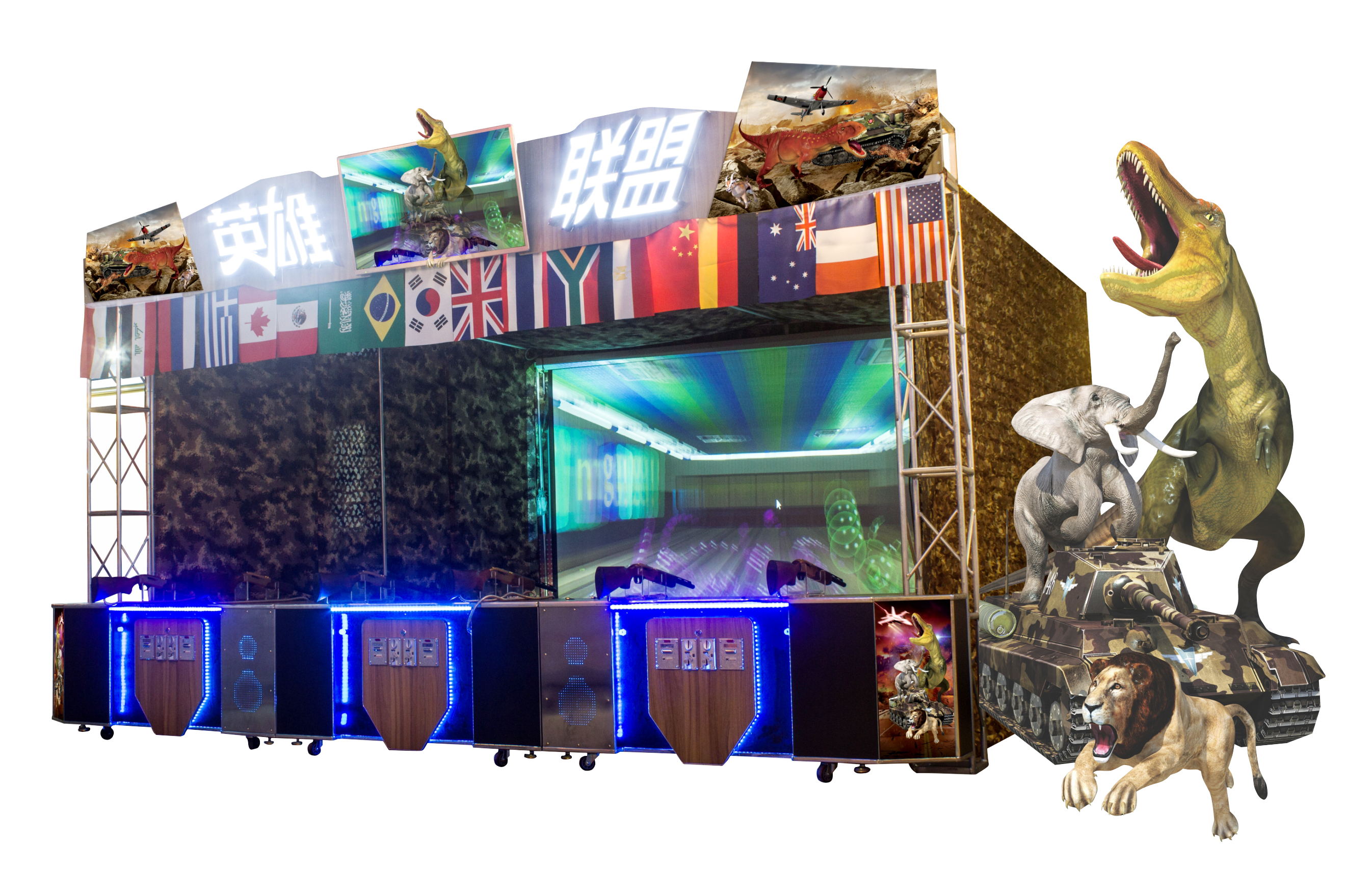 Medal of Heroes
Guangzhou Rongxiang Animation Technology Co., Ltd.
Rongxiang is committed to develop carnival game machines, somatic games, redemption machines, and gift machines. Representative product: Horse Racing (Multiplayer horse racing games), Banana Lure (2-player parent-child gashapon machine)
Email: 173636038@qq.com
Website: https://rongxiang.1688.com
Booth No.: 2T06A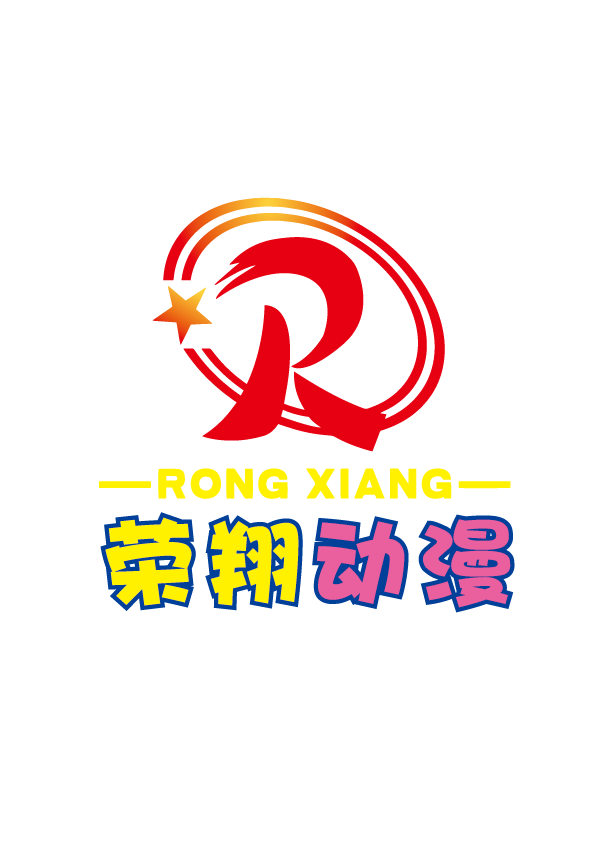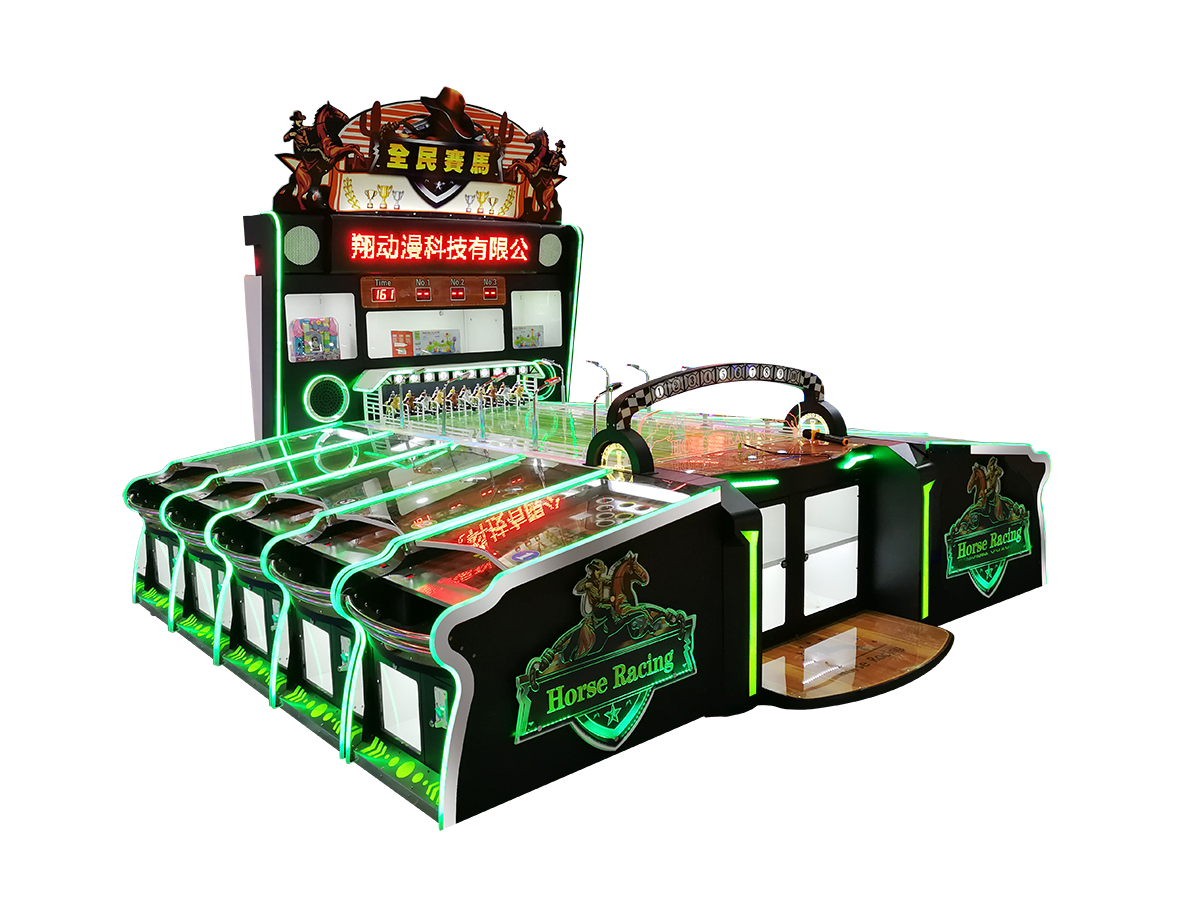 Horse Racing
ACE Amusement Technologies Co., Ltd.
ACE integrates R&D, production, sales and after-sales services, focusing on creating medium and high-end amusement equipment, which including equipment in children's parks, game centers, and theme parks. Representative product: Zombie Land (dynamic gun shooting game), Dinosaur Era 4P DX (water shooting game)
Email: sales@ACE-Amusement.com
Website: www.ACE-amusement.com
Booth No.: 1T03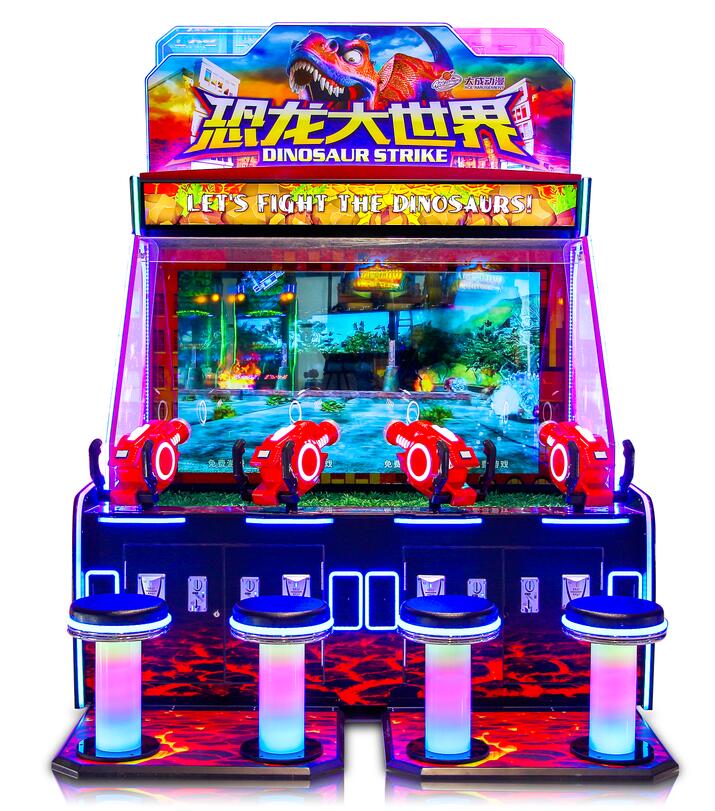 Dinosaur Era 4P DX
Saint-Fun International Co., Ltd.
Saint-Fun specializes in R&D, production and sales of various automation products. Its products sell well both at home and abroad. Representative product: Street Basketball, Cookie Master 2 (redemption machine)
Email: coopersin@saintfun.com.tw
Website: www.saintfun.com.tw
Booth No.: 3T19B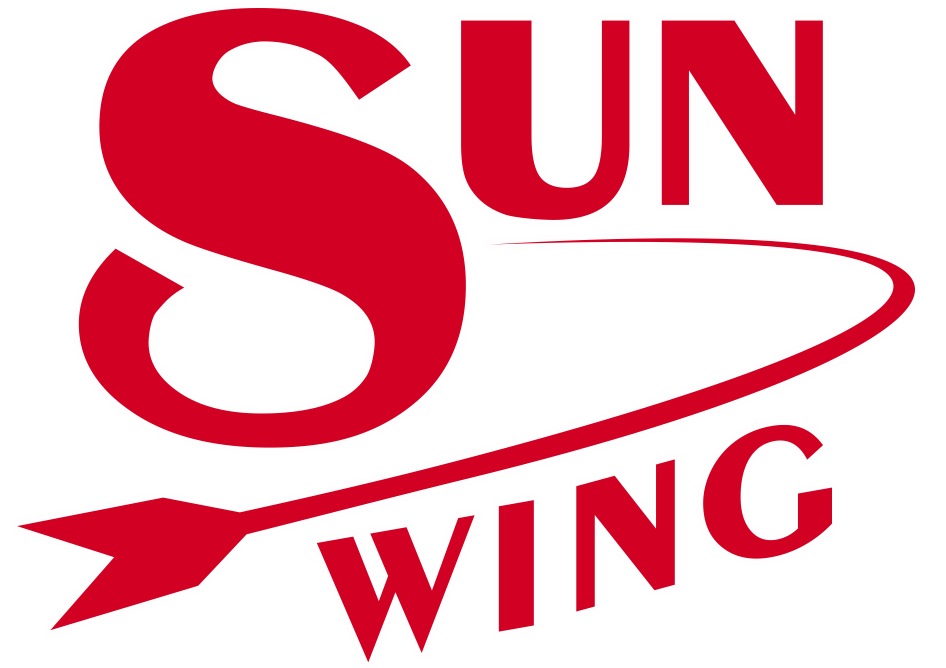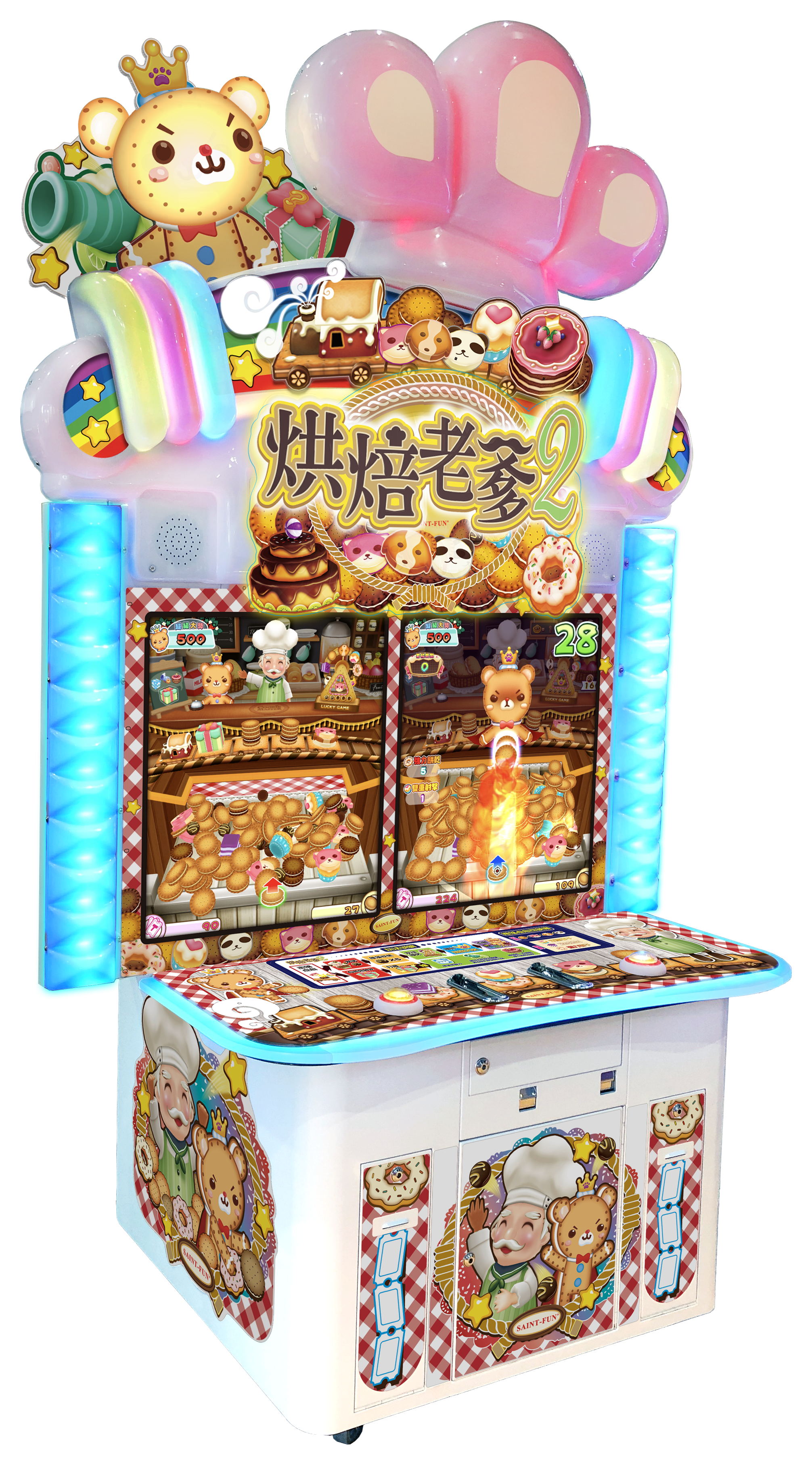 Cookie Master 2
Guangzhou Huatong Technology Co., Ltd.
Specialized in R&D, production and sales of animation game machines, Huatong operates some large amusement parks as well. Representative product: Victoria (redemption machine), Sky Shoot (shooting machine)
Email: sales@huatongtech.com.cn
Website: www.huatongtech.com.cn
Booth No.: 3T02A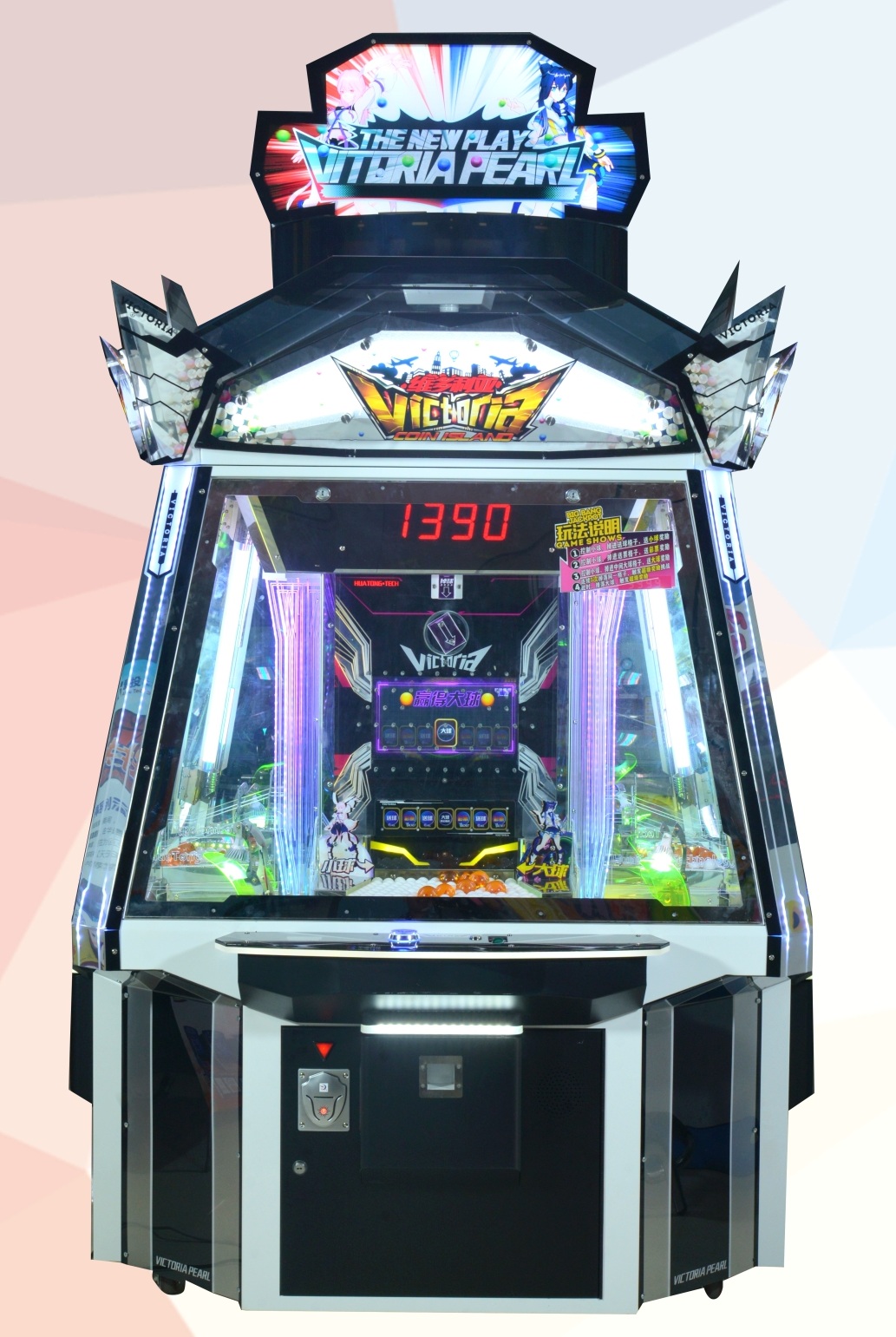 Victoria
Guangzhou Daqian Decoration Engineering Co., Ltd.
Daqian engages in planning, design, and construction of various kinds of venues, such as theme parks, cultural tourism complex, animation amusement parks, scenic spots, and theme malls, providing a one-stop service for customers. Representative work: Snow & Ice Dream Castle, Talent and Art Stage Area
Email: 408420720@qq.com
Website: www.dq-yishu.com
Booth No.: 3T20B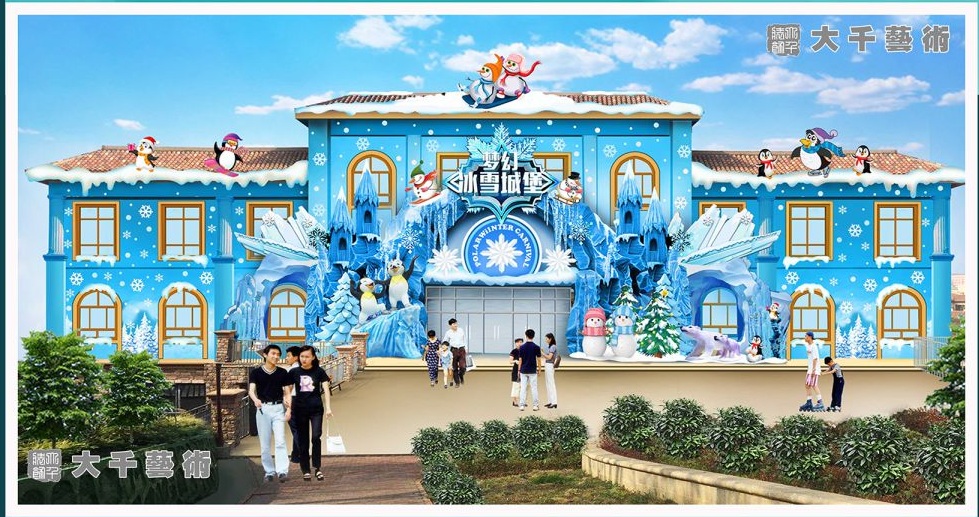 Snow & Ice Dream Castle
Guangzhou AiYiHang Animation Technology Co., Ltd.
AiYiHang specializes in R&D of gift machines, music machines, parent-child entertainment machines. Representative product: Cube Smash, Little Drum Star II
Email: 1774324631@qq.com
Booth No.: 3T21A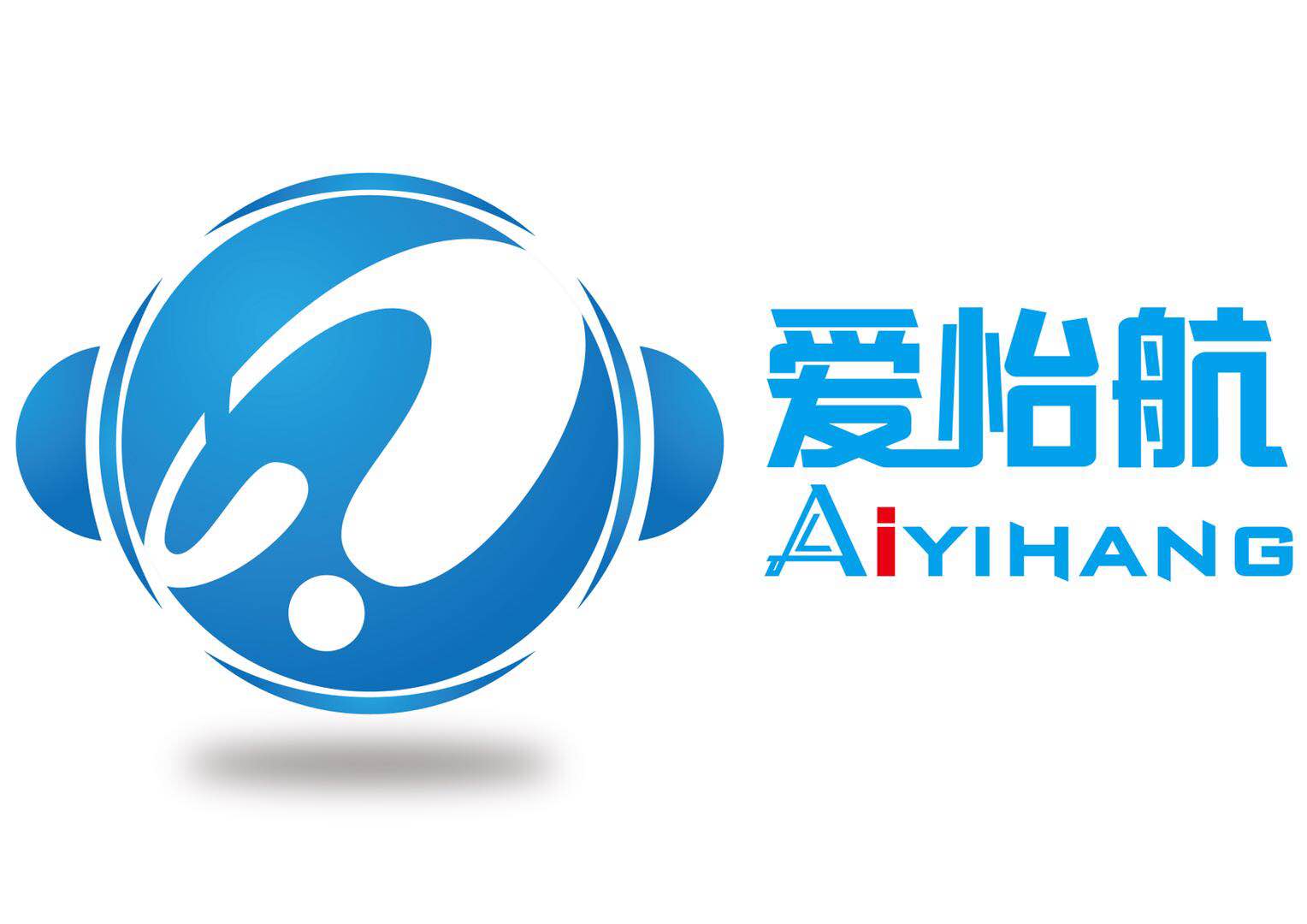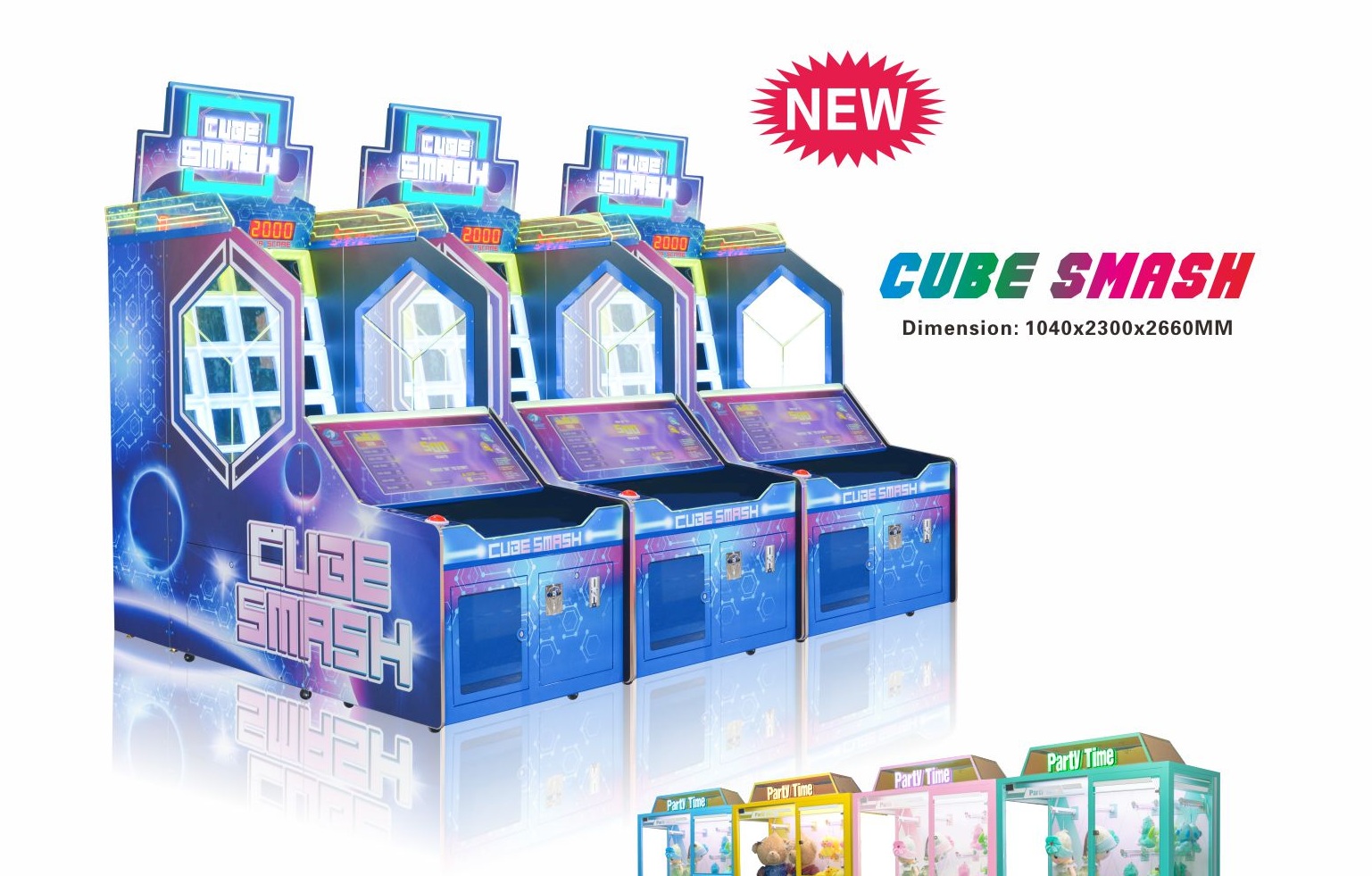 Cube Smash
Guangzhou Jiahui Cultural Development Co., Ltd.
Leading the international market with stylish and innovative design, Jiahui provides quality profitable products to global customers. Its original stuffed toy series is well received by customers. Representative product: Colorful Marine Fish, Shining Bear
Email: 1364281845@.qq.com
Website: www.gzjhwh.com
Booth No.: 1T01B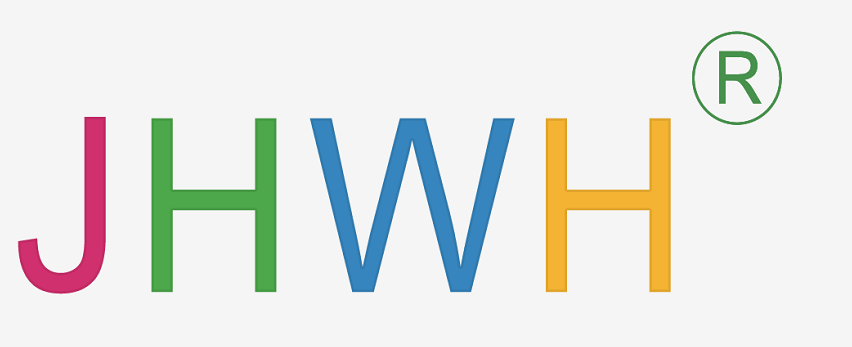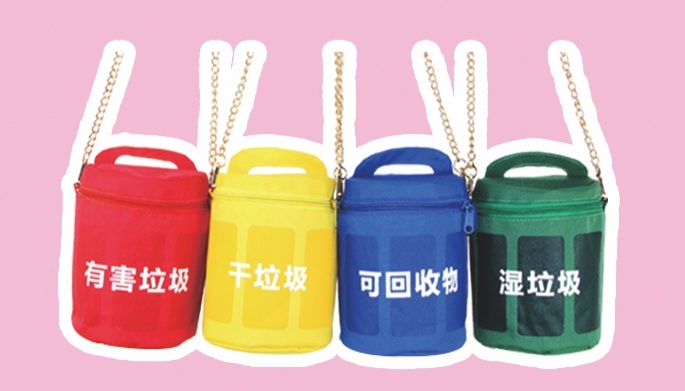 vending machine
Nanjing Fengyun Investment Management Co., Ltd.
As a leading indoor entertainment venue investor, operator and service provider, Fengyun created "Fengyunzaiqi", a well-known brand of indoor entertainment center, "Qiqi Family" original cartoon image, as well as brands of "MY GAME Fengyunhui" and "StayForYou Manwanba". Adhering to the original intention with different business ideas, Fengyun conveys the idea of healthy, happy, and positive lifestyle.
Email: 2298405291@qq.com
Website: www.njfytz.com.cn
Booth No.: 2T20B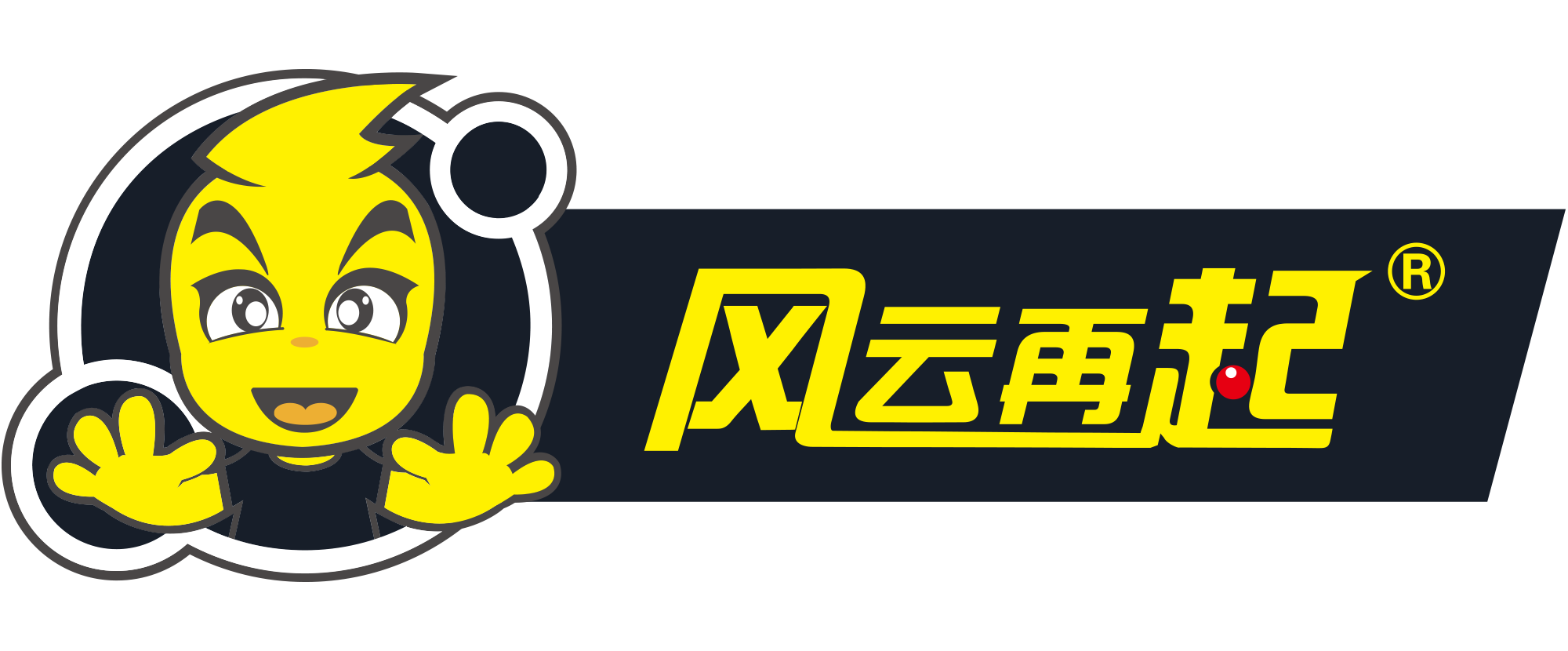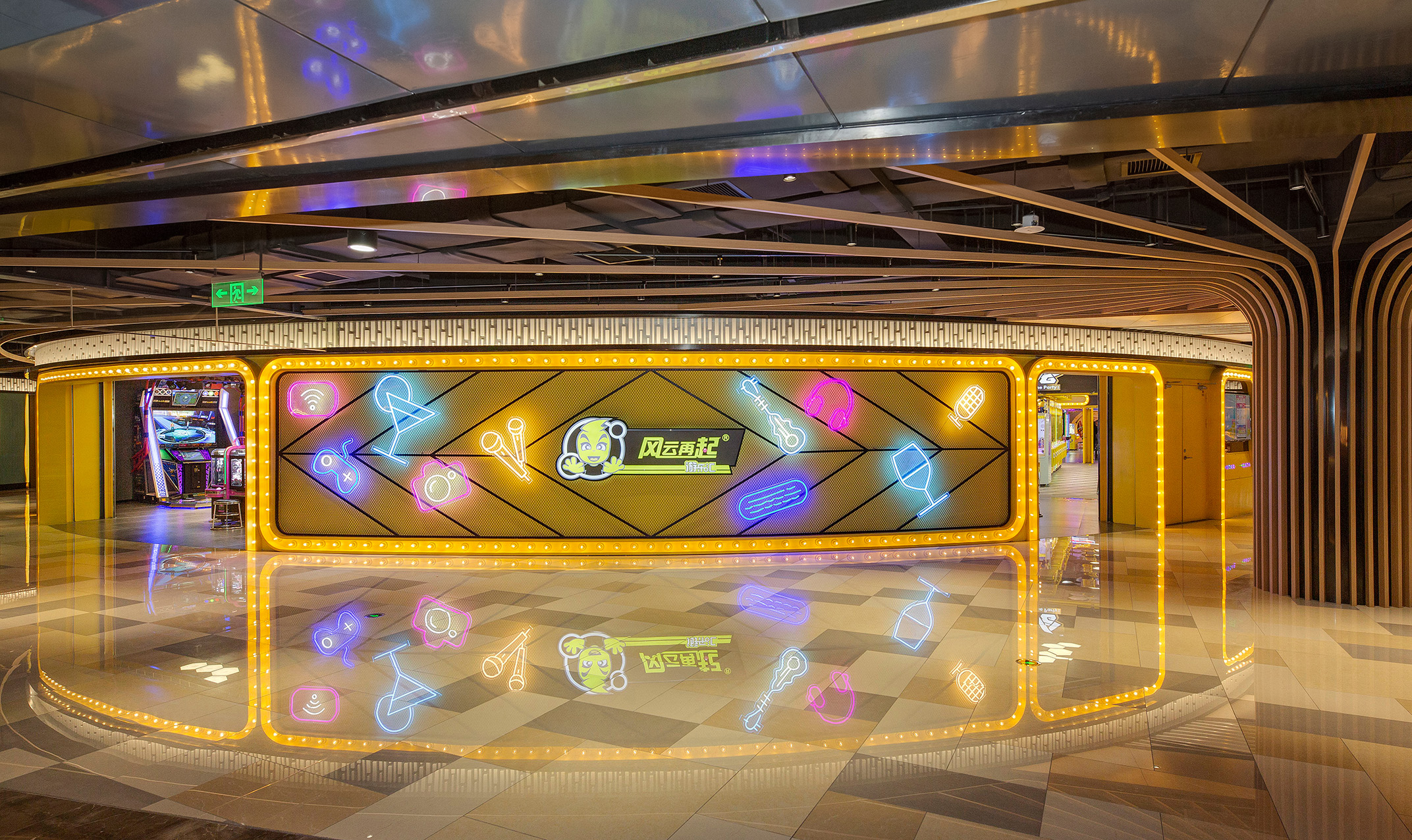 Fengyun(Wenfeng Plaza, Shanghai)
Guangzhou Baishun (Huatai) Animation Technology Co., Ltd.
Baishun is a professional manufacturer of large-screen projection simulator. It has independently developed hunting game machines and more than 50 dynamic toy guns, providing professional operation planning and management guidance for operators. Representative product: AR Sniper Elite and Hunting Alliance
Email: huataigame@163.com
Website: www.huataibaishun.com
Booth No.: 3T05D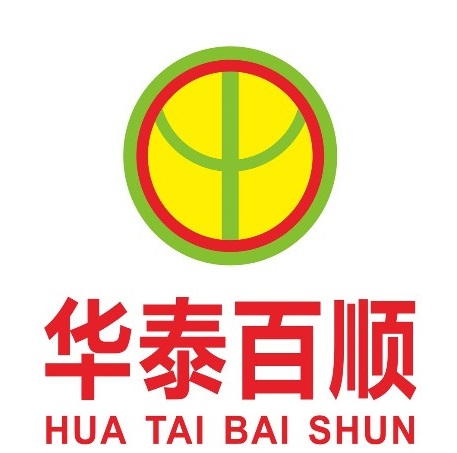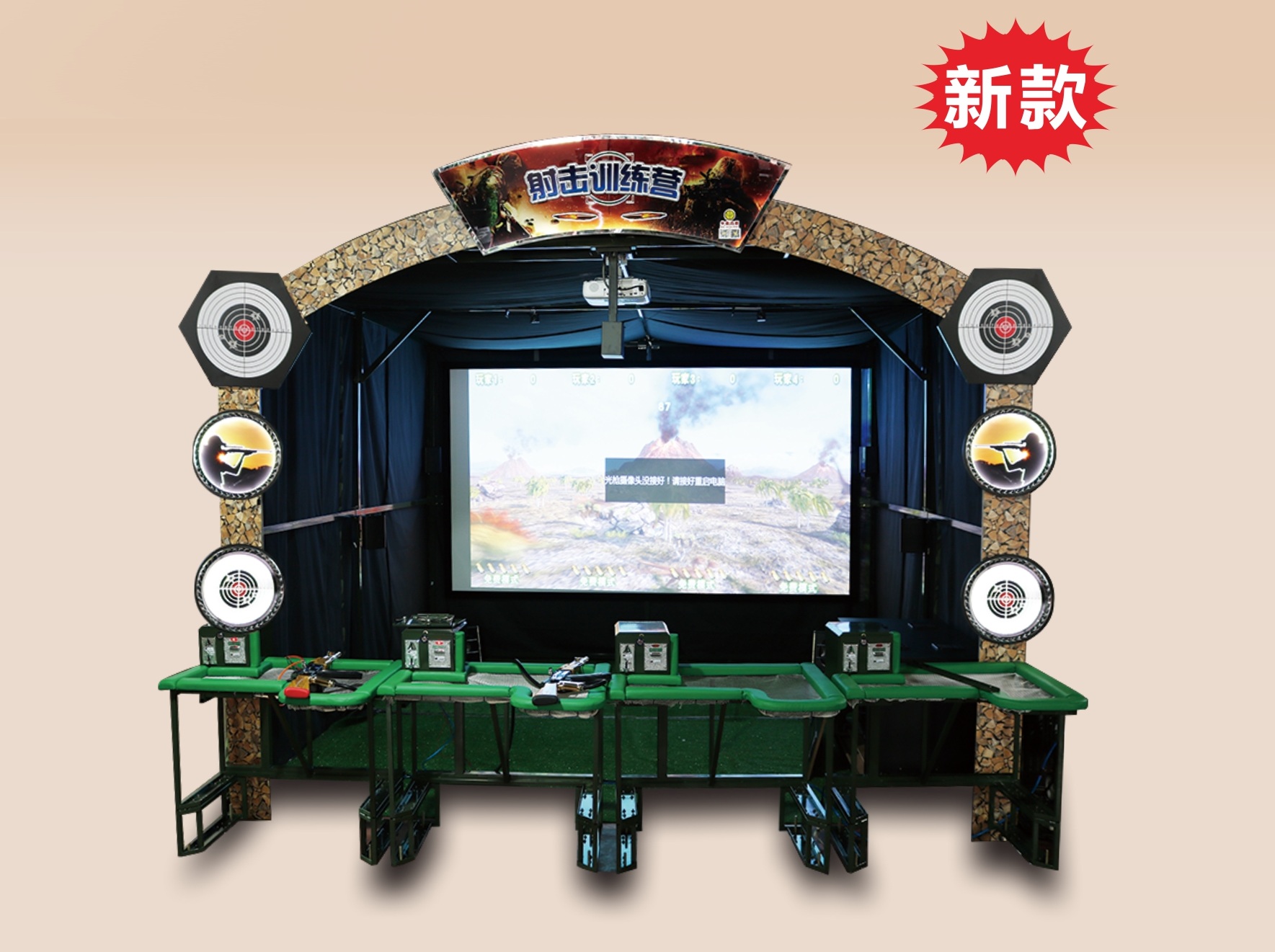 shooting camp
Guangzhou Arccer Amusement Technology Co., Ltd.
Integrated R&D, production and sales, Arccer is a professional commercial game machine manufacturer, specialized in fishing machines and music machines. Representative product: Dance Battle (new generation of somatosensory dancing game machine), Monster Ball (Machinery+video ball pushing lottery machine)
Email: lili@arccer.com
Website: www.arccer.com
Booth No.: 3T07A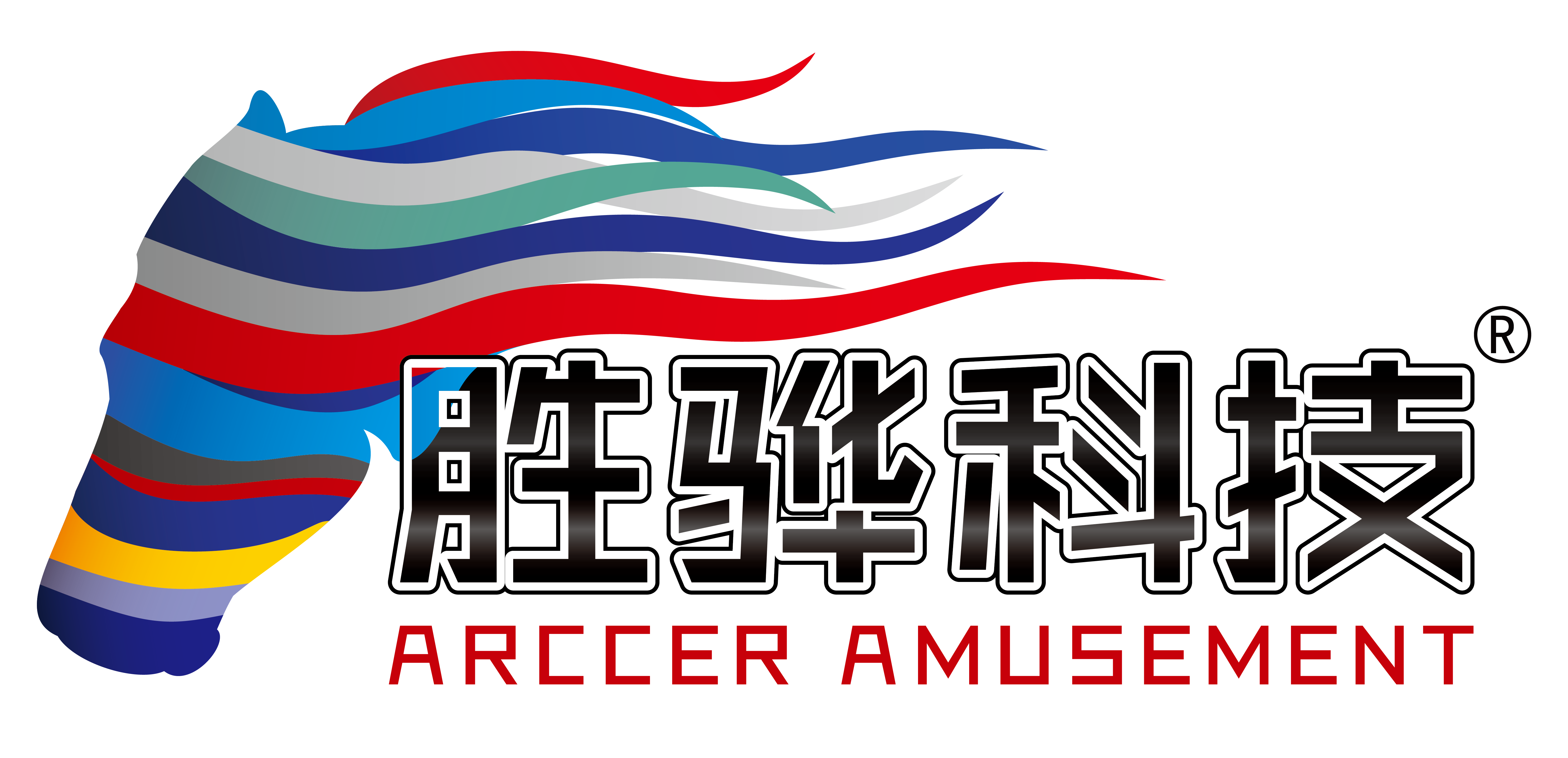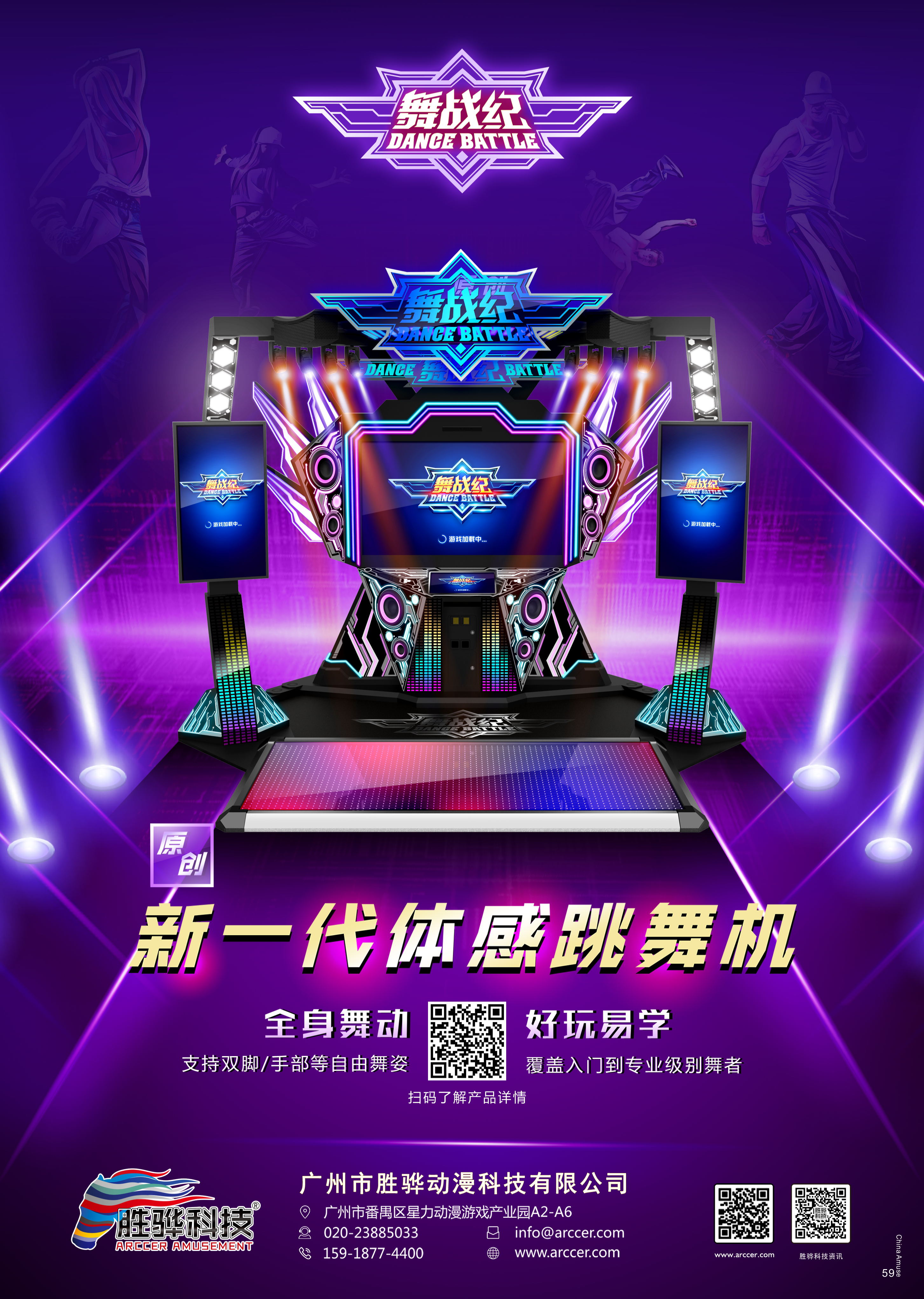 Dance Battle
Guangzhou Zhanhui Animation Science & Technology Co., Ltd.
Specialized in R&D, design, production, sales of arcade games and machines, Baohui is an OEM and ODM company that is skilled in both operation and management. Representative product: Speed Rider 3DX (thrilling simulation game machine), Stone Age (6-player redemption machine)
Email: baohui@baohuigame.net
Website: www.baohuigame.net
Booth No.: 2T03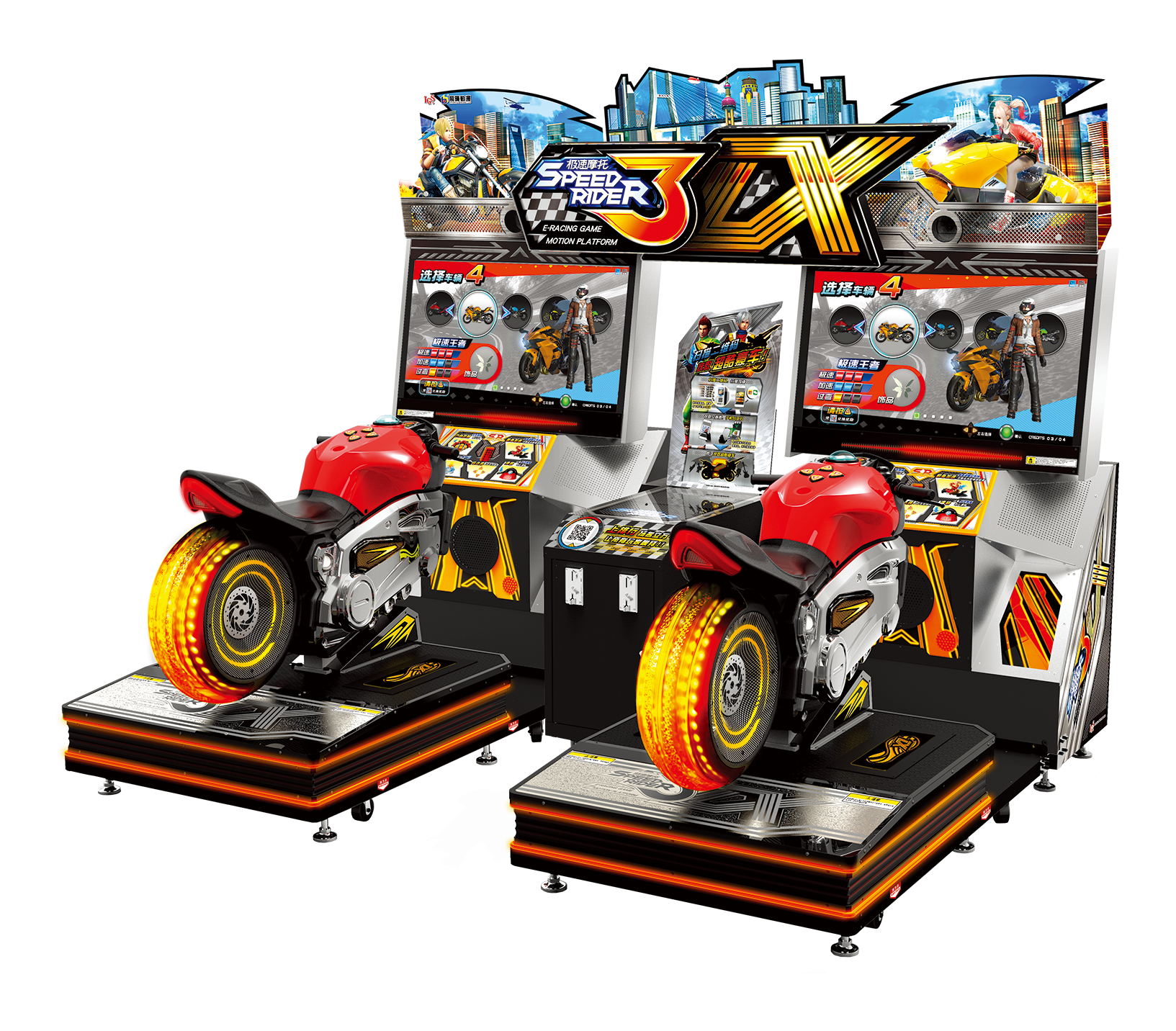 Speed Rider 3DX
Elephant Sculpture Art Co., Ltd.
Elephant's core business is covering the whole cultural tourism sector with a total of eight brand subsidiaries. Its business divides into six parts: cultural tourism business, indoor theme park, wax museum, multimedia business, early childhood education, and operation management. Representative work: Wax Museum and Trolltech Tribe
Email: 1034246508@qq.com
Website: www.dxgroup.com.cn
Booth No.: 1T04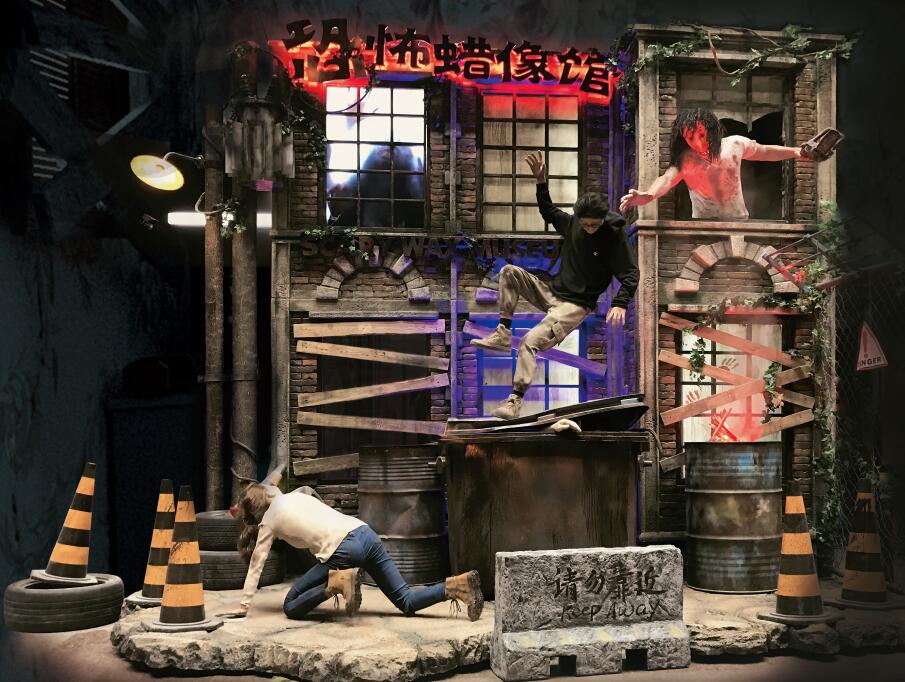 Wax Museum
Guangzhou Domerry Amusement Equipment Co., Ltd.
Domerry specializes in R&D, design, production and sales of amusement equipment such as kids' slides, indoor inflatables, inflatable bounce and trampolines, providing related professional consulting services. Representative product: Macaron theme indoor playground equipment, Snow-themed large soft play indoor slide (children's playground equipment and themes can be designed according to customer's needs and area)
Email: 2885086152@qq.com
Website: www.playgroundnu.com
Booth No.: 1T06C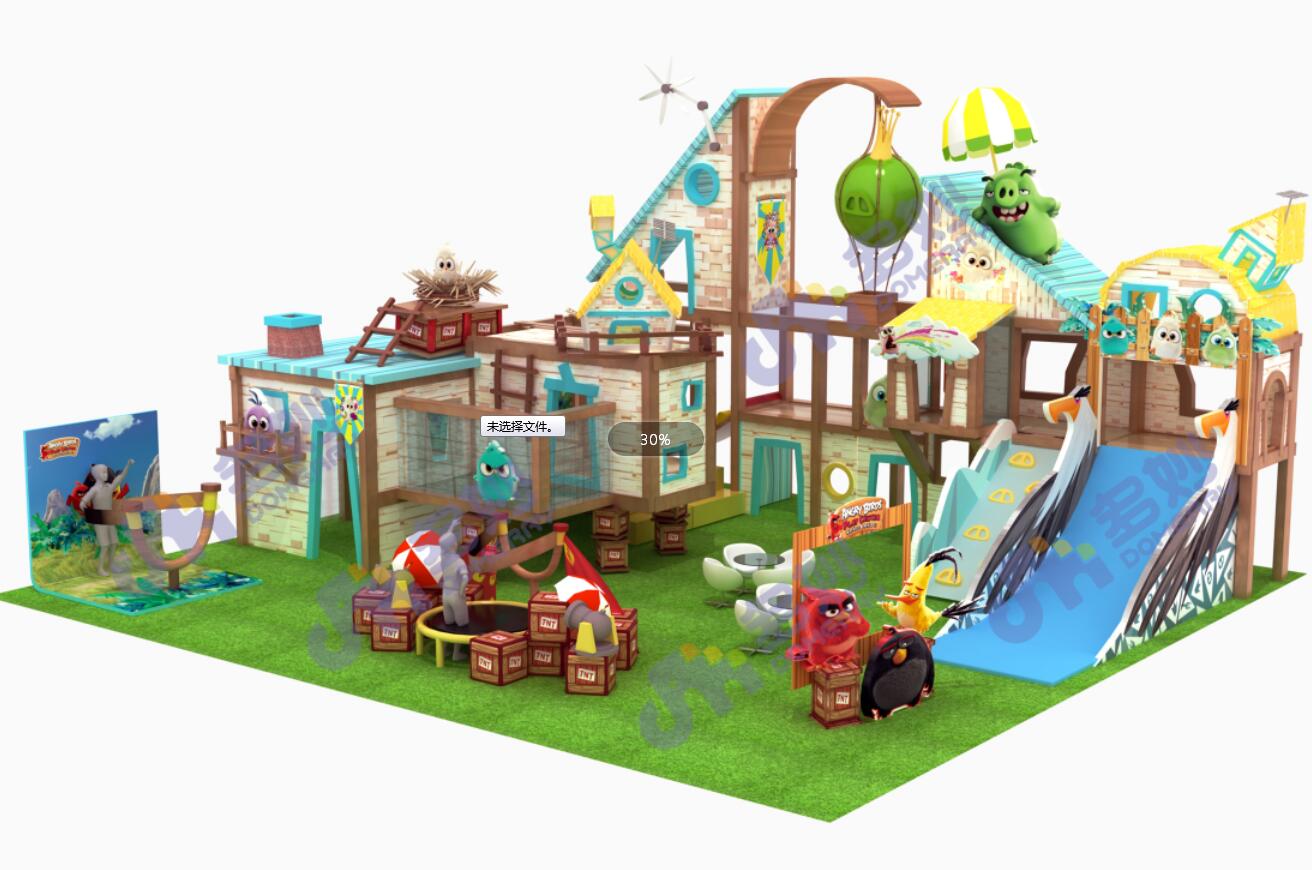 Angry Birds - themed design
Guangzhou Funshare Amusement Co., Ltd.
Funshare is committed to R&D, production, sales of arcade games and indoor amusement equipment, and offering after-sales services. Representative product: Lucky Party and 3D Extreme Flight 2
Email: 1470460160@qq.com
Website: www.funsharearcade.com
Booth No.: 3T08A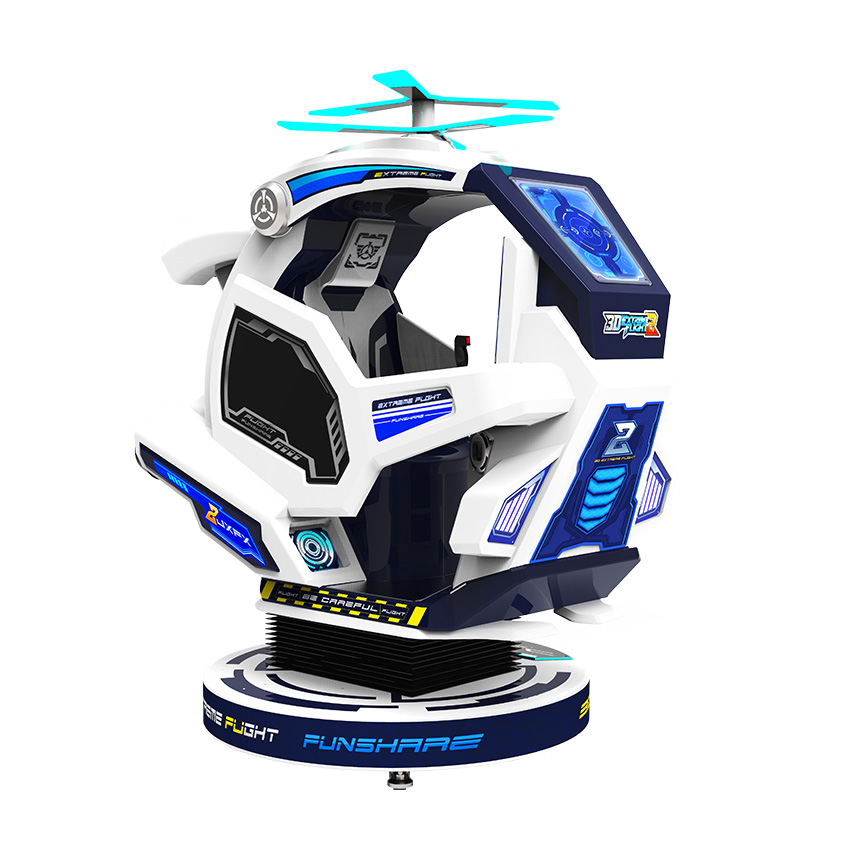 3D Extreme Flight 2
Guangzhou Play More Animation Technology Co., Ltd.
Play More specializes in designing, developing, and marketing redemption machines, crane machines and gift machines, engaged in the construction and operation of redemption machine zone. Representative product: Sky Tower (mechanical redemption machine), Pearl Fishery
Email: 643085530@qq.com
Website: www.playmore.com.cn
Booth No.: 3T01B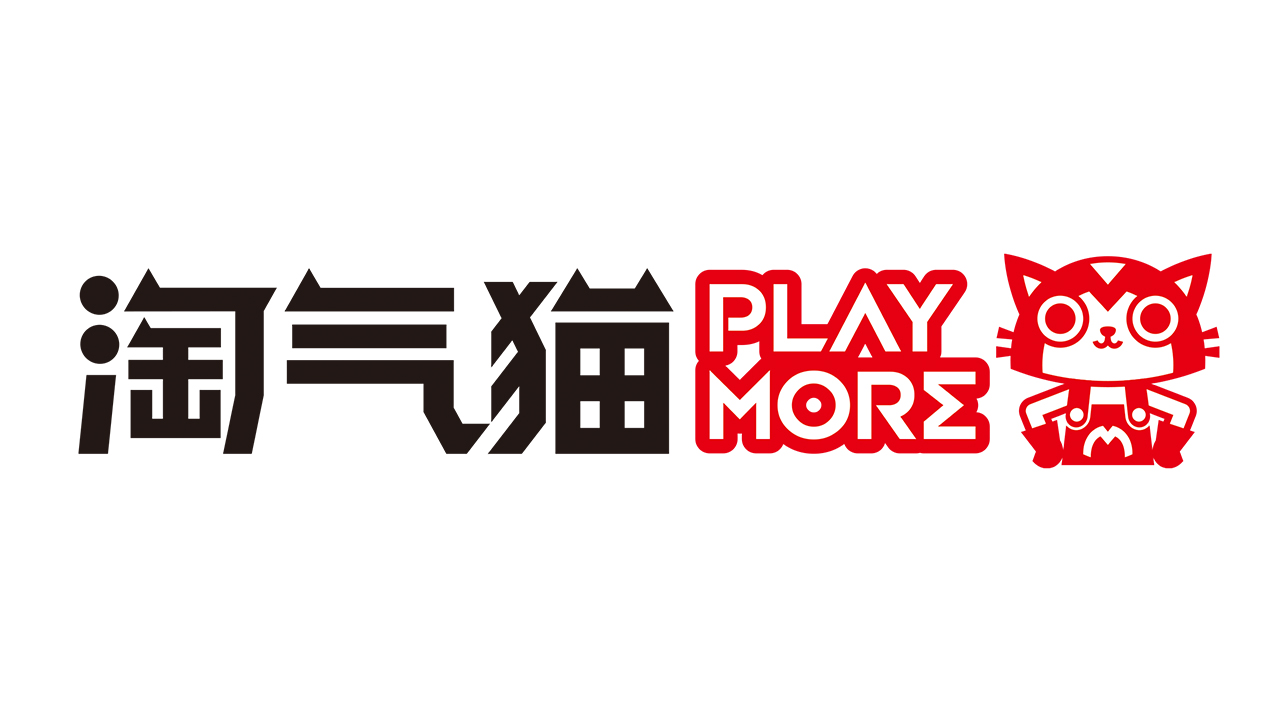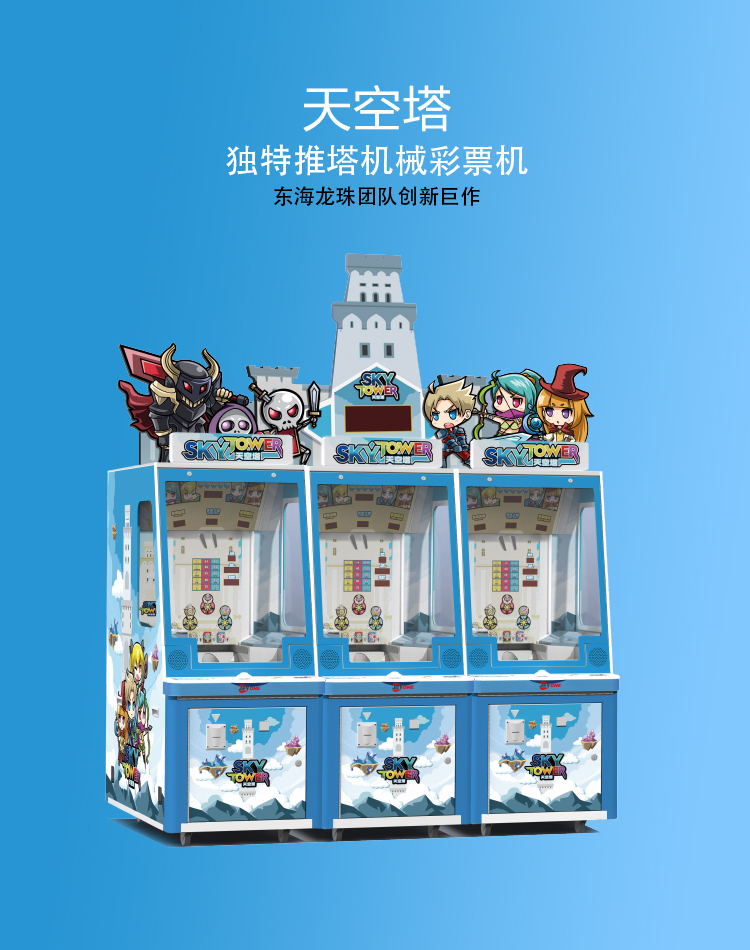 Sky Tower
Taizhou Huangyan YOYOLLA Toy Factory
YOYOLLA specialized in design, production, and sales of kiddie rides, swing cars and other children's amusement equipment. Representative product: swing cars, gashapon machines
E-mail: yoyolla@foxmail.com
Website: www.yoyolla.com
Booth No.: 1T20B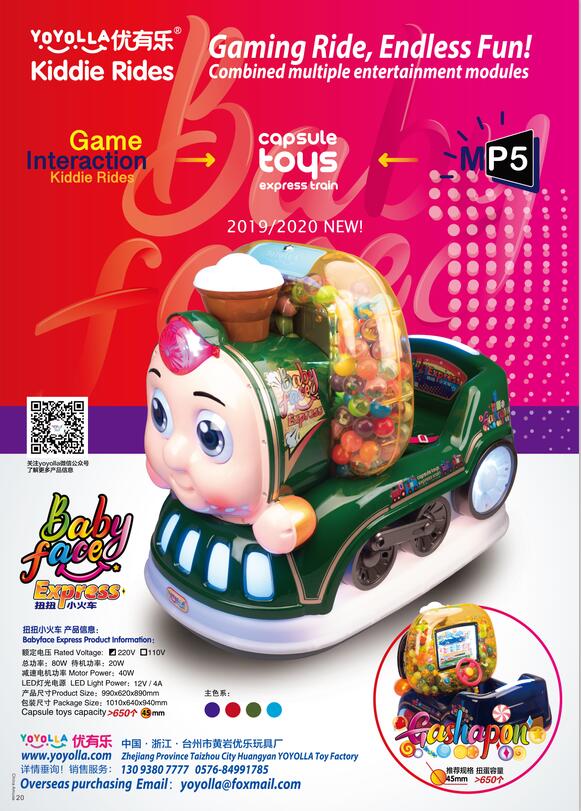 swing car
Guangzhou Huangyue Animation Technology Co., Ltd.
Huangyue engages in R&D, production and sales of all kinds of amusement equipment such as kiddie rides, swing machines, and gift machines. Representative product: Jumper Star, Demolition King
E-mail: 1165568638@qq.con
Website: www.hydm666.com
Booth No.: 3T05B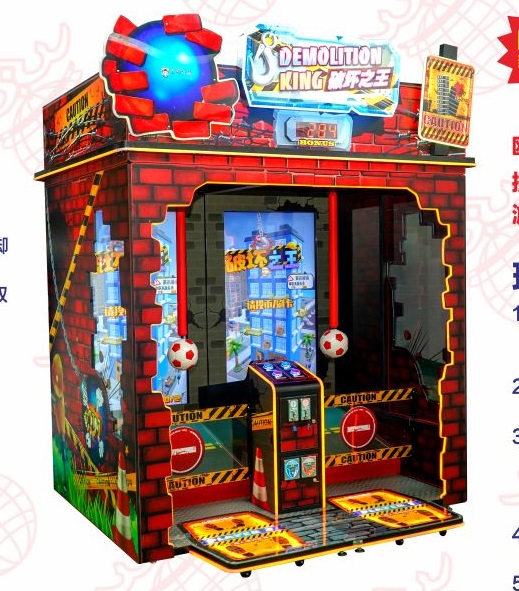 Demolition King
Hongxin Internet Animation Technology Co., Ltd.
With its unique technology and attentive after-sales service, Hongxin's original products are famous within the industry. Hongxin can develop all kinds of customized game platforms and deals with all game certificates. Representative product: The Three Dream Kingdoms (mobile games), Five Tiger Generals (redemption machine);
E-mail: 1796536587@qq.com
Booth No.: 1T08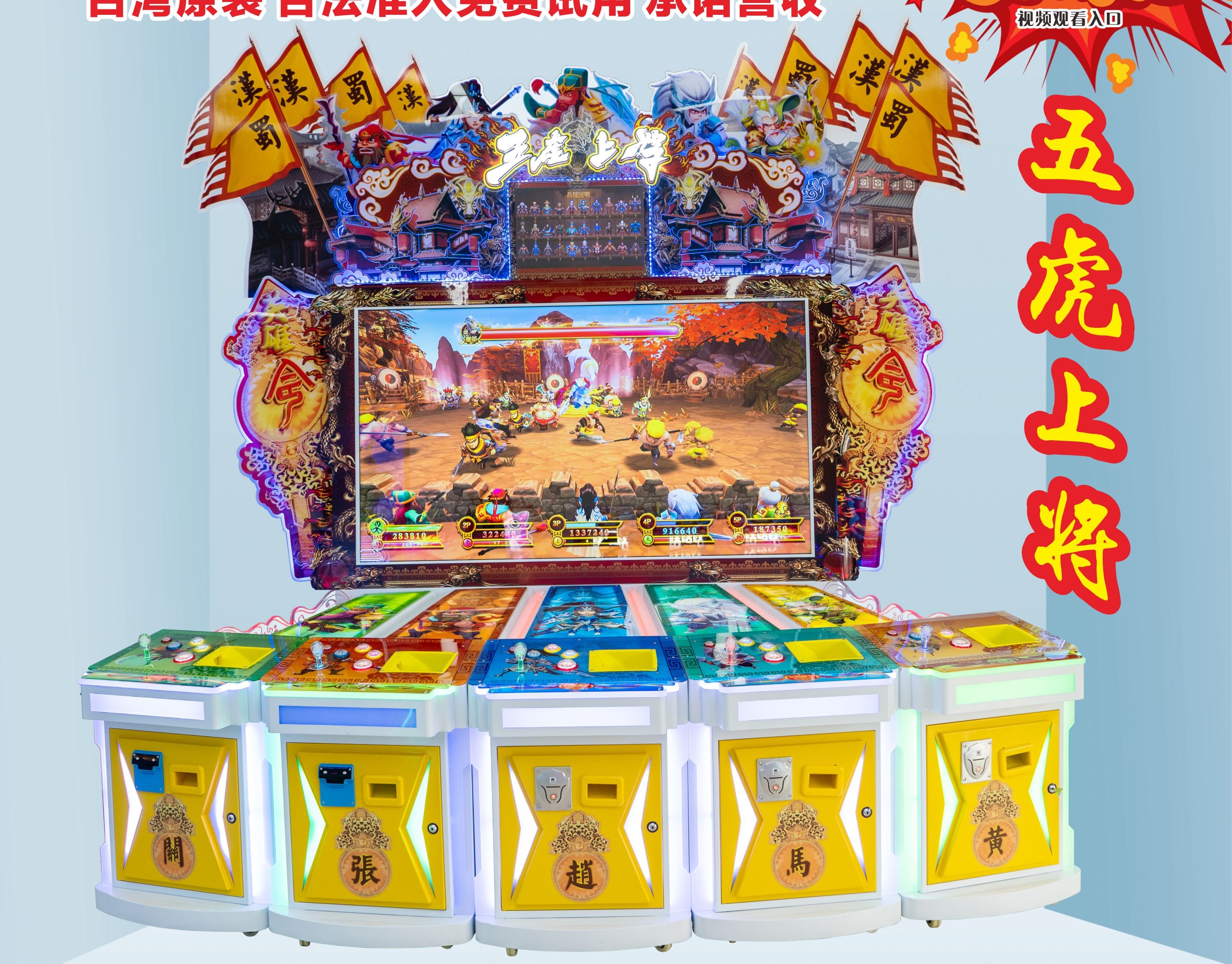 Five Tiger Generals
Guangzhou Qianhui Metal Products Co., Ltd.
Qianhui is a comprehensive enterprise specializing in R&D, production and sales of mini KTV, new retail equipment, conference rooms and children's amusement equipment. It boasts long-term partnerships with a number of leading companies such as Thunderstone, YY Voice, and UBOX. Representative product: Intelligent Fresh Fruit and Vegetable Supermarket (vending machine), K-Bar (mini KTV)
E-mail: qhyw34800800@163.com
Website: http://gzqhjs.com
Booth No.: 1B48, 1B49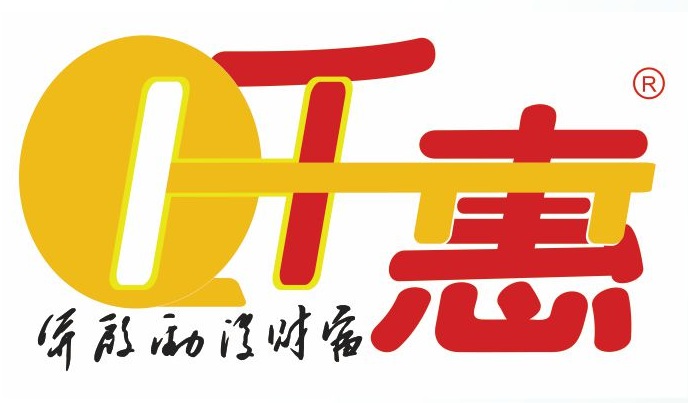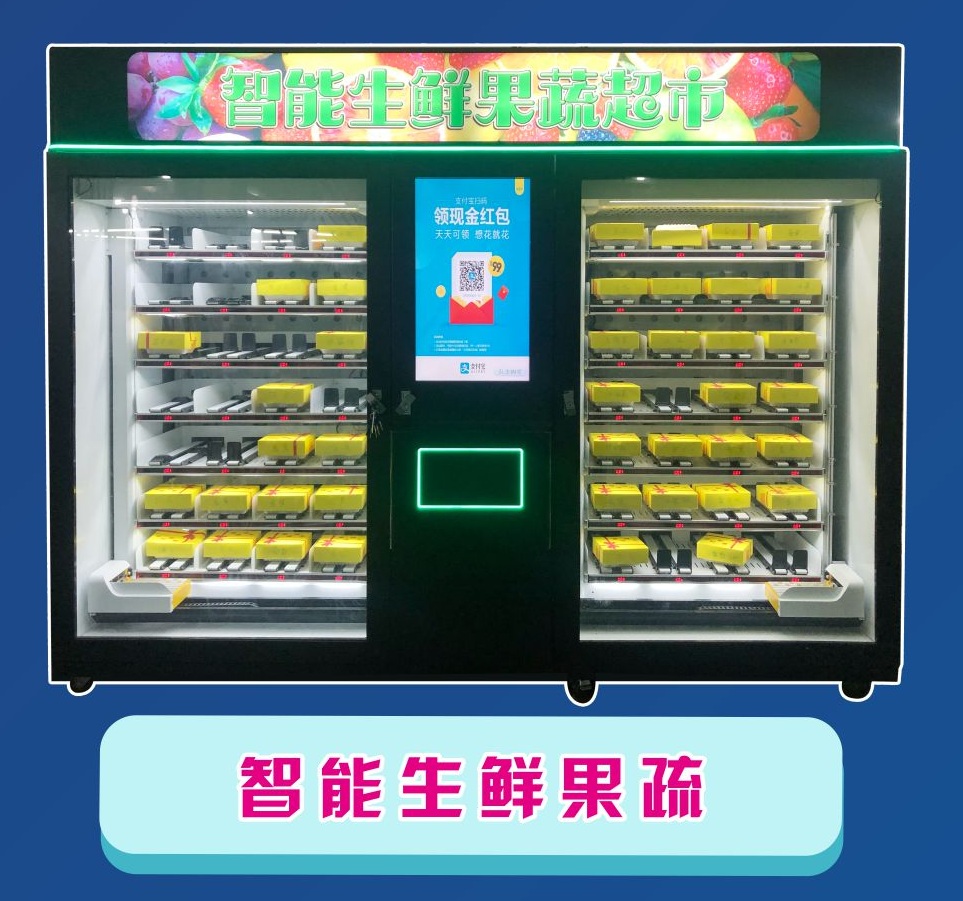 Fruit and Vegetable Supermarket
Guangzhou AiDuoMi Animation Technology Co., Ltd.
AiDuoMi specializes in R&D, production and sales of children's amusement equipment, such as ball washing machine, fishing pond, sand table, and redemption machines. Representative product: Jett Block Table, AiDuoMi Ball Washing Machine
E-mail: aiduomi@gzaiduomi.com
Website: www.gzaiduomi.com
Booth No.: 3T22A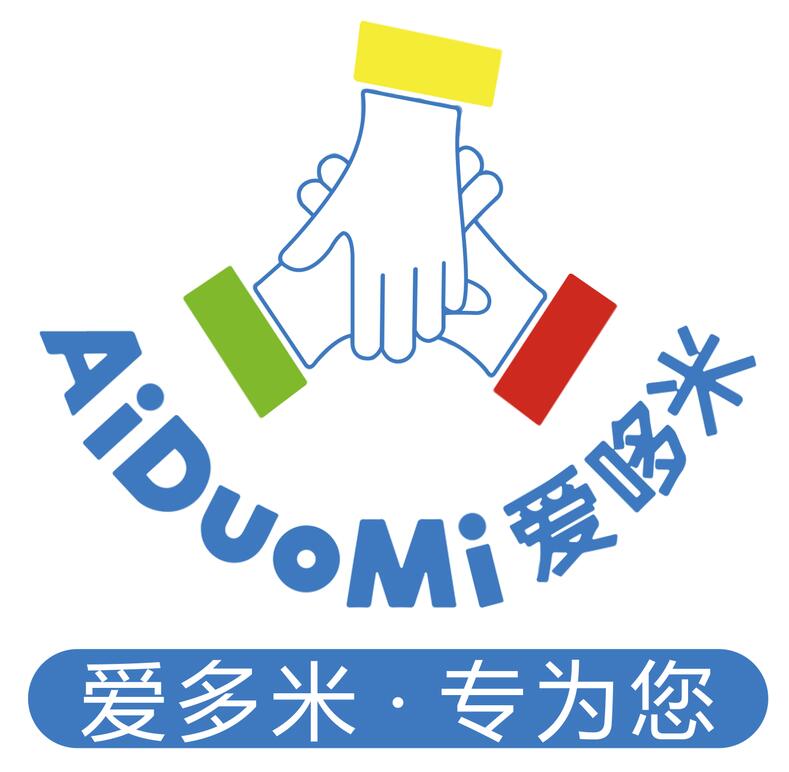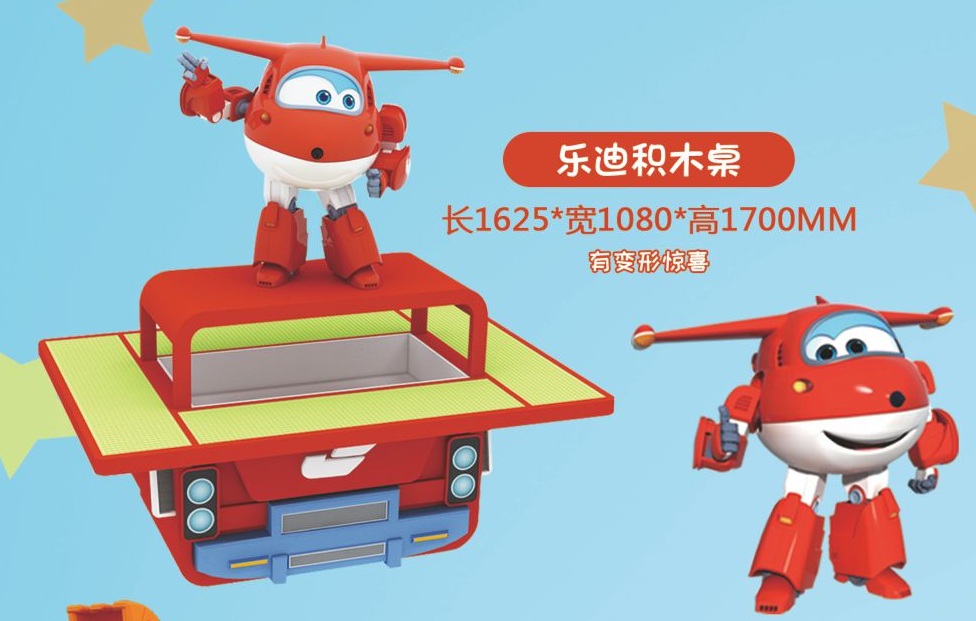 Jett Block Table
Pan Asia (PACO) Amusement Co., Ltd.
With the goal of providing legitimate game products and services, Pan Asia is committed to creating the latest diversified entertainment products and bringing a wider range of innovations to the market. Representative product: Dream Castle 1.5 and Pumpkin Party 2
E-mail: 286887055@qq.com
Website: www.panasiagame.com
Booth No.: 3T13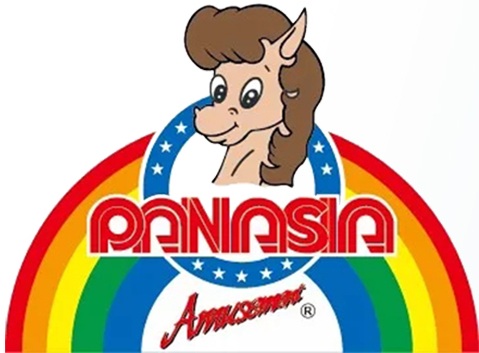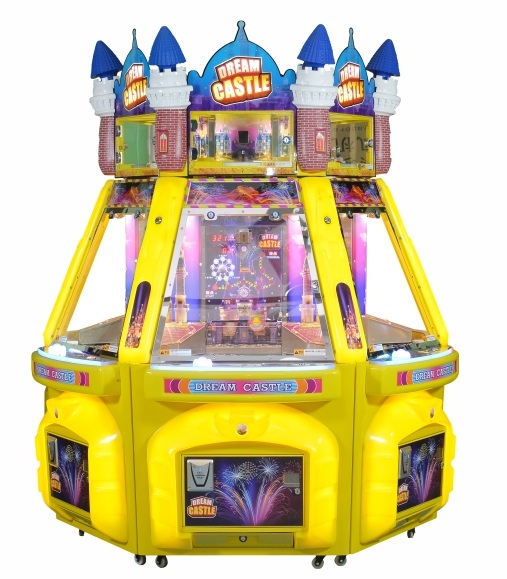 Dream Castle 1.5
Ebulliency Arts Engineering Co., Ltd.
Ebulliency is a creative, diversified company which can provide various services such as R&D, planning, and design of indoor and outdoor attractions and landscapes. Representative product: Forest-Thematic Ticket Booth, Chinese Ancientry Control Room
E-mail: 103035005@qq.cn
Website: www.ft100.com.cn
Booth No.: 2T05B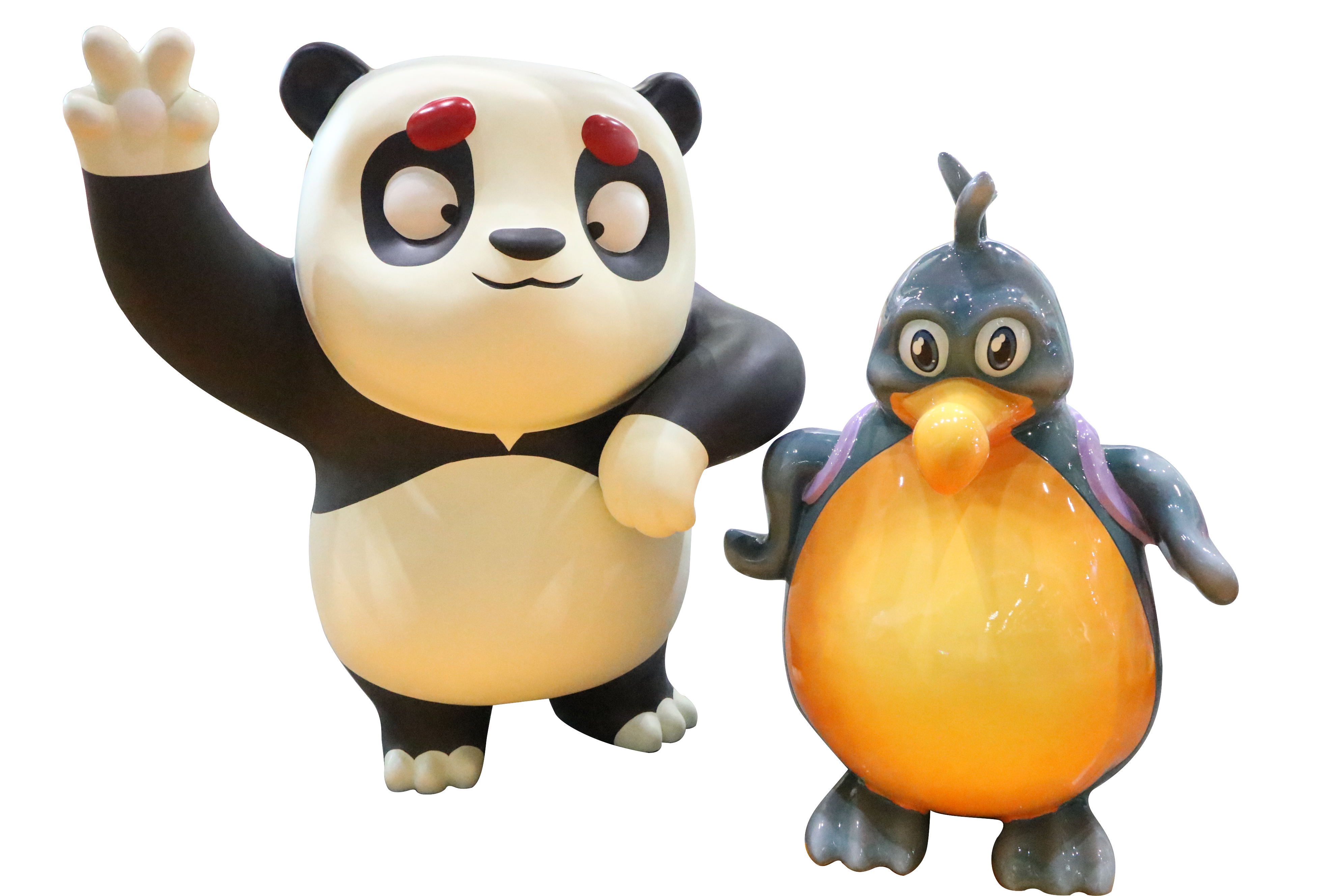 cartoon figure design
Hebei Youxiangmeike Culture Transmission Co., Ltd.
Youxiangmeike adheres to the idea of combining education with entertainment, exploring knowledge in games and increasing talents in entertainment, so that children can learn with pleasure. It is committed to R&D of children's amusement equipment. Representative product: Tao Jack Mining Company project
E-mail: 83367765@qq.com
Website: http://taojack.cn
Booth No.: 2T19B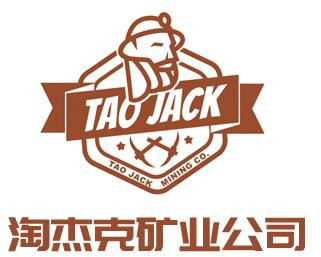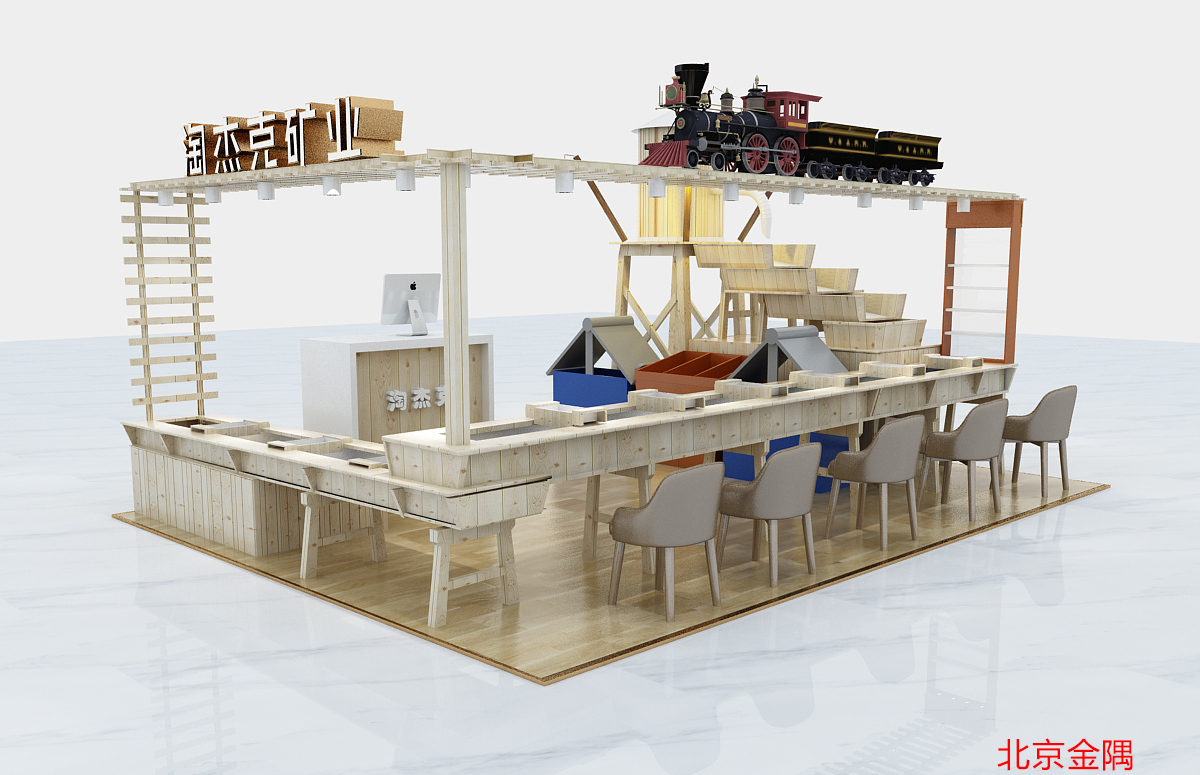 Tao Jack Mining Company Project
Top Vending Machine Electronics Co., Ltd.
TOP is committed to R&D of vending machines, providing vending machine solutions. The company is growing together with its employees and working to become a world-class company. Representative product: Bill Acceptor and Background Management System
E-mail: aaron@topvme.com.tw
Website: www.topvme.com
Booth No.: 3B12, 3B13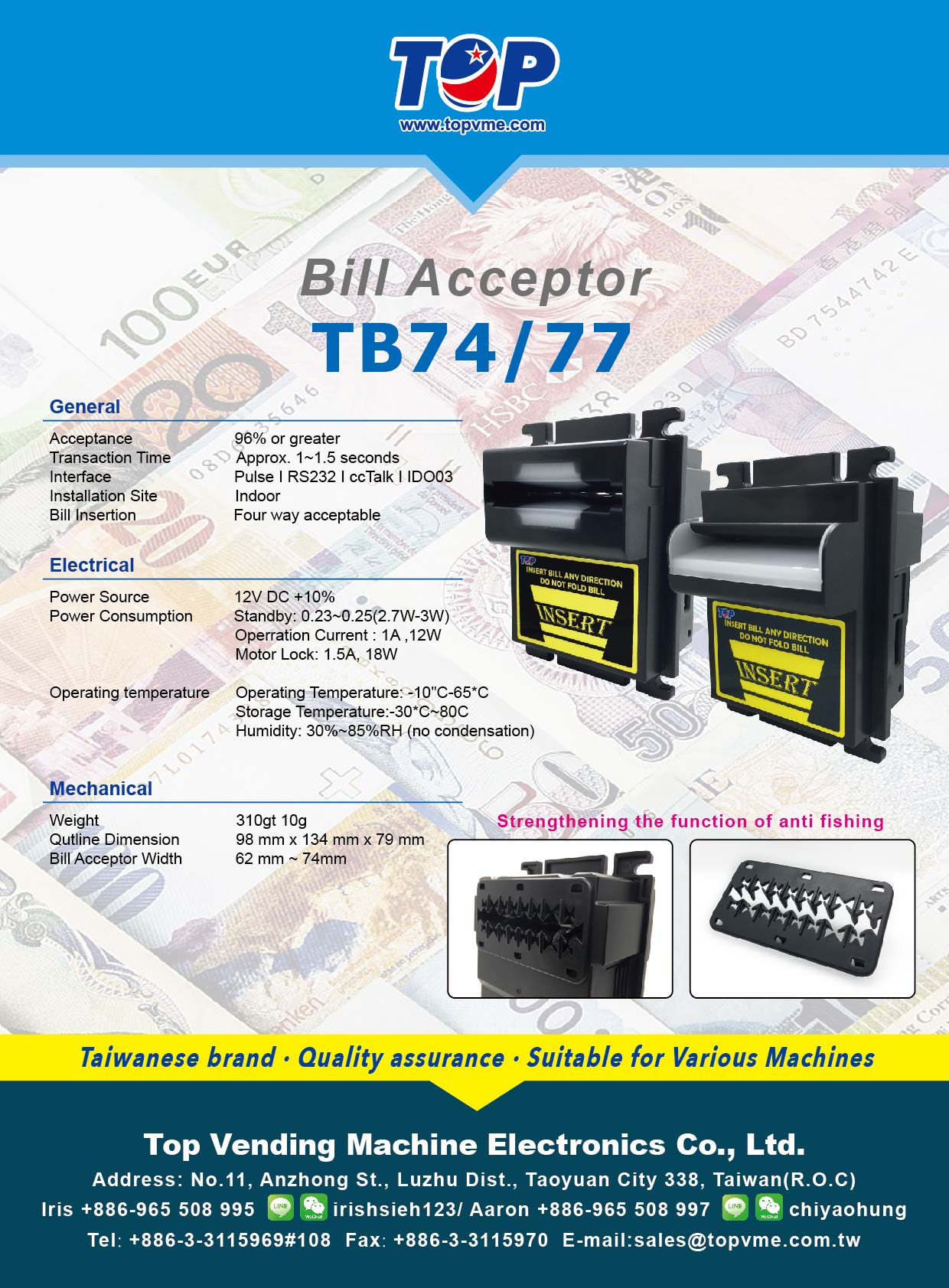 Bill Acceptor
Mecpower Electronics (Guangzhou) Co., Ltd.
Mecpower is specialized in R&D, production and sales of coin-operated amusement machines, bumper cars, carnival-style game machines, theme park projects, children's swing machines, large amusement rides and other amusement park facilities. Representative product: Triple Turn, 24pax Carousel
E-mail: tina@merpower.com.cn
Website: www.mecpower.com.cn
Booth No.: 1T09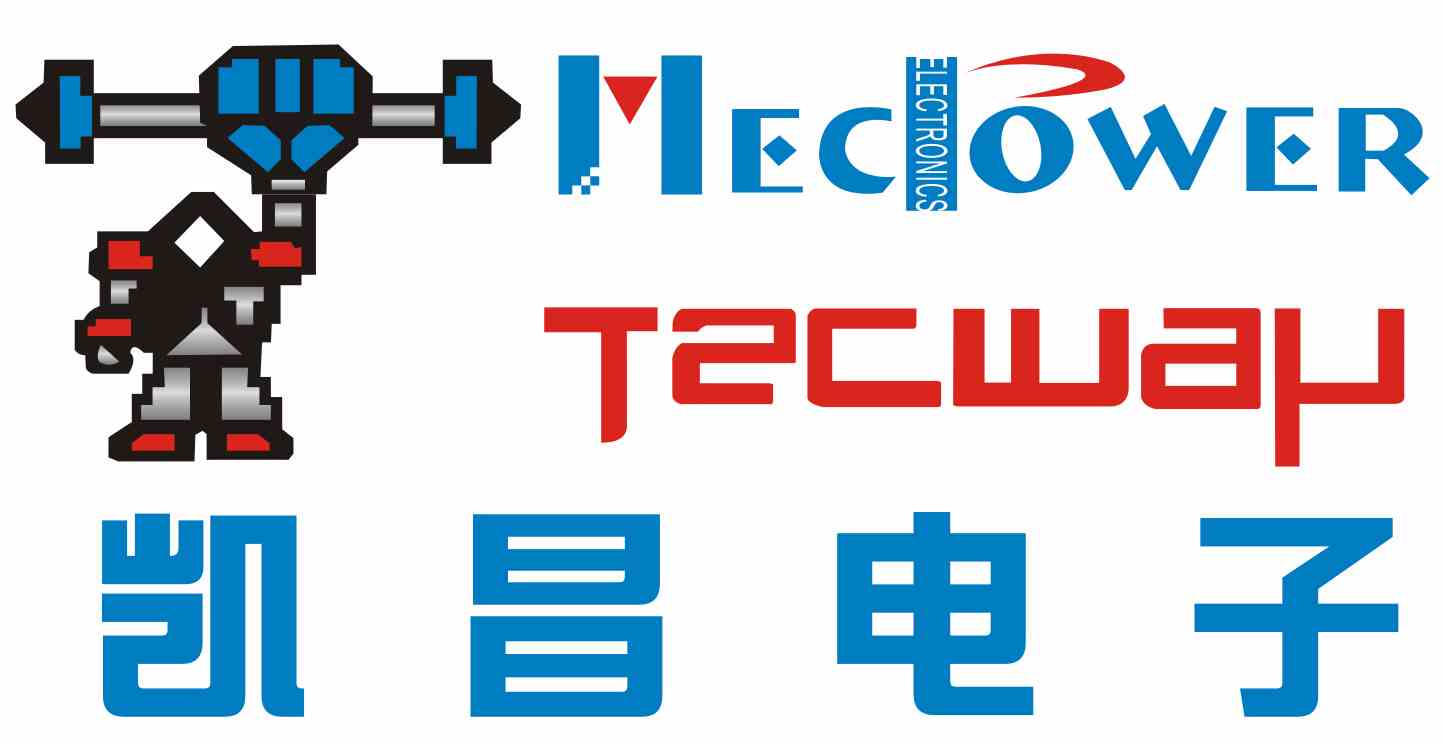 Triple Turn
※The article is published in the GTI Magazine Issue No. 189 in August 2020